For this version of my top ten I'm going to do something a little different. With Mysteryland offering more than just solely a music lineup, I will be breaking down my top ten into two parts. I will list my top 5 artists I'm looking forward to seeing and my top 5 cultural/art installations. I decided to do my top 10 in this way because apart from the 90+ artists listed in the lineup, there are also so many great cultural things happening at this year's Mysteryland that couldn't be left out. So here it goes.
---
Mysteryland USA 2016 Top 5 Artists
Bassnectar
Since I first caught him in his performance at EDC Las Vegas 2015, I fell in love with the way he combines his visuals and sound. Lorin's ability to create his unique form of bass and a euphoric sound is amazing. He is definitely a one of a kind artist. Bassnectar is definitely one not to miss. Each show is always different. I'm of course hoping he may perform "Pink Elephants on Parade" but we will see.  One can only hope.
Zeds Dead
Zeds Dead has always been one of my favorite duos to see. Since first seeing them at EDC Orlando 2013, and again at TomorrowWorld 2014, I've fallen in love with not only the music but the visuals they use as well. Their sound is uniquely different and that's what I love about them. Their shows never disappoint, and I can't wait to see them in another setting similar to TomorrowWorld.
Gesaffelstein
After catching him during Ultra Music Festival 2014 with friends who introduced me to him, I fell in love with his music. His performance was a live performance and was absolutely amazing! One thing that was interesting about Gesaffelstein, is that he chain smokes while he plays. It was kind of entertaining to watch at best. He definitely threw down and it was a great change in pace to what I was used to. Since then of course my musical styles have changed dramatically, and I can't wait to see him now.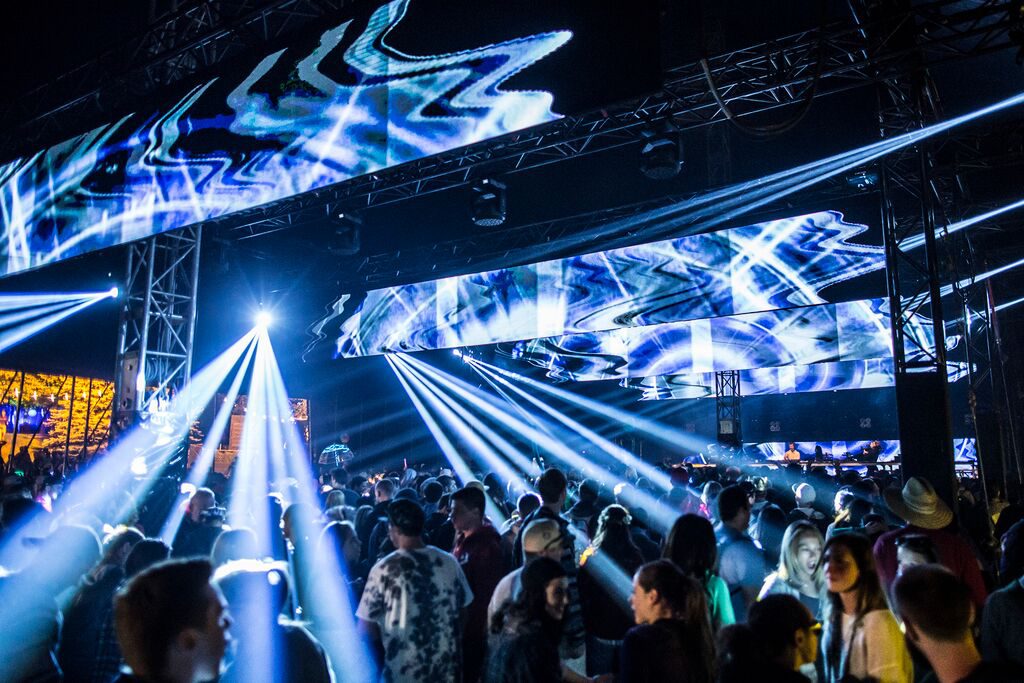 Tchami
Every time Tchami has performed, I have missed his performance. This year I'm definitely going to catch him. I'm making his performance a priority since I have had several recommendations by friends to catch him. After checking out his music I definitely want to see him live.
Odesza
Since first seeing them at Okeechobee Music Festival this year, I can't wait to see them perform again. The feelings and use of different instruments, and their ability to incorporate electronic dance music into their sound is what I love about them. It's unique and amazing. It makes me fall in love with music all over again.
---
Mysteryland USA 2016 Top 5 Cultural & Art Activities
Guerrilla Science
With this cultural offering, my inner nerd comes out. While growing up, I was always fascinated with science. This offering utilizes science and makes it fun! After writing up my article on the cultural offerings this really piqued my interest. Some of the things they will be offering are things such as Flavor Feast, which will explore the science behind attraction with Sensory Speed Dating, and transport fellow festival goers to galaxies far far away through an Intergalactic Travel Bureau, among other offerings. What about that wouldn't be fun? This is something I'm very excited to check out!!!
House Of Yes
The description of this alone is enticing: "This performance-obsessed nightclub and creative in Bushwhack, Brooklyn mixes dancing, spectacle, music, aerial, circus, nightlife entertainment, video, weirdness, glitter, cocktails, sex, brunch, theater, art, food, magic and everything else that inspires people to connect and celebrate life."  That alone piqued my interest to check out this offering!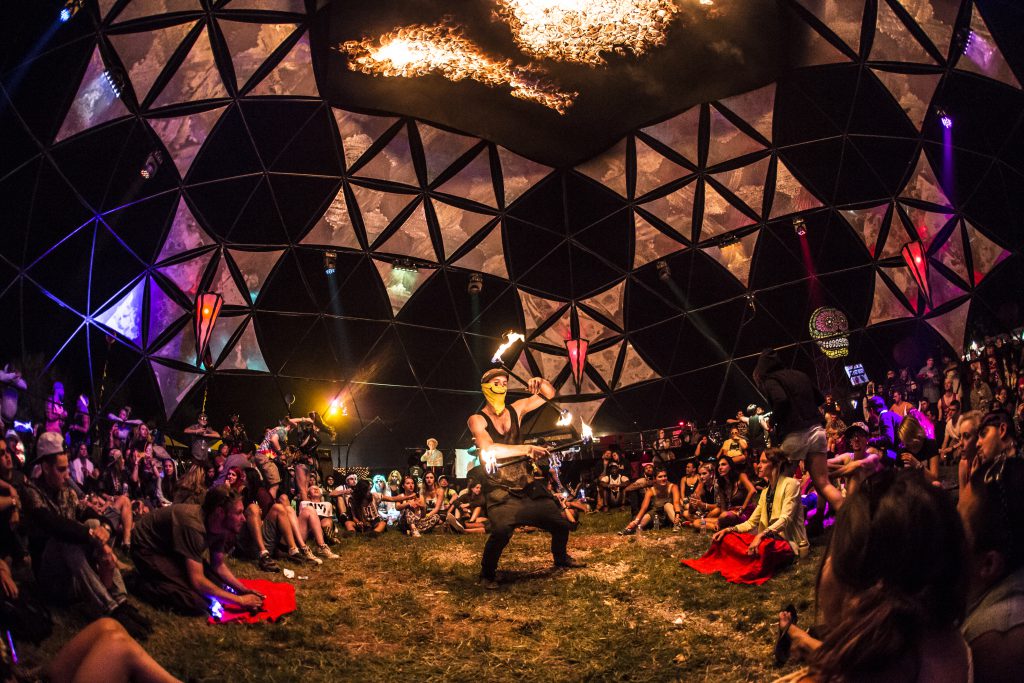 Incendia 50′ Dome
After getting to witness this offering in full force at Life In Color Miami this year, I can't wait to see it again. Being able to watch the flames above you is mesmerizing. I mean I have always been mesmerized by flames, it's hard to explain. Fire has always captivated man and this takes it to a new level.
BANGON!NYC
This offering caught my attention because it brings the vibes of the old Brooklyn warehouse party atmosphere to the festival scene. Now I was never able to experience an underground illegal warehouse party, but from what old school ravers have told me, it was something completely different. BangOn!NYC has brought the feels that these parties brought back to the scene. I'm definitely excited to check this out!
Late Night Movie: Going Furthur
After reading the synopsis for this film, it captivates me to watch this. Now with it being only one night (Saturday) at three different times, I hope to catch it. To check out more information about the documentary click here.
---
With Mysteryland being more than just a music festival, there is so much being offered this year. This was a hard list for me to create since there are so many great cultural offerings. Mysteryland has also pulled out all the stops with their food offerings as well. The inner foodie hiding deep inside me was salivating at the list of food vendors that will be there. Not only that but I recognized a few shops inside the Fashion and Lifestyle aspect of it too. I have bought from shops such as The Pop Icon, which sells pops that are not only delicious but healthy, with changeable sucker tops.  If you already own one, they will give you a free refill if they have a table at a festival you attend. Vibedration is also another shop that will be at Mysteryland this year. I have bought from them in the past and they offer high quality hydration packs that are stylish.
Can't wait to see you fellow Nomads on those Holy Grounds in June!
---
Connect with Mysteryland USA 2016 through Social Media:
Website | Facebook | Twitter | Instagram | YouTube | SoundCloud