During my vacation in Israel, a friend and Tel Aviv local recommended we check out Dreck Tel Aviv to get our nightlife fix!
I never turn down a great adventure, and my friend described Dreck Tel Aviv as a weekly party that would be featuring "uplifting dance, pop, hip-hop and house music" so of course I was interested! I wasn't quite sure hat to expect from an electronic music event in Israel and went in with no expectations. It was hard to do any research on the group putting these events on, as there is not much posted publicly about them. I don't speak Hebrew, so it was difficult to even locate their Facebook page or event listing.

This party changes locations, and so when I attended, it was being hosted at a huge venue called Haoman 17. The venue itself was probably the size of Avalon Hollywood or Ruby Skye in San Francisco for comparison. The cost for entrance to the club was 60 sheckles (about $15) and drinks were about the same price, but strong (for some reason, beer is much cheaper than liquor or wine in Israel at about $5-7 dollars).
After walking through a metal detector and being scanned with a wand, we entered and were confused to find a huge venue so empty, even though we arrived early. Much like Las Vegas or Miami, clubbing in Tel Aviv generally doesn't really get going until around midnight. So of course, about an hour after we arrived hundreds of people started filing in. The huge dance floor packed, and an MC made an announcement in Hebrew which I couldn't understand, I assume he was hyping up the crowd and introducing who would be performing. The crowd erupted into applause as a female DJ by the name of Dalit Rechester took the stage.
Two large screens displayed colorful and intricate visual effects as she played, before a huge color changing chandelier began to descend and re-ascend from the ceiling. I was honestly surprised that a nightclub in Tel Aviv would have such great visual production, and the sound system was also very good. It seemed there was kind of an "anything goes" attitude towards behavior at the event, which brought me an underground vibe that has been suppressed here in the USA. People were smoking cigarettes inside, passing out in the hallways, sitting on the stairs, and more. I didn't see very many security personnel roaming about to keep club goers in check, which I guess was both good and bad. This event is advertised as LGBT friendly, but there was a very mixed crowd in attendance.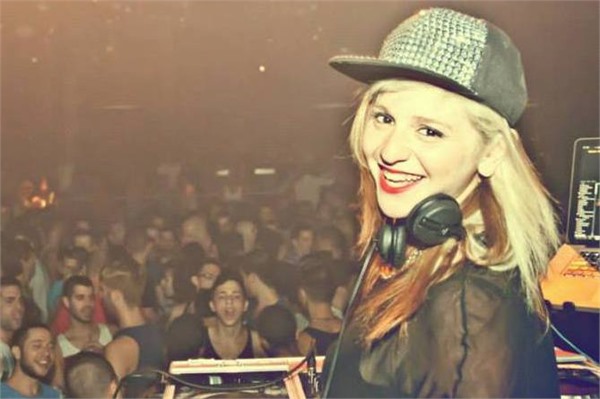 Dalit Rechester plays Dreck regularly and mixed Israeli and international pop with American pop and house. This is exactly the event I was hoping for: a popular party at a local spot with a locally known and loved DJ. It was refreshing for me to see female DJ playing for a huge crowd. She played a fantastic set and I feel that she deserves much more attention, so definitely check out her SoundCloud and show her some love.
Check out Dalit Rechester's set from Dreck Tel Aviv Winter 2016 on SoundCloud:
---
Connect with Dreck Tel Aviv: