Melanie Chau is this week's #IDSpotlight!
I had the pleasure of meeting Melanie at an awesome 5-day workshop in Los Angeles. Although I didn't get to fully connect with her until the last day of the workshop, I just knew she was buzzing with PLUR goodness. From the way she carried herself to how she treated others, I could tell that there was a girl full of love and passion for music and the world around her. Melanie happened to ask about the colorful kandi I was wearing, and I knew the deal was sealed. I had to learn more about her! As we reminisced about Dreamstate San Francisco and Escape From Wonderland, I watched as her eyes lit up with pure joy. The girl was brimming with positive vibes and good energy and I knew that the world had to know a little more about her. Without further adieu, Melanie Chau.
Rave name: I don't have a rave name!
Age: forever young
Hometown: San Jose
Currently living: Los Angeles
---
What was your first electronic music event?
Lovevolution at the Oakland Oracle
Who or what influenced or inspired you to go?
Some friends convinced me to go!
Why do you love EDM?
Because it gives me a feeling that nothing in the world gives me. It takes me to an uplifting, euphoric place where anything and everything is possible and where there no longer is a sense of self.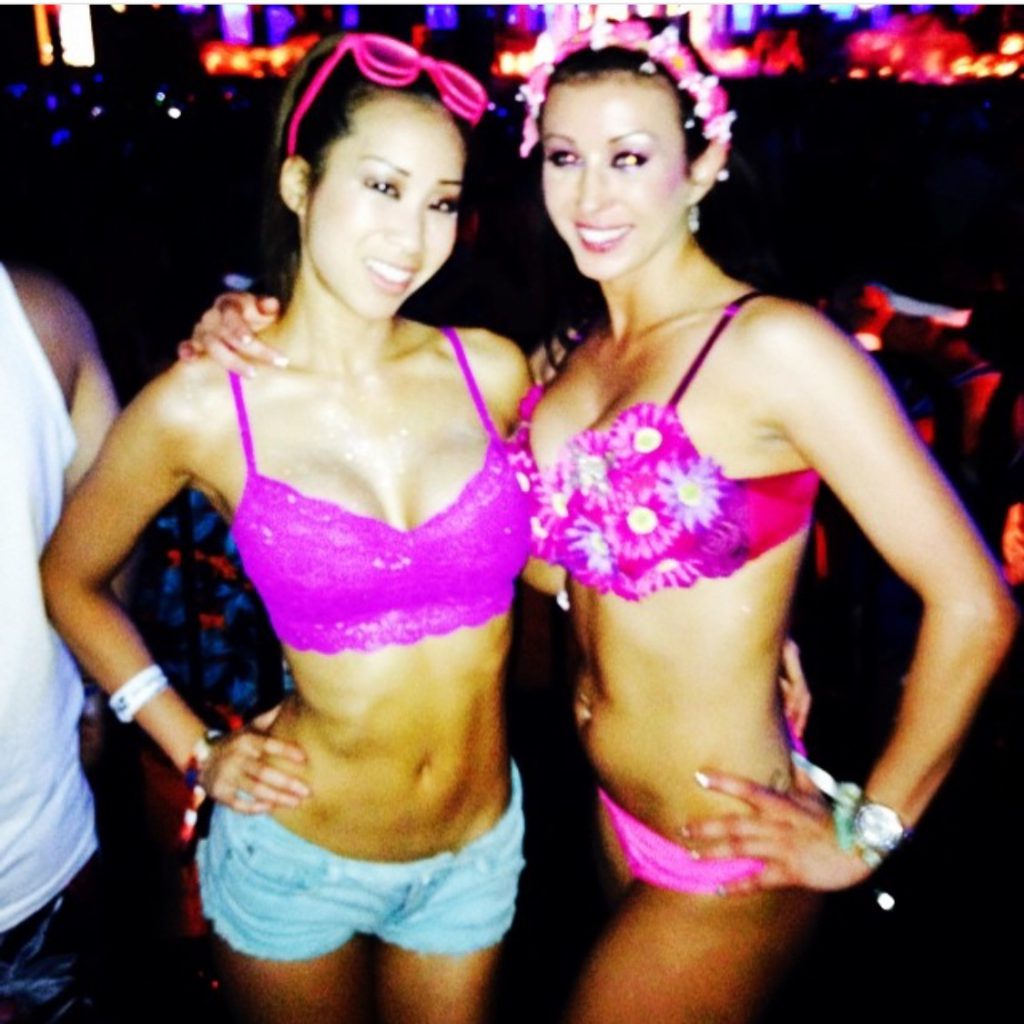 Describe a very special moment for you at one of the events you've attended. What made it so special?
Every moment that I am able to connect with people on the same energetic level through the music, each time that I can look into someone's eyes and feel that they feel the same feeling is magical to me. The music creates a beautiful, dazzling place that every person can go to and when we meet each other there, there is nothing like it.
What is your favorite festival or event and why?
Dreamstate by Insomniac because it focuses on trance which is my favorite.
Which festival or event would you absolutely love to go to?
I would absolutely love to go to Tomorrowland–it is the largest electronic music festival in the entire world. To be able to connect with people from all over the world through music and to be able to form bonds with people who also appreciate the music–there is nothing else like it.
Who are your favorite (or top 3) artists?
It's so hard to just choose 3 artists because so many of them are amazing in their own unique way. I would have to say my top 3 are Dash Berlin, Aly & Fila and Gareth Emery.
What are your favorite EDM songs?
What's your favorite genre and why?
My favorite genre by far is trance because when I listen to it I literally feel like I'm transported to another place, another time, outside of reality.  A place that is pure joy, pure love and pure beauty. Heaven really.
What do you feel like is your "identity" in the EDM community?
I actually don't feel like I have a specific identity. What I love about the EDM community is that I feel free to be who I really am, free to be anyone that I choose to be. The EDM community is different from others because it is accepting and non-judgmental. It's all positive vibes and that's what is so empowering and beautiful about this particular scene.
 
What's your favorite ice cream?
Chocolate chip cookie dough
Anything else you'd like to add?
I am all about connecting with people with like minds and who desire to live a beautiful, positive life. Feel free to follow my blog at mindmatter.org where I write about how to be your best self — message me if you would like to connect at a music festival. xoxo!
---
Do you want to be featured in our weekly ID Spotlight segment? Click HERE for the submission form!