Vices is a duo based out of Philadelphia and Orlando. While they have garnered attention from industry giants like Mad Decent and Ultra Records, their prowess lies in their status as one of the most renowned Jersey Club remixers in the game. Jared and Dylan broke into the scene with their unique sound and quickly gained support from Diplo, Cashmere Cat, DJ Sliink, and more. Since then, they became one of the original members of the esteemed artist collective Moving Castle. With loads of new material planned for this year, 2016 is looking big for Vices!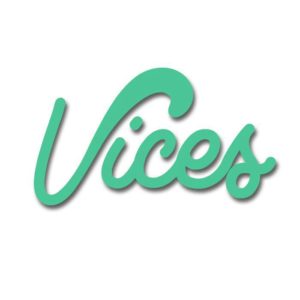 ---
What were your inspirations in becoming a DJs?
Jared: In 2012 I was making hip hop beats for a while and just started to delve into messing around with electronic music. I've seen plenty of DJs spin before, but after going to my first EDM show I knew I wanted to continue down that path. It hooked me instantly.
Dylan: I had been playing music since I was in the 4th grade in elementary school band and was performing all the way up until my senior year of high school. By my sophomore year of college I wasn't really playing any instruments or performing live and missed it a lot. My college roommate introduced me to Boys Noize and Gesaffelstein and I became obsessed with dance music. From there I learned to DJ and just began spinning for fun
Having a specific "sound" is important in the EDM world. What would you describe your sound as?
J: We try to bring influence from all over, but the core sound we have is definitely jersey club.
D: Club Music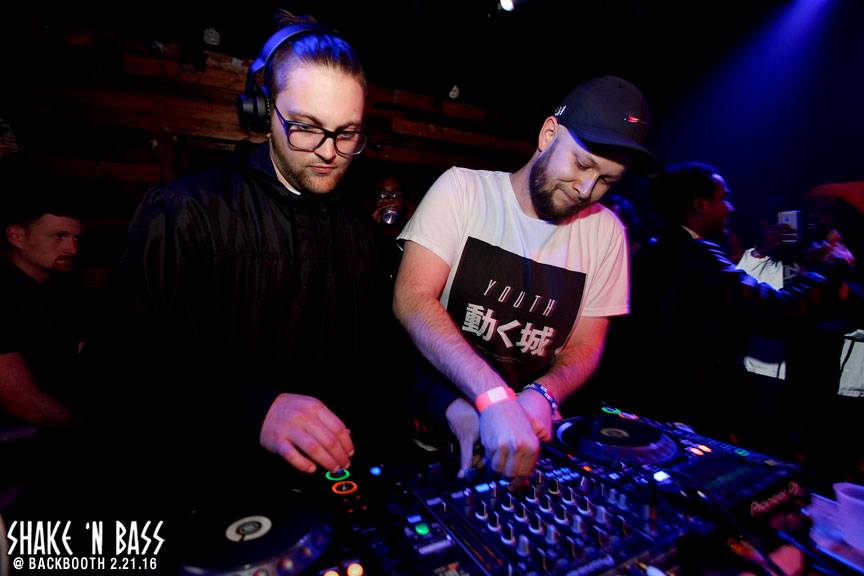 Since your LA debut at Brownies & Lemonade's Double Cross show in March of last year, do you feel you've evolved as an artist?
Since then we have gone through a lot together. We started trying to get into different sounds and styles. It's been an interesting ride for us because we started off remixing tracks into jersey club, which is pretty much all sample based. So over the past year or so we've been bringing more synth work into our music and writing original tracks. It's been a struggle trying to find our sound, but just recently we have gotten a firm grasp on what we want to do. So I'd say we have definitely evolved, and everyone will see the results soon.
You're a member of the Moving Castle Collective which has gained some serious steam lately. What's the story behind you joining their roster of talent?
Before Moving Castle started, Manila Killa and AObeats had hit us up because they heard us on Benzi's Girl Trapz 4. Dylan and I were already into their music at that time so we clicked well. One day AObeats messaged us saying that they were starting an artist collective and wanted us to be part of it. After some months, the first compilation came out and I guess the rest is history. Got some big things in store for this year.
https://soundcloud.com/vicesorlando/sayit
Are there any upcoming releases that you'd like our readers to know about?
J: We got some things in the works. The next thing up is probably our remix of Whole Lotta Lovin by DJ Mustard and Travis Scott. It was premiered on Benzi's latest Girl Trapz. We also have some original singles lining up with some vocalists, as well as collabs with some artists from the club world we are really vibing with right now. One track I'm real stoked to put out is one we have been opening our sets with recently called "991." It represents the journey Dylan and I have gone through over the past year with my move and trying to figure out who we are. 991 miles roughly from here to Orlando, so we thought it was a fitting name.
D: After a year of not releasing much we have a pretty large library of tracks to be finished. The one that I'm most excited for people to hear is our single that is going to be on the next Moving Castle compilation. I feel like it's a track that is really going to take listeners on a journey.
If you could play a b2b set with any artist, who would it be and why?
J: I'd have to personally say Cashmere Cat. He has been probably my favorite producer since I first heard him, and really helped me get more into jersey club and a lot of dope European artists like Kid Antoine and Sinjin Hawke. He's also an amazing DJ and I love all of his sets.
D: I'd have to go with Boys Noize. He's always been one of my  biggest influences and always puts on an amazing DJ set. And I just think his techno vibe would go off with some dope jersey tracks.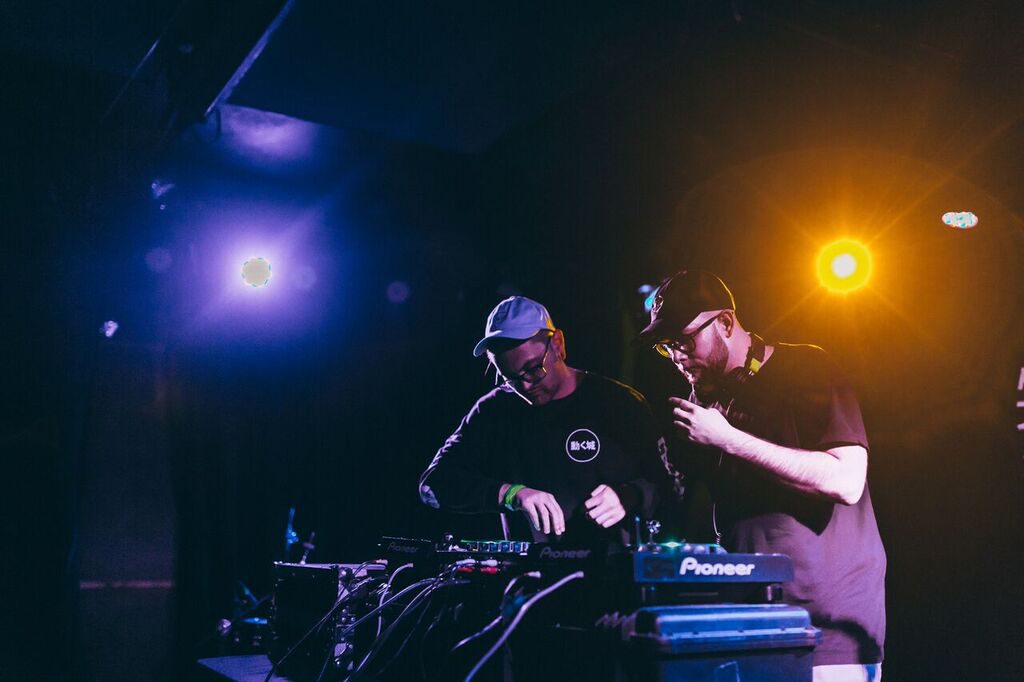 Do you have a favorite event that you've been able to play?
J: My personal favorite has been the Brownies & Lemonade Double Cross show in LA. That crowd was insane. We played 10-11 to a packed room and the energy was amazing. Those dudes know what they are doing.
D: We recently opened up for Alison Wonderland in Orlando and that one really stuck with me. It was a sold out show and the energy radiating off of the crowd was pretty dope
What about the Electronic Music Scene specifically speaks to you?
J: I just love the fact that we are all brought together because we like to dance and have fun. It serves as an outlet for different emotions for people from all kinds of walks of life.
If you could pick 3 artists to listen to for the rest of your life, who would they be and why?
J: Man, this is tough. Cashmere Cat, Kanye West, and Lido. Tried to think of the first artists that came to mind haha, I could spend all day on that question.
D: Tory Lanez, Kanye, and Cashmere Cat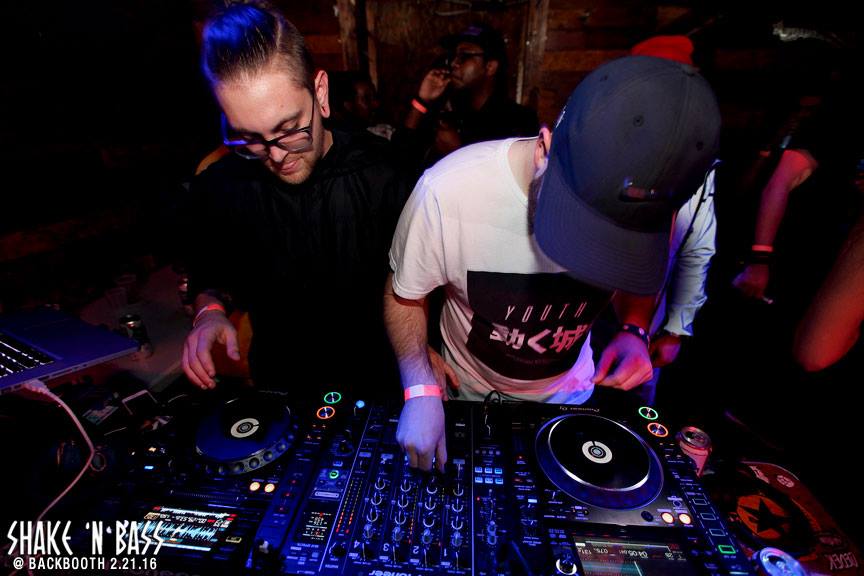 Which artist was your introduction to Electronic Music?
J: The first song I really got into was Woo Boost by Rusko. Thats when I really started to get into producing electronic music.
D: From the first time I ever heard Gesaffelstein I was enthralled with dance and electronic music
What is your favorite event that you have attended?
J: First EDM event I attended was the first Ignition in Orlando at what used to be called Firestone Live. Killagraham (Milo & Otis) headlined and it was so dope. They are actually doing an Ignition Reunion on May 5th with Baauer and Prince Fox, and we are going to opening b2b with Dvnk Sinatrv. So pumped for that.
D: Much like Jared said, Ignition Orlando was probably one of the  best events ever. I found out about and met so many artists that have inspired me just from going to those events.
What pushed you to make the move from Orlando?
J: I'm originally from the suburbs of Philadelphia. My family is still here, so that was my biggest motive. I got some dope ass homies in Orlando like Big Makk, Ivarr, K1K0, and Ma-Less who have really helped push me to where I am at now, but I felt it was time to go. It's been tough considering Dylan still lives in Orlando, and I'm also part of another project, Dvnk Sinatrv, that is also based out of Orlando. I just felt it was necessary to put myself in a scene that was better for jersey club and footwork music in general. Not to mention it's a 2 hour bus ride to NYC and 3 hours to DC, which is huge.
https://soundcloud.com/vicesorlando/woods
Do you feel the scene is similar or different between the two cities?
J: It's different on a certain scale. Philly is a bigger city. I think  because of that, it makes the population of kids who are into more niche styles of dance music bigger. Like they are there in Orlando, but there's less of them. When it comes to the bigger EDM events tho, both cities go hard.
D: There's similarities and differences between both scenes. From my visits to Philly, and the north-east in general, I feel that there is a deeper appreciation for smaller and more underground events. Not that Orlando doesn't show out and support, but I feel like up north there is more of a niche market for smaller artists.
Where do you see Jersey Club music going in 2016?
J: Seeing Skrillex get on board so hard with jersey club has been amazing. I think he's going to open up a lot of people's eyes and bring in a whole new fan base. You're going to be hearing more and more club tracks when you go out. It's just so easy to dance and move to. Boys Noize told us once that he thought jersey club should be the official dance music of America, and we definitely agree. 2016 is going to be a dope year indeed.
What is your favorite ice cream?
J: Gotta stay with the basics. I'd have to say chocolate, but if you wanna throw some vanilla and fudge and caramel and all that good stuff in too, I'm game.
D: Chocolate chip cookie dough
---
Follow Vices on Social Media: