Insomniac Events Announces Dreamstate at TAO Lineup for EDC Week 2016!
There has been serious wonder as to who would be spinning at the Dreamstate event during EDC Week at TAO. Would Insomniac Events please those who are dedicated to trance? Would they bring some valued artists so the trance families could dance the night away? Was there a chance at Insomniac messing it up for some and bringing mainstream artists like Armin van Buuren or Andrew Rayel?
Well today, with much fanfare, Dreamstate finally announced their lineup for the inaugural edition of their Dreamstate event during EDC Week. They definitely did not disappoint with their lineup, as it is set to include the likes of John O'Callaghan, Jordan Suckley, Markus Schulz presents Dakota, Paul Oakenfold (Full on Flouro), STANDERWICK and a very special guest at TAO on Thursday, June 16.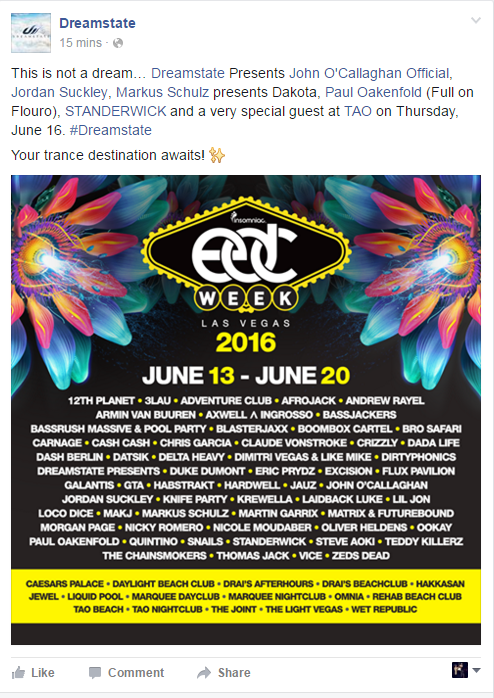 Will you be attending Dreamstate at TAO during EDC Week? Let us know in the comments!