Groove Cruise Cabo 2016 On Sale Tomorrow
Groove Cruise will be heading to Cabo San Lucas, Mexico on October 28th – November 2nd of this year. This is officially the longest Groove Cruise yet and will last an entire 5 nights (120 hours of non-stop music). As part of the 5 nights, an overnight stay in Cabo is included. Attendees will be leaving on Norwegian Cruise Line's new and improved ship, the "Norwegian Sun", from the amazingly beautiful port of San Diego.
Starting tomorrow, March 30th, at 11:00AM PST, Groove Cruise Cabo cabin bookings will officially open and you can secure your spot on the ship!
To book your cabin, visit here at tomorrow. When you choose a cabin, make sure to use the discount code 'EDMIDENTITY' for a $50 per person discount.
Whet Travel advises that you make sure you book your cabin as soon as possible as the Norwegian Sun has a smaller occupancy, and there is a high risk of sell out and prices will go up soon!
Pricing information can be viewed here: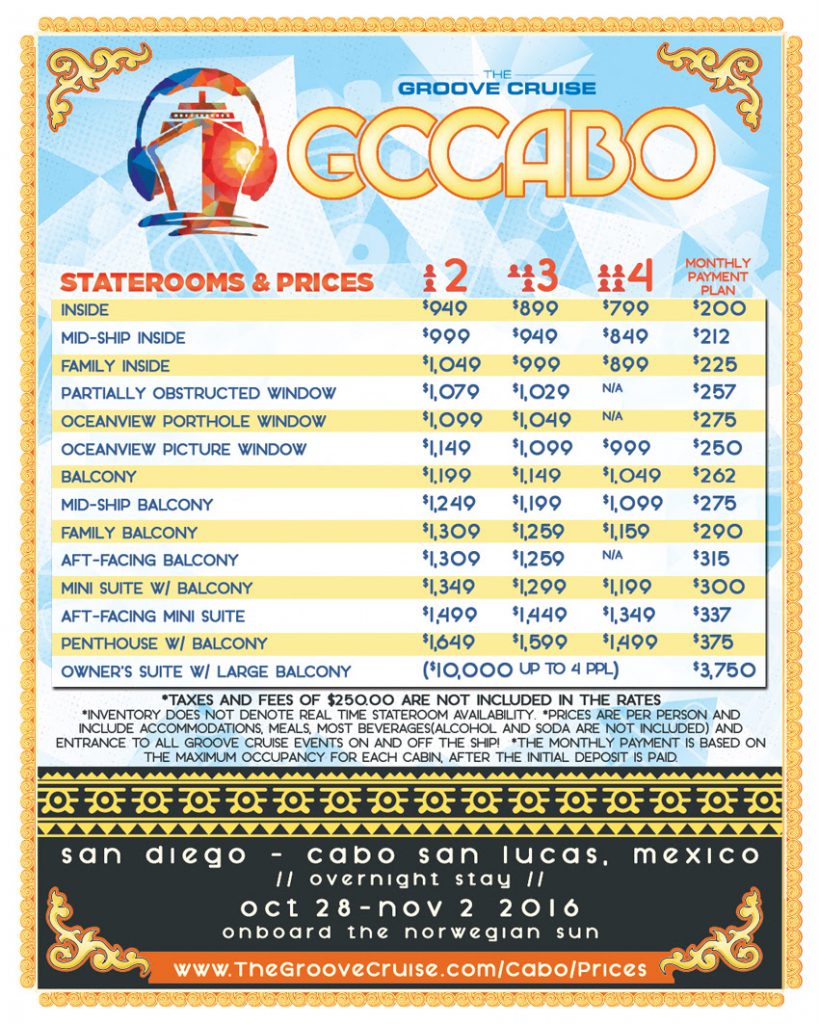 Watch the official Groove Cruise Cabo trailer here:
Follow the Groove Cruise on Social Media:
Facebook | Website | Instagram | Twitter
When choosing a cabin, don't forget to use code 'EDMIdentity' for a $50 per person discount!