A Double Dose of the Anjunabeats North American Tour!
If you're a fan of progressive trance then you are no stranger to Above & Beyond. The British trio (Jono Grant, Tony McGuinness, and Paavo Siljamäki) have been around since 2000 and have created, not one, but two of some of the most respected record labels in all of the electronic music scene – Anjunabeats and Anjunadeep. So when the announcement came that the Anjunabeats label was going to be doing their biggest North American tour, my friend Jordan and I bought tickets that same day to see Andrew Bayer, Grum, Ilan Bluestone, and Jason Ross at Exchange LA.
A few weeks go by and the tour is underway selling out in various locations all over the U.S. and Canada, and then they add a San Diego location. My roommate Michelle, messages me with the announcement and is mildly worried that I wouldn't want to go twice or hoping that I would just go to the local show instead of driving to LA. However my dedication to the Anjuna-Family runs deep and I'd rather just go twice than trying to sell a ticket or miss out on half the tour (Grum and Andrew Bayer did not go the San Diego show).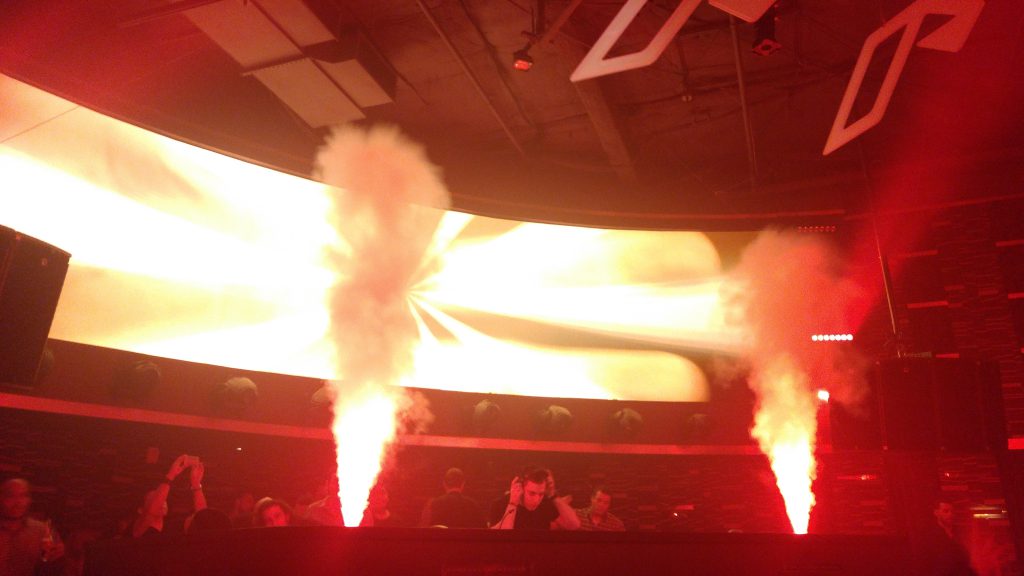 The night arrives and we all get dressed up to go out at Omnia San Diego.
Michelle is still on the fence of whether she wants to go, it's been a long week and getting dressed up seems more like a punishment than a reward on a Thursday night. It's almost 9:30pm when she announces to put the Jack Daniels in the freezer, indicating her impending decision to go out. A short hour later the ubers have arrived and we are on our way. As we entered the nightclub we are surrounded by the familiar pink lights that permeate the club. However, while looking up, I see something I hadn't seen at Omnia San Diego before – the Anjunabeats logo hanging high above us, not one, but 3 spinning slowly like a child's mobile. When we arrive, the resident DJs are playing and we grab a drink discussing who will open for who tonight. We generally agree that Bluestone and Ross are of equal notoriety so either could open or close for the other interchangeably but that since Ross (originally from Minnesota) attended SDSU it might be him.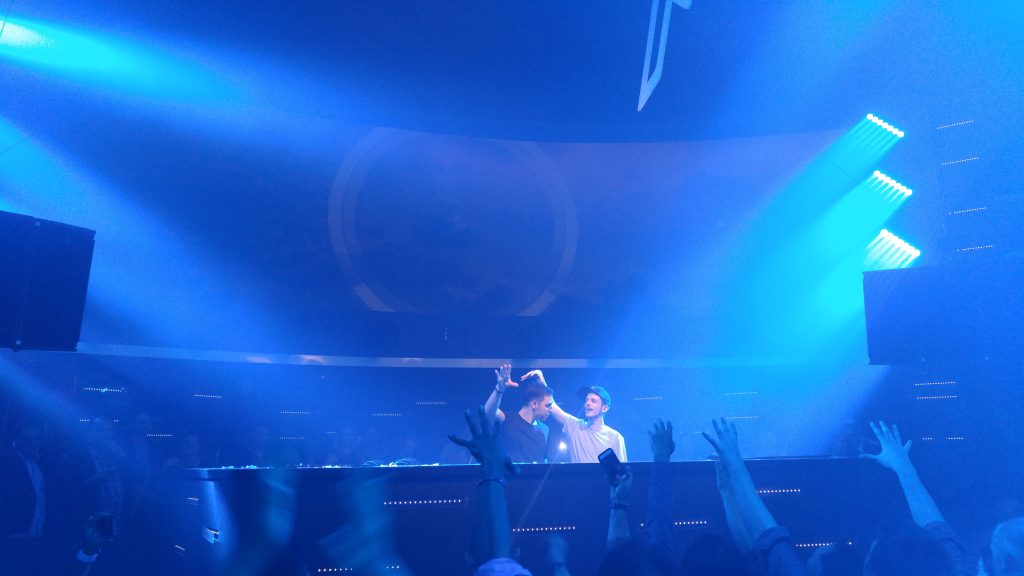 There's a rush of excitement as we make our way down to the dance floor just as Jason Ross is about to start.
The panel screens above the DJ booth come alive with the words JASON ROSS! The set opens with so many classics, hearing Above & Beyond songs followed by Ross originals is the exact kind of therapy we need for the week. The time went by quickly as we danced in the middle of the dance floor. As Ross closed his set we were ready for more drinks before Bluestone took the booth. The transition happens quickly and we find ourselves on the dance floor once again moving to the melodic vocals and rhythms of Bluestone's set. We are so entranced by the music it takes a few moments to recognize that our friend Adam is the guy dancing right next to us! We went from a modest group of 4 people to 8 in the blink of an eye and as Bluestone began to close his set, Jason Ross came back out to stand with him and thank the crowd. As the last few songs began we all put our arms around each other on the dance floor, appreciating and living in the moment. All I could think was how amazing it would be do this all over again the next night!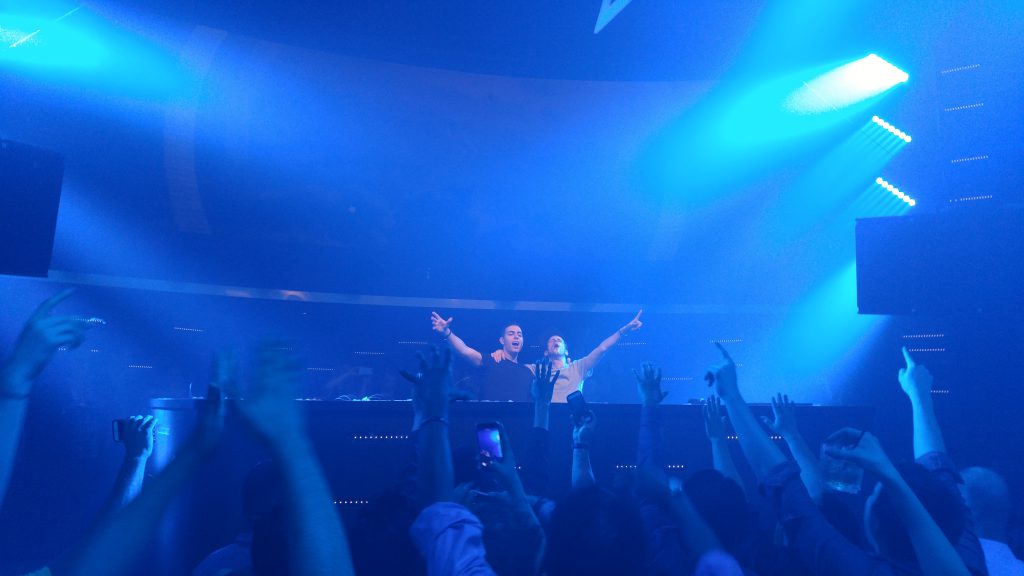 "I don't think I can go…," the frustration and disappointment immediately sets in, first thing in the morning.
There was always the possibility my friend Jordan couldn't attend because of work, but now it was looking like I would be going to round 2 of the Anjunabeats alone. I tried to find takers for the ticket but no one seemed excited about an impromptu trip to LA. Hours drag by at work and I've slowly resigned myself to going alone, when I get the "OK, I'm going to go, but we won't be able to leave until 830pm" – which is actually fine because the place doesn't even open until 10pm. Flying down the highway we get to Exchange just past 1030pm to stand in the outrageously long line that wraps half way down around the block. Everyone in line and all the security lining the street tell us not to worry the line moves quickly. They were not mistaken, tickets scanned and body searched were inside the club just past 11pm in time to catch the end of Grum.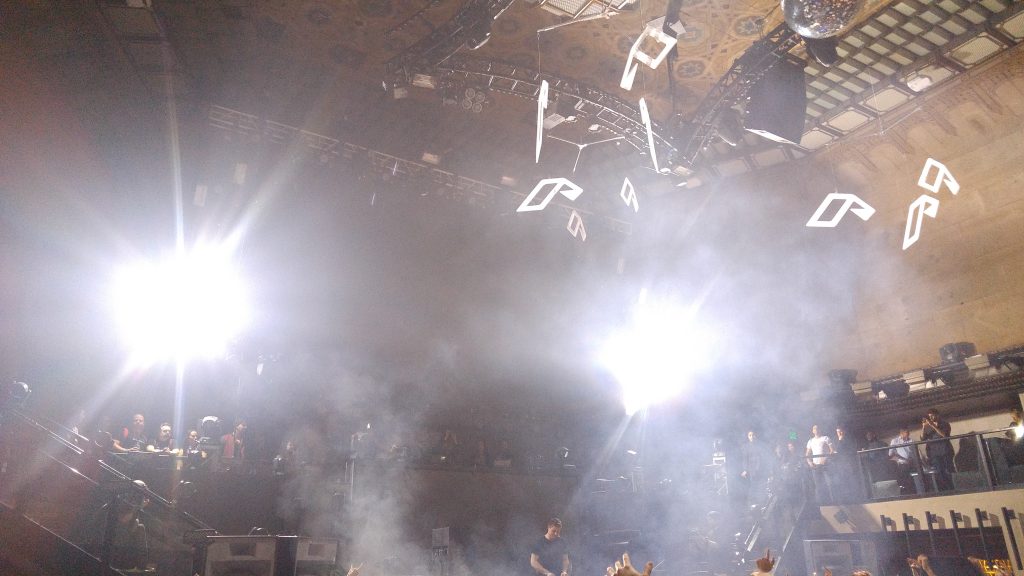 ExchangeLA is in the heart of downtown and big would be an understatement.
Architecturally beautiful, it has a marble staircase that winds up to the main stage area, with a smaller dance floor, DJ booth, and bar on the main floor. The dance floor was crowded and we begin the process of weaving into it. We aren't trying to get to the front of the stage but if we can at least get to the middle we'd be happy. As Grum's set ends we settle on a the left hand side (within arms reach of the bar) and about half way up the room just in time to watch Andrew Bayer take control.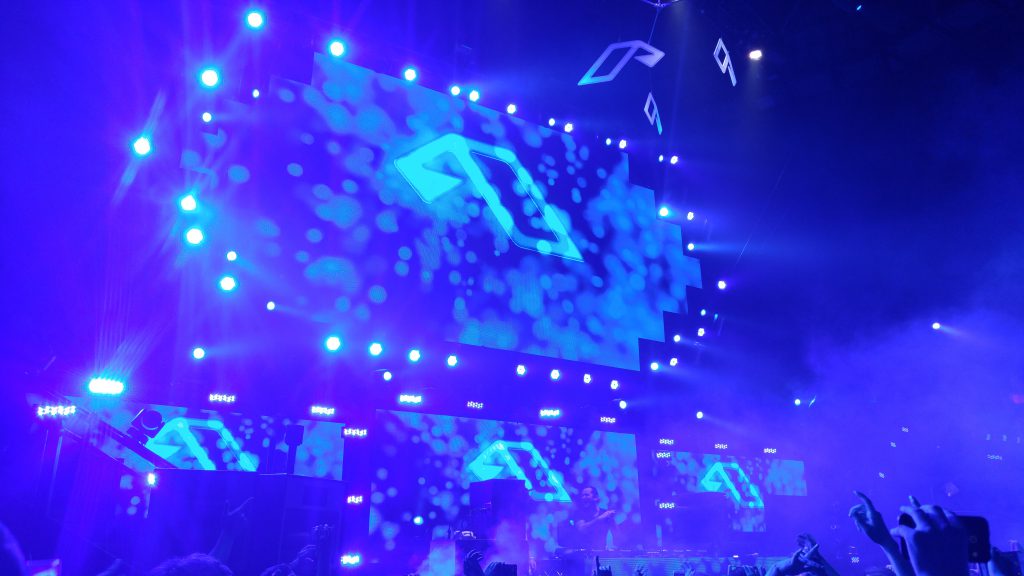 Andrew Bayer brought a variety of iconic sounds and really got the room moving.
As the progressive house got us to dance, he really brought the feels when he played Super Human. His set brought the room together, we met a young woman who self-described as a rave mom and was constantly checking on everyone in her group. We figured that Ross would be up next with Bluestone closing, but were pleasantly surprised by their switch. Bluestone's set was similar to the night before with one huge exception. The light suddenly got dim and the room got dark and the familiar lyrics of Lionhearted started. I thought maybe they were just having some technical difficulties, until suddenly the lights shot on and there were two people on stage. Standing next to Bluestone was none other than Arty himself! My mind had been blown and my emotions sky rocketed, there aren't enough descriptors to define my enthusiasm and excitement in that moment. I looked around in disbelief – "Arty, it's actually Arty!" A few people around me don't even know who he is – I slowly move away from them. The room starts to thin and we find ourselves more centered with the DJ booth with a lot more arm room as Ross begins the final set.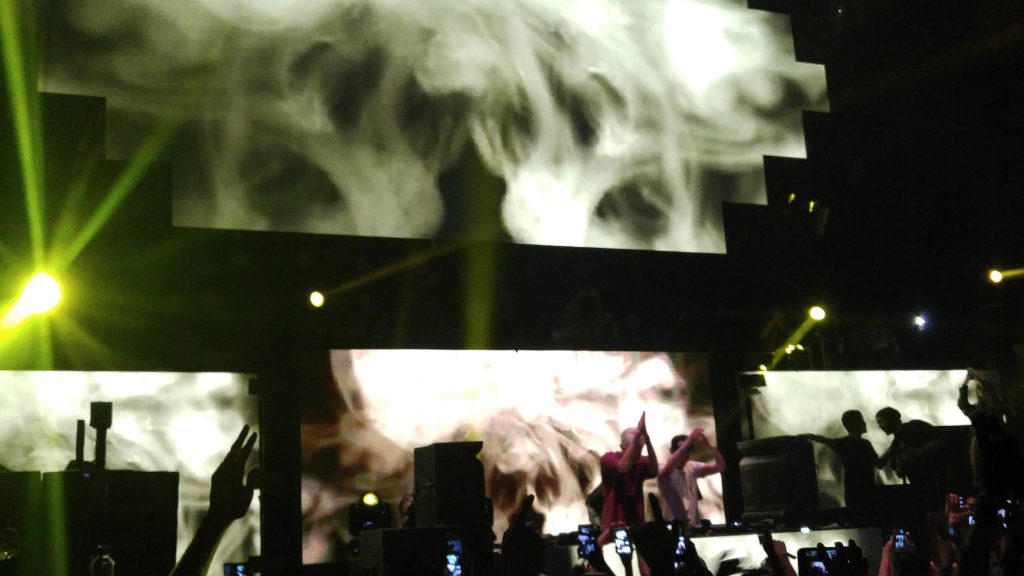 I appreciated that both Bluestone and Ross didn't do the exact same set, but it was still very similar. Next to us are standing two guys clearly entranced by the music. One of them starts a conversation with me about much he loves the Anjunabeats tour and label. Now, normally during the course of a conversation I'm the first person to offer up my phone number but before I even have a chance he asks for mine and tells me he had recently moved here from Florida – his name is James. He introduces me to his roommate Andrew and we briefly talk about upcoming events, specifically citing Beyond. Chance meetings like this are fairly common for me but it doesn't always mean I'll see them again so it's even crazier when I randomly run into them at CRSSD Festival in San Diego, the next week!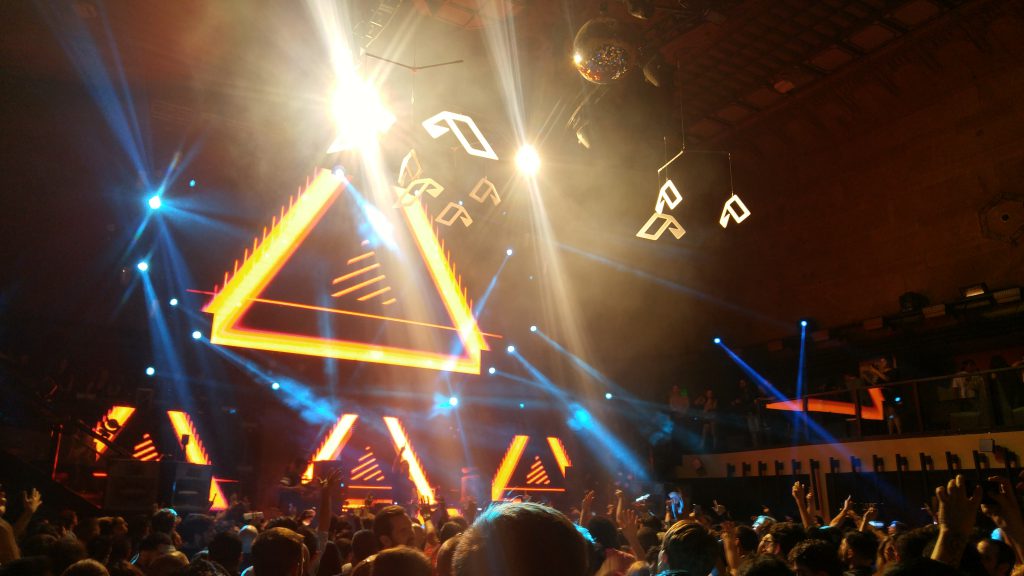 A lot of times when tours appear at night clubs their sound gets lost in this attempt to play for the crowd, but I wouldn't say that happened for these artists. The Anjuna-Family has a strong following for a reason, their fans are dedicated and avid listeners. It attracts a specific type of person, a type of person you'd probably like to meet. If you have a chance to attend one of the remaining tour dates, I would make it your top priority for both the music and the people.