Ultra Miami 2016 is only two days away!  We want to make sure you're as prepared as possible so we have compiled a list of essential things you need to know before heading out on your Miami adventure. #1 on the list o the official Ultra app. The app allows you to create your own list of your must-sees and even share this list with your friends. It also has multiple other great features such as the full map, updates of any important news, list of frequently asked questions and an internally ranking of the most scheduled artists, among other things. I definitely recommend that you download and explore it!
Ultra takes place on March 18-  20 2016 at Bayfront Park in Downtown Miami, Florida. The official hours are: Friday 4PM – 12AM, Saturday 12PM – 12AM, and Sunday 12PM – 11PM.

Ultra Miami 2016 Set Times
Pay close attention to the time slots as some artists have been switch around. For example, on earlier line-ups Kygo was set to play on Sunday and now he's playing on Friday

Ultra Map
**Tip: Buy a hydration pack and take advantage of the water stations. Note that there are only two though!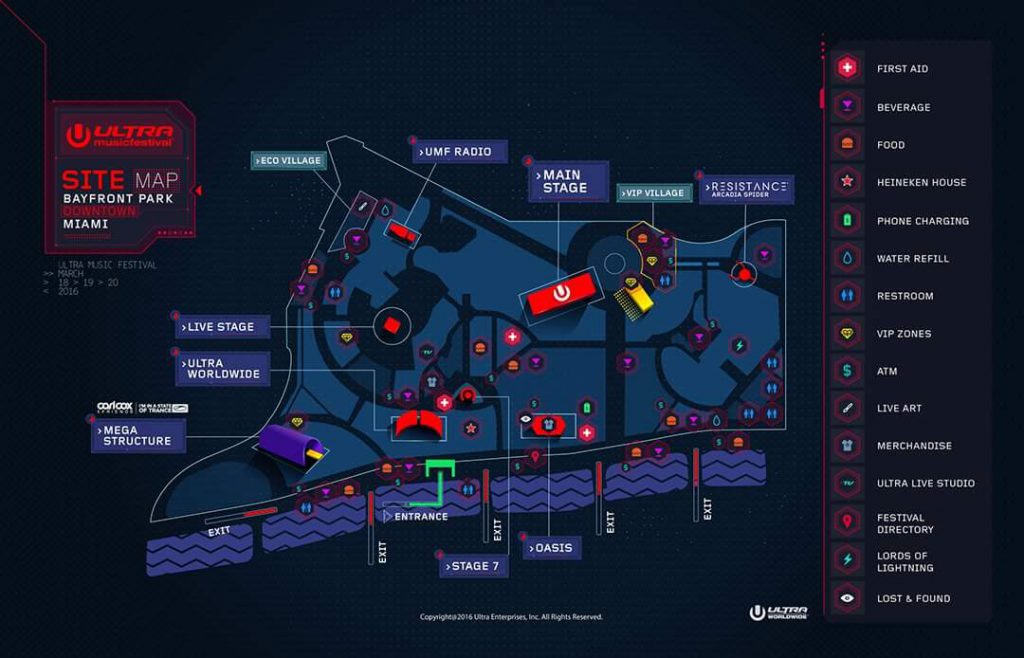 Ultra Miami 2016 Approved & Prohibited Items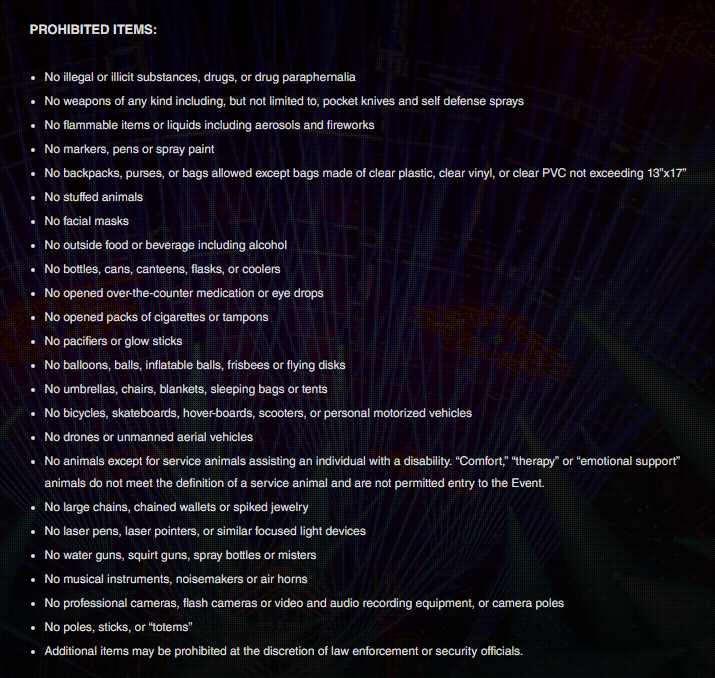 The clear bag policy is pretty unique. Basically, if you are not wearing a fanny pack, hydration pack or small clutch, your bag MUST be clear.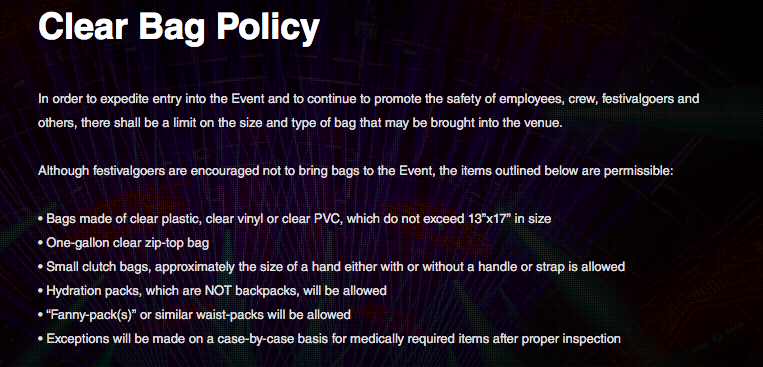 There are so many things that can be said about what to prep for Ultra but I'll stick to just a few. Bring positivity and spread that amongst everyone around you; be mindful of your surrounding and if you see anyone in trouble, help out your fellow festival-goer; bring a hydration pack or buy water bottles– stay hydrated; bring a poncho– it will probably rain but the show will go on and you'll continue to have an amazing time; Bring cash, if possible; check out all your favorite artists but remember to take some time and discover someone new; and have a fantastic time! Does anyone have any additional recommendations?