With the official DIM MAK Miami 20th anniversary pool party taking place tomorrow at Nikki Beach, DIM MAK has released the final phase lineup for the event. Additions to the line up include Dirtyphonics and ETC! ETC!.  This will definitely be one party not to miss.  These two artists will already be joining the already stacked lineup including Steve Aoki, 3LAU, Keys N Krates, Rain Man and more.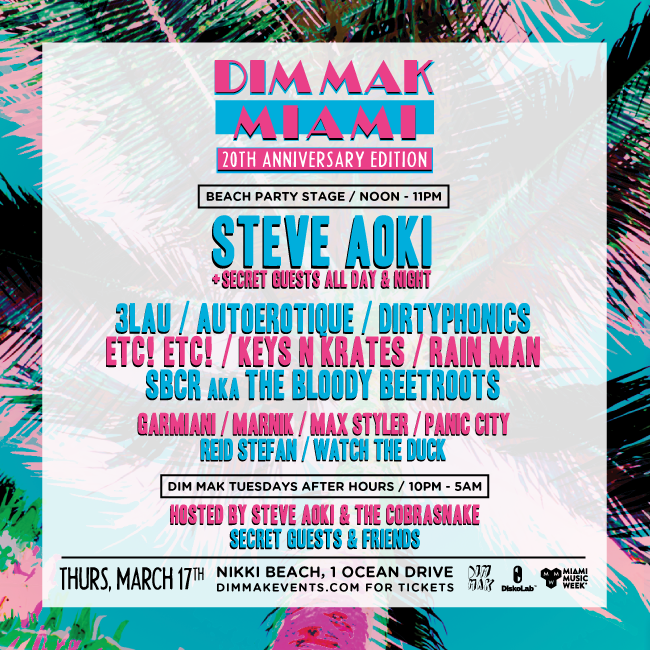 Check out Steve Aoki's exclusive Dim Mak Miami 2016 mix below:
Full Outdoor Stage Set Times:
12PM: Max Styler x Panic City x Reid Stefan
1:00PM: Marnik
1:35PM: WatchTheDuck
2:10PM: Garmiani
2:55PM: ETC! ETC!
3:40PM: Dirtyphonics
4:25PM: Rain Man
5:10PM: Autoerotique
5:55PM: SBCR aka The Bloody Beetroots
6:55PM: Keys N Krates
8:05PM: 3LAU
9:00PM: Steve Aoki
10:00PM: Secret Guests
Purchase your tickets here before they are sold out!
Apart from an epic day time party, DIM MAK Tuesdays will be hosting the afterparty inside once the Main Stage outside is done. DIM MAK Tuesday (but not on a Tuesday) after party will be hosted by Steve Aoki & The Cobrasnake, also expect to see special guests and friends making appearances throughout the night.  The Cobrasnake will be behind the camera, documenting the madness like old times. This will definitely be an after hours party not to miss!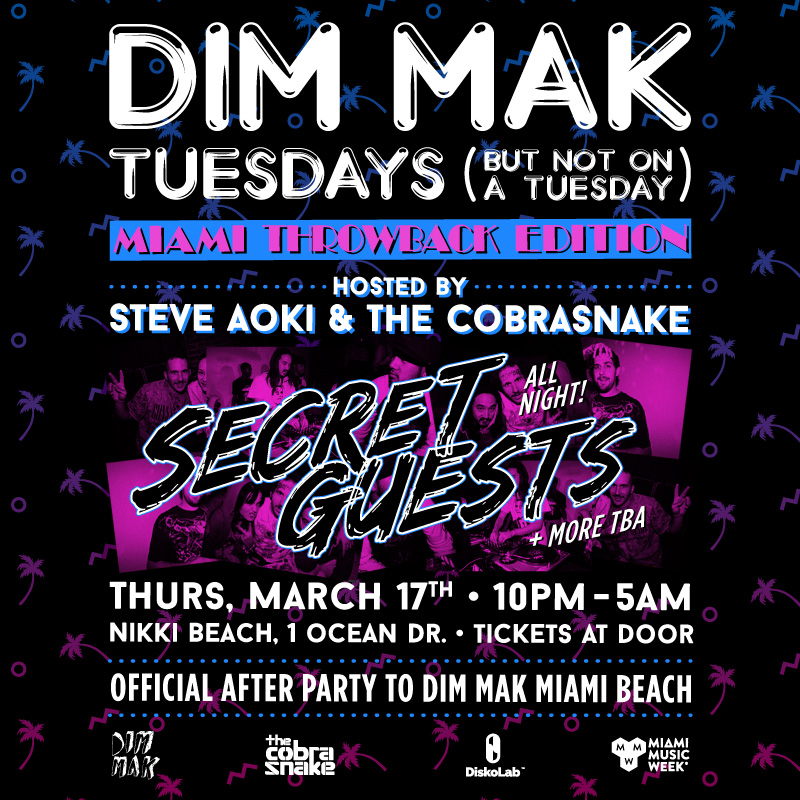 ---
Connect with DIM MAK on Social Media:
Website | Facebook | Twitter | Soundcloud | Instagram | YouTube