Delta Heavy will release their much anticipated debut album titled 'Paradise Lost' on RAM Records on March 18, 2016. For the 5 years the duo has been in existence they've demonstrated their versatility as well as kept their fans captivated. You can listen to select tracks from Paradise Lost below and tell us what you think.
Pre-Order Paradise Lost now at https://RAM.lnk.to/ParadiseLost!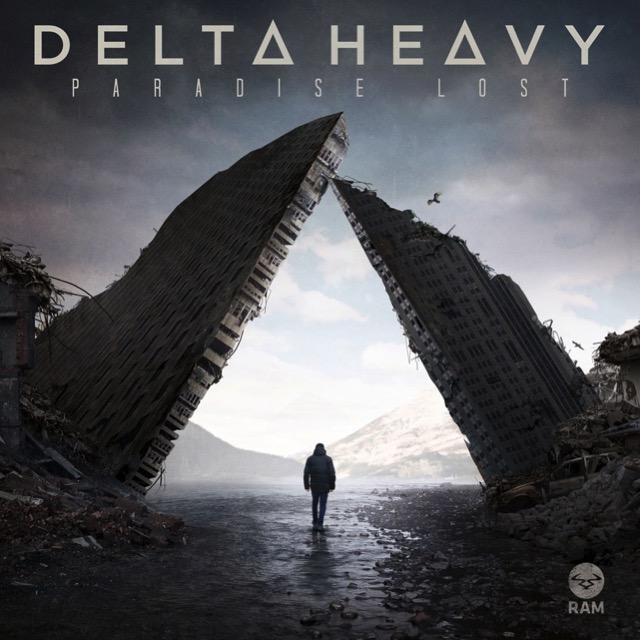 Paradise Lost Tracklist:
1. Paradise Lost
2. Event Horizon
3. City of Dreams
4. White Flag
5. Punish My Love
6. Limbo
7. Pathways
8. Tremors
9. Conquer The Galaxy
10. Oscillator
11. Ascending
12. Reborn
13. Cut Me
14. Ghost
North American Tour Dates
3/12 – Toronto, CA
3/15 – Miami, USA
3/17 – Miami, USA
3/18 – Calgary, CA
3/19 – Beyond Wonderland, San Bernardino, USA
3/22 – Las Vegas, USA
3/23 – Seattle, USA
3/24 – San Francisco, USA
3/26 – Vancouver, CA
About Delta Heavy
Delta Heavy are the most exciting duo to hit dancefloors since Chase & Status and Nero, although if anything their music is even harder and heavier, darker and more multi-textured. Having conquered the clubs, however, their newer tracks are becoming more song-oriented, pointing towards a debut album that will surely be hailed as one of the year's best, designed to satisfy bass-heads and traditional music-heads alike.
Simon James and Ben Hall – met at Nottingham University in 2003 they zeroed in on the city's drum & bass scene spearheaded by nights such as Detonate and clubs such as Stealth.
They spent the rest of 2011 DJing around the world, from Australia to USA and Canada, and releasing a splendid EP's worth of music in 2012's Down The Rabbit Hole.
They have released almost two dozen tracks since their inception but Delta Heavy don't consider that particularly prolific.
"We've gone for quality over quantity," says Si, citing as an example the year's gap between the release of their Empire single and 2014's brutally energising Apollo EP.
Of the many Delta Heavy releases, he nominates Space Time as a highlight, as well as Hold Me, Get By and Empire. He also rates highly their remix of Nero's Must Be The Feeling, which has had nearly seven million views on YouTube, and over 100,000 downloads on SoundCloud. "It was so different to anything we've done, and it really struck a chord with people, especially in America," remarks Si of the Nero refit.
Si reveals how Delta Heavy's tracks begin as simulations of "grand soundscapes with an epic movie vibe", their song intros "based on theatrical trailers for films". The tune to End Of Days, for example, came from the score to Planet Of The Apes. "There's a visual side to our sounds," he adds. "We imagine what it would be like to provide music for that kind of context, so that we – and other people – can get it, by visualising it as opposed to it just being for the dancefloor. That gives it an added meaning, an extra something that separates it from the rest."
He agrees that Delta Heavy are inspired by sci-fi for their song concepts and sonics.
"Our early stuff like Abort and Space Time was very much space-themed, about intergalactic travel and all the different aspects of space in that," he says. "And then more recently with Apollo that has continued."
Delta Heavy's music lends itself to all manner of intriguing visualisations. End Of Days has been used on computer game Gran Turismo and their videos – notably the stop-motion and cartoon animation ones for Get By and Hold Me – have helped cement their appeal (the former was even nominated in the Best Budget Dance Video category of the Video Music Awards).
We've definitely been known as one of the heavier hitters of the game," admits Si. "Now we're going to expand on what we do. Our debut album will hopefully make that happen."