If you have not heard of KSHMR it is time to get caught up. Mystery producers like KSHMR (Marshmello and ZHU) have been bursting onto the EDM scene with no warning and are paving the way for new talent. KSHMR, most known for his track "Megaladon", has already had 7 number one Beatport tracks: "Burn", "Secrets", "Karate", "Memories", "Heaven", "Strong, and "Bazaar". In addition to that KSHMR was featured as #23 in DJ Mags top 100 DJs. KSHMR is on a momentous wave playing huge gigs around the country including a stop at the Polo Fields for both weekends of Coachella. Be sure to see if KSHMR will be coming to a city near you!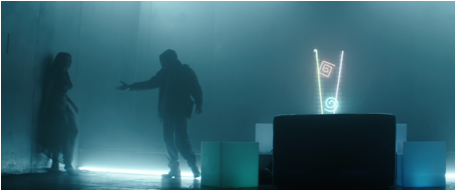 Most recently KSHMR, American born of Kashmiri-Indian decent, and Felix Snow have joined forces to create a track bound to be set on repeat. "Touch" is a melodic tune with perfectly layered vocals and a drop that will have you bouncing and throwing your hands up in the air. It is a track sure to find its way into festivals and sets around the country. The two artists complement each other so well and it is an organic collaboration I would not mind hearing a few more tracks of. I cannot wait to see what KSHMR has in store for the future!
"Felix is a strange producer, the best kind. We work well together because he does all the things I wouldn't think to. I think "Touch" really shows the potential of our skill sets in union." – KSHMR.
Listen to KSHMR – Touch on SoundCloud!
---
Follow KSHMR on Social Media:
Facebook | Twitter | SoundCloud