Rising artist, VANIC, has momentum that has been unstoppable so far in 2016. He recently signed with Disruptor Records, and has recently announced his North American "Road To Coachella" tour featuring 26 shows in 24 cities in the US and Canada. I had the opportunity to check out Vancouver DJ, Vanic, at NYC's historic Webster Hall.
I didn't expect to hear old school hip-hop blasting through the speakers when I arrived. It turned out that Naughty By Nature was there! They performed earlier in the evening and were taking pictures with fans, and an 80s – 90s hip-hop party was in full effect and continued for several hours.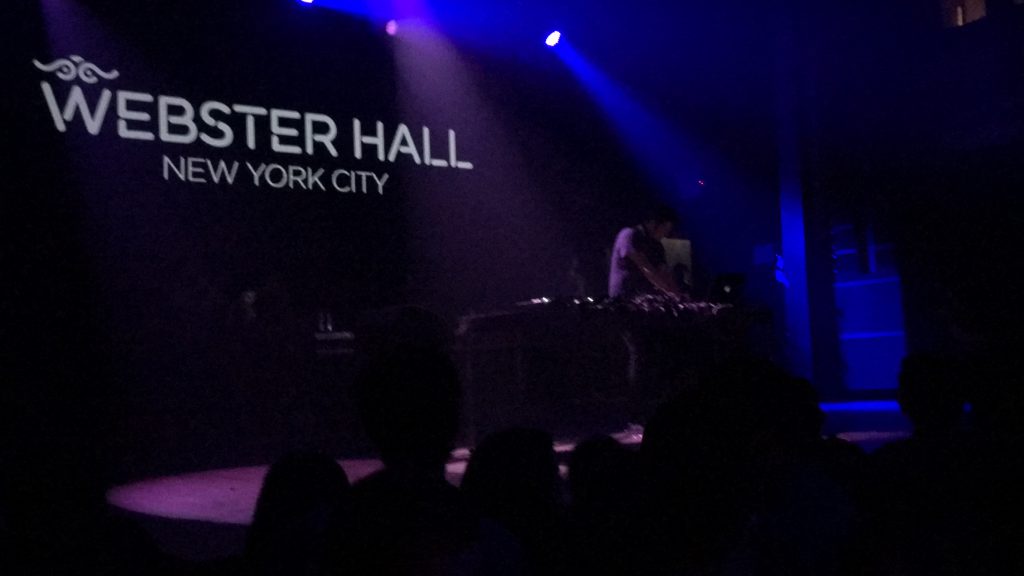 As the crowd for Vanic filed in while the party continued, the room became an interesting blend of EDM fans and hip-hop fans before the upstairs venue was even opened. It was really cool witnessing everyone coming in for Vanic and starting out dancing to old school hip-hop and R&B and experiencing something unexpected and fun.
Once the main venue opened upstairs, Casey Kiss played a chill deep house set before Trademark performed. He mixed pop tracks with big room house which got people dancing as the room upstairs continued to fill with guests arriving later. Despite some slight technical difficulties, he played a solid set that I enjoyed.
Vanic has been on fire lately, and I was so stoked to catch him at Webster Hall. His set was similar to his set from Snowglobe since he played all of his awesome collaborations with K.Flay and other popular tracks with mash-ups and other goodies tossed in too. The crowd went nuts when he dropped Flux Pavillion. You can tell Vanic's excitement is building as Coachella approaches by the energy he puts into his sets.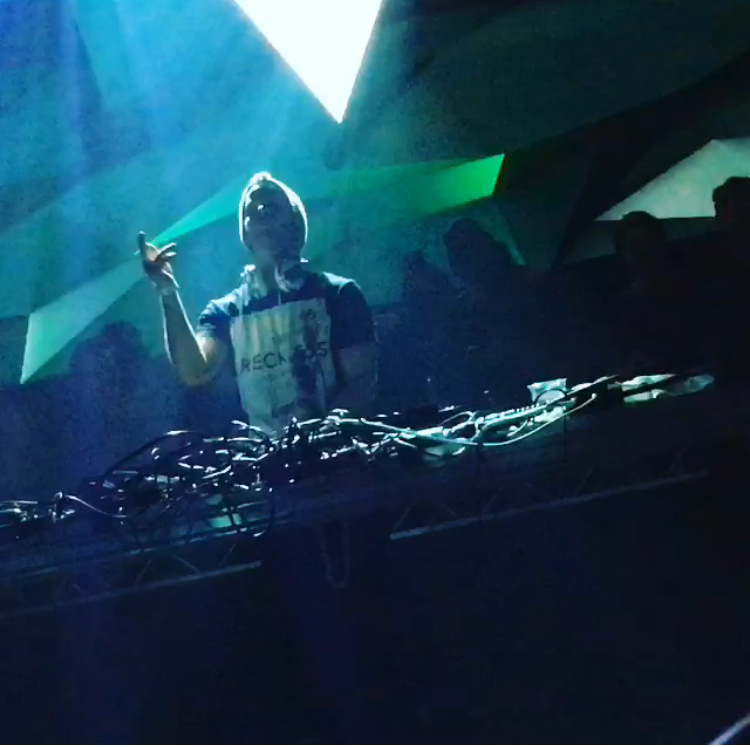 Webster Hall is an interesting performance space. In the downstairs venue, a low stage provides an intimate atmosphere and an attached sports bar provides plenty of space to grab a drink. There is a coat check, a few couches, ATMs, and private tables. They do accept credit cards. Upstairs has several bars, ample standing room, and a balcony — it's sort of like a cross between Temple and Ruby Skye San Francisco. It was a fun night that I really enjoyed, and getting to see Naughty By Nature and dance to old school hip-hop and R&B was an added bonus.
For Vanic's future tour dates, see below: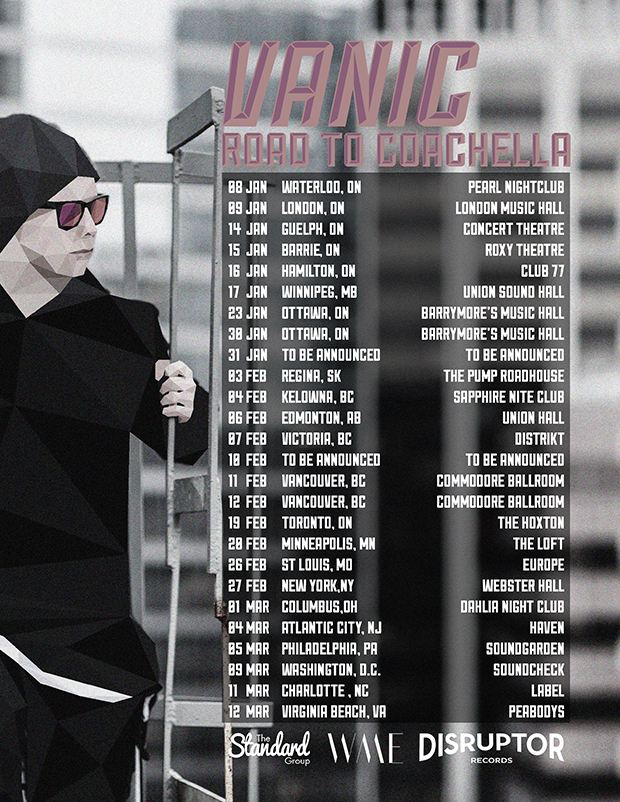 Follow Vanic on Social Media: