Let me take a moment to introduce you to Tomas Serrano, many of you might actually know him by his alias DJ IDeaL! Since he began his career behind the decks, DJ IDeaL has left his mark on Southern California through his energy driven sets and unique style of mixing. He has performed at festivals such as Ultra Music Festival Miami & San Francisco's Lovefest all while maintaining a residency in San Diego. You can catch him in the Southern California region, usually spinning at nightclubs in San Diego or more notably Avalon Hollywood! Connected to GIANT San Diego and many other notable promotions companies, you'll find him always looking for new talent around town.
---
What was your inspiration in becoming a DJ?
Technically my connection to music came from before I was born as my mom tells me that she could feel me dance when my dad would bump disco while still in the womb! However my connection to electronic music started when I was about 8-9 years old and one of my cousin from Mexico City shared a cassette tape with me that would forever change my life. I grew up loving all music but the more I got into electronic music, I found myself falling asleep while dancing in bed as I listened to house, techno and drum n bass. I literally fell in love with electronic music without even having attended a rave, nightclub, festival or warehouse party amongst the wide variety of parties I've had the honor of attending. Through that whole time growing up and listening to DJ's play, I finally took the opportunity to learn to DJ during my junior year in high school which would turn into my senior project. Self taught on a pair of direct drive gemini's that I'll forever be thankful to my dad for getting me, I learned to become one with my turntables, which eventually got upgraded to Technics which to this day I still own – along with just about every record I've ever owned.
Having a specific "sound" is important in the EDM world. What would you describe your sound as?
Presently I'd say it's the realm of house music depending on the type of event or artist that I am performing with – so basically from future house/progressive/electro house to deep/tech house. Over the past year I've sort of being going through a bit of an "artistic A.D.D." transition in which I've been restructuring my sound/brand to reflect the house music direction that my present day productions are coming out like.
When mixing I typically prefer 3-4 CDJ's due to me doing a lot of long mixes while remixing with acapellas live. I've gotten really into using the Pioneer RMX-1000 effects machine too which makes the performance even more entertaining.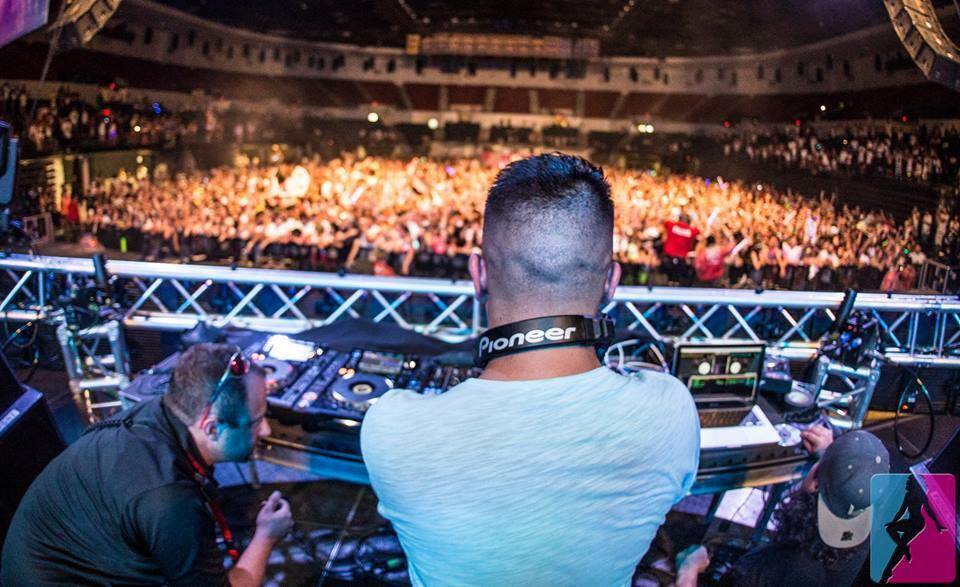 If you could play a b2b set with any artist, who would it be and why?
Due to my love for all the genres I can't pick just one, so I pick Fatboy Slim, Carl Cox and Maceo Plex. Each I've admired as DJ/Producers for a long time through their various production identities and had great experiences dancing my crazy little heart out on the dance floor – which is probably why I love them so much. They are artists that truly enjoy performing and have a great time when they do so, which gets me dancing even more. Carl Cox at the Ultra Music Festival Carl Cox Stage is always a must for me, and Fatboy Slim – anywhere I can. Maceo Plex's way of taking you on a voyage is to be experienced by all at least once.
Do you have a favorite event that you've been able to play?
One of the most memorable events I've had the honor of playing was the Dayglow at Space Miami (now known as Life In Color). A crazy night from start to finish almost missing my set due to 3 hours of traffic traveling about 20 miles to the club, then after having to sneak my way in the club since it was beyond capacity with thousands of people in the streets trying to get in, walking into the main room packed with sweaty, wet, body painted people the sensation, feeling and even smells will always be engrained in my memory.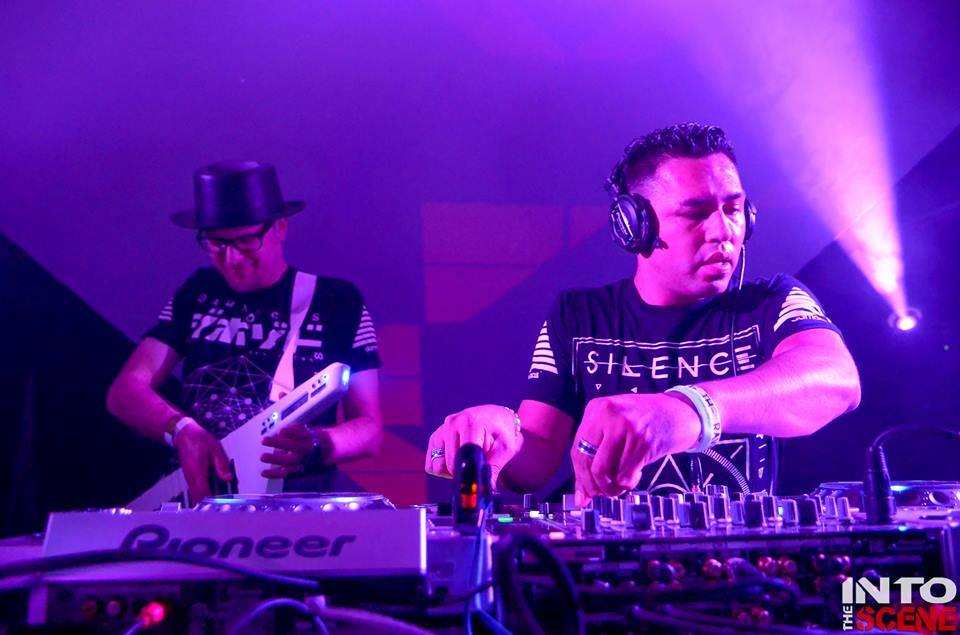 What about the Electronic Music Scene specifically speaks to you?
It comes down to the fact that it is truly the universal language, with no need for words to be able to share it with anyone from any where of any race or color. I was born in Mexico City and having come to the states at a young age I dealt with being thrown into an all English system that while challenging, helped me appreciate the value of being able to communicate and connect with people. With electronic music, my goal is to be able to share my productions and dj sets with the whole world, and as corny as it may be – the culture behind the Electronic Music scene is one I will live with forever. I'll have my raver heart on for eternity and appreciate the meaning of what PLUR is and stands for. It can be a way of life. I bet dance music will bring peace to the world one day – and we'll even communicate with aliens that way too! 😉
If you could pick 3 artists to listen to for the rest of your life, who would they be and why?
Daft Punk, The Beatles & Michael Jackson. All three have had an amazing influence in what present day electronic music has into and their albums can be left on repeat forever with no complaints.
https://soundcloud.com/djideal/hello-adele-dj-ideal-remix
Which artist was your introduction to Electronic Music?
The cassette tape that introduced me to electronic music had no name of artists nor of who mixed it unfortunately. My introduction to DJ'ing came through Richard 'Humpty' Vission and Bad Boy Bill. Turntablists that influenced me throughout would be Qbert & DJ Craze.
What is your favorite event that you have attended?
Each and every rave that I was able to attend at "Homebase" in Oakland. It was my introduction to the San Francisco / Bay Area underground scene and was a pinnacle point in its scene that I was lucky to have experienced. A big emptied out 'Homebase' with big rooms, high ceilings and loud music till the sun came up. Saw one of the biggest and brightest glowstick battle ever there too! For more on Homebase click HERE.
What is your favorite ice cream?
Depending on my mood it's either rainbow sherbet or pistachio.
---
Follow DJ IDeaL on Social Media:
Website | Facebook | Twitter | Instagram | SoundCloud