ASOT 750 Utrecht Live Stream
This weekend on February 27th is A State of Trance Utrecht in the Netherlands. Many trance artists will be joining together to help Armin Van Buuren celebrate the 750th episode of his world famous radio show – A State of Trance. For those of you not able to attend the festival, there will be a live stream of the event here – tune in with us and celebrate!
The event is scheduled to start at 21:00 CET // 2:00 PM CST // 3:00 PM EST // 12:00 PM PST.
The full schedule/set times can be seen here: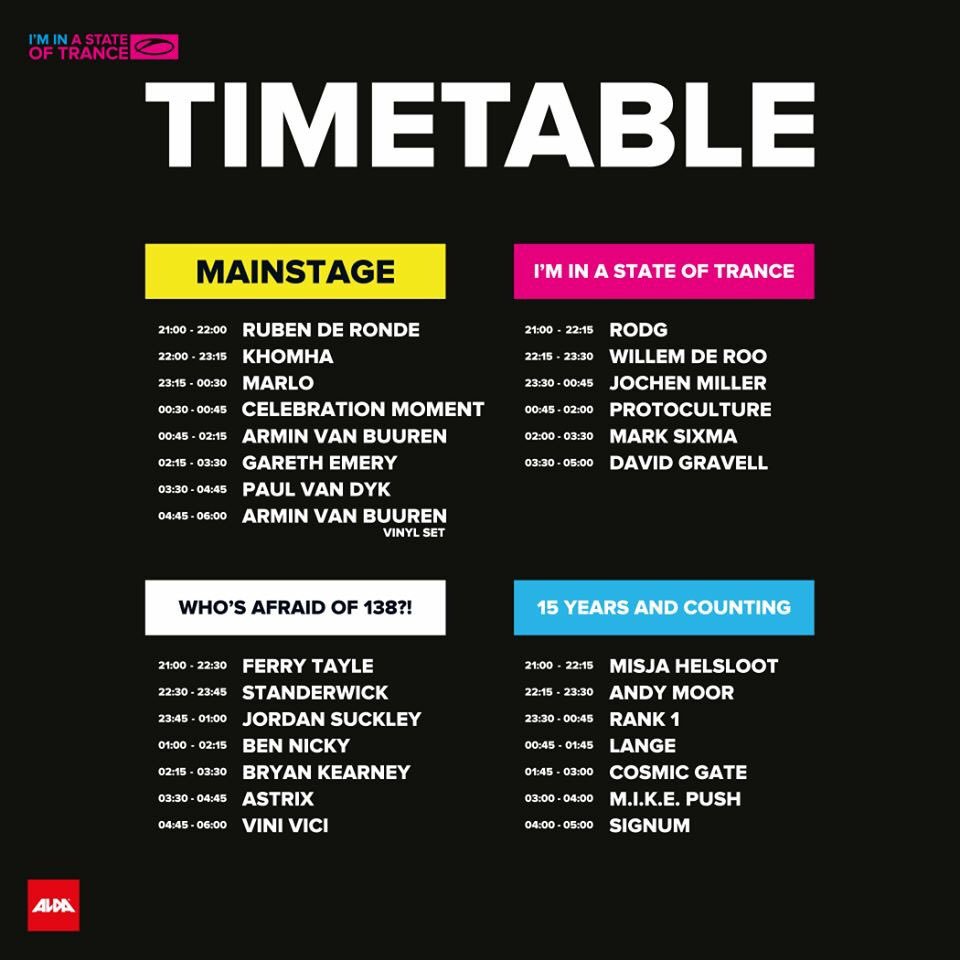 A comprehensive list of all the artists:
SPECIAL VINYL SET BY Armin van Buuren
Andy Moor
Armin van Buuren
Astrix
Ben Nicky
Bryan Kearney
Cosmic Gate
David Gravell
Ferry Tayle
Gareth Emery
Jochen Miller
Jordan Suckley
KhoMha
Lange
MaRLo
Mark Sixma
M.I.K.E. PUSH
Misja Helsloot
Paul Van Dyk
Protoculture
Rank 1
Rodg
Ruben De Ronde
Signum
STANDERWICK
Vini Vici
Willem de Roo\
Armin van Buuren's radio show 'A State of Trance' has been going strong since 2001. With an estimated 37 million listeners, spread over more than 84 countries, ASOT is broadcast on over 100 FM radio-stations and globally through satellite and internet radio. 'A State of Trance' is one of the most popular and beloved weekly dance radio shows in the world. Armin won the award 'Best Mix Radio Show' at the Winter Music Conference in 2006, 2007, 2008, 2009, 2011, 2012, and 2013. Armin was voted number one DJ in the DJ Mag Top 100 five years in a row, claiming the number 2 in the popularity poll in 2013.
Follow A State of Trance on Social Media to stay up to date: