Disclosure needs no introduction – they have been all over the radio and played all over the world since their breakthrough. Once again, the duo is generating a buzz by hosting their own brad new new party. Known only as "Wild Life", one can only assume what kind of energy and crowd this event will bring.
Disclosure will be performing in Miami and then heading to Las Vegas to begin their residency at Light Nightclub this March, but this summer Disclosure's Wild Life party is coming to the Big Apple and taking over the historic Forest Hill Stadium in Queens, NY. Mobb Deep, Dusky, Justin Jay, Anderson Paak & The Free Nationals will also be performing at the NYC event, with other guests supporting along the way as well.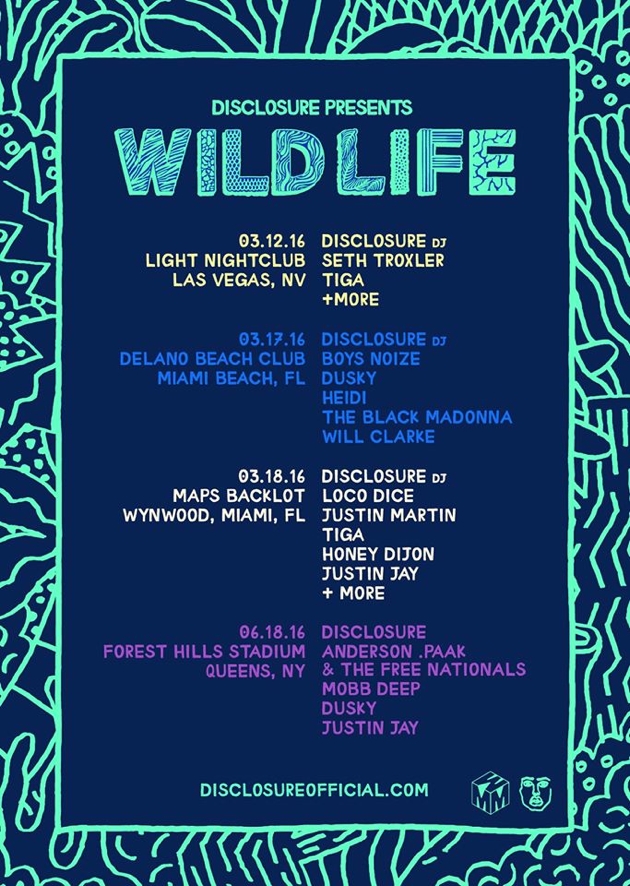 Disclosure's Wild Life party in New York takes place June 18, bringing an awesome event to the east coast during the heart of festival season.
Check out the behind the scenes video of the party in Chicago to see what Wild Life is all about:
Tickets for all of Disclosure's events will be available February 19th!
www.disclosureofficial.com/live