Wolfgang Gartner announces his return to the DJ booth with shows in Los Angeles and New York City!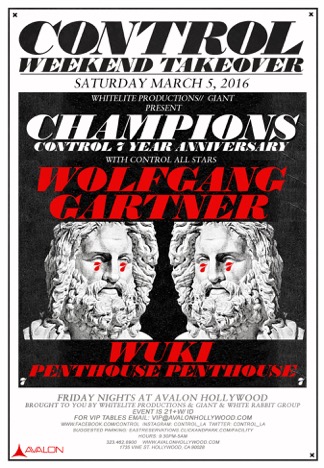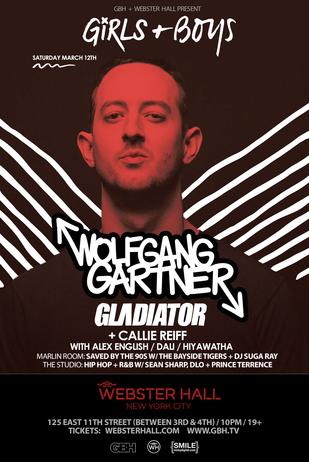 Purchase tickets for Avalon Hollywood HERE or Webster Hall in NY HERE!
After a year long hiatus, Wolfgang Gartner has returned! Last week, Gartner released his new album 10 Ways To Steal Home Plate, which has already received positive reviews and critical acclaim and now he has announced two special live performances to celebrate its release. Thankfully, Gartner will be making his long awaited return and bringing his brand of electro house to Avalon in Los Angeles on March 5 and Webster Hall in New York on March 12.
"It's been five years since the release of Wolfgang Gartner's debut album, and he seems just as excited as his fans for his next full-length." – SPIN

"Each track exemplifies Youngman's broad tastes and chameleonic abilities… It's his grand entrance back into the game." – Billboard
Prior to taking a year off to tend to his health, Grammy-nominated Gartner was an avid performer and headlined festivals such as Coachella, Lollapalooza, Electric Daisy Carnival, Electric Zoo and North Coast Music Festival.
Read Christine's post for more information about Wolfgang Gartner's new album.
---
To learn more about Wolfgang Gartner follow him on social media:
Check out his website HERE and follow him on Facebook, Twitter, Instagram, and SoundCloud!