Madeon at Club Nokia, January 22nd
I first heard about Hugo Pierre Leclercq, better known as Madeon, about four years ago through "Finale," the opening song for the PS3 game PlayStation All-Stars Battle Royale. My husband and I loved the intensity the song brought to the game and immediately wanted to hear more from him. A friend recommended the highly acclaimed "Pop Culture" on YouTube and we were instantly impressed by Madeon's range and ability to condense 39 different songs into a three-minute, 30-second mash-up. Then and there, we decided that we needed to see him live.
On January 22nd, Madeon's Pixel Empire Tour made a stop in Los Angeles at Club Nokia, located in the vibrant L.A. Live area downtown. Upon arrival, we joined a small line of people waiting to enter the venue. Within 15 minutes, my group was upstairs, through security and inside! My friend wanted to get pit access, which was on a first-come, first-served basis but unfortunately we were too late to snag the special wristband that allowed access. However, a great thing about Club Nokia is the option to observe shows from the huge seated balcony area on the top floor. Two of our friends who were able to gain pit access said the area was very hot and some of the younger patrons were wildly drunk; therefore, I'm happy with my decision to stay upstairs. At about 10pm, the music kicked off with the first opener, Andrew Luce. He's a relatively young DJ hailing from the Bay Area who mainly spun trap and R&B. Next up was the second opener, Skylar Spence. Spence played electric guitar and sang more than he spun, with many of the audience members dancing along to his pop beats. After about 45 minutes, his set ended and it was time for the main event.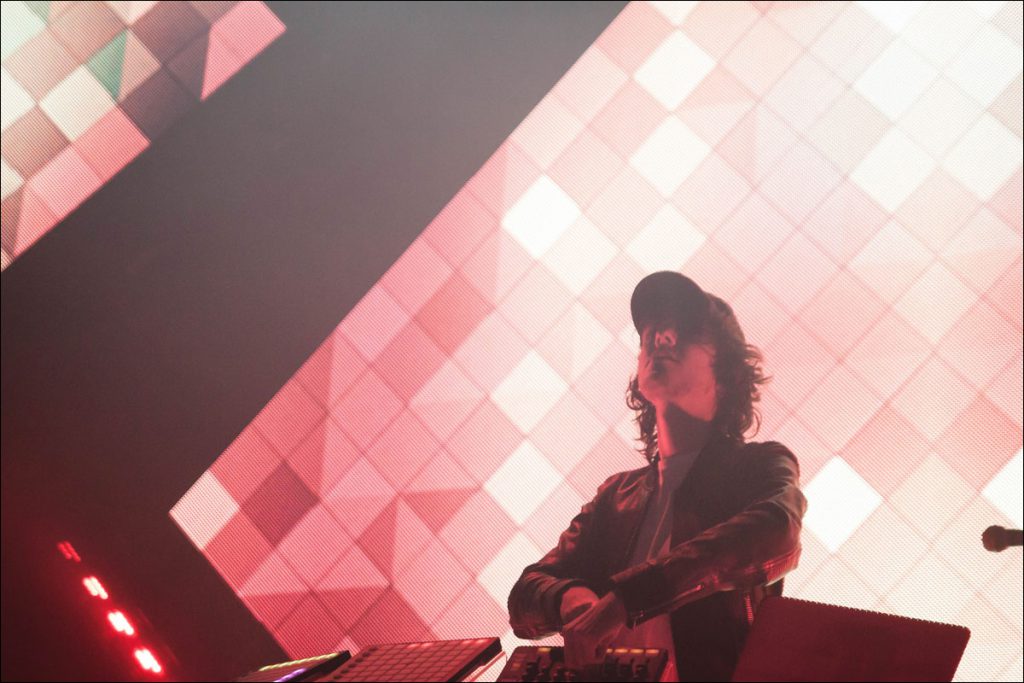 Madeon casually walked onto stage, unfazed by the roaring applause and screams; he appeared effortlessly cool in his white tee, dark jacket, denim jeans, and black baseball cap. The set started off slowly with" Isometric" and the intensity of the chords quickly built up as he launched into "You're On." As he has noted in recent interviews, his set was dedicated to most, if not all of the songs in his debut release, Adventure. Every so often, he would also throw in some of his older tracks, including "Icarus" and "Finale," with "Pop Culture" garnering the most excitement and sing-alongs. About one hour into his set, it was over… or so we thought! After he walked off the stage, the audience roared and screamed "Madeon!" in unison, begging for an encore… and he obliged! It was beautiful and well worth the wait to hear him sing "Home" live – the only instance of Madeon using live vocals that night. He then transitioned from "Home" into a mash-up of all the songs we had heard that night, mixed in a fashion similar to "Pop Culture." This, coupled with the outer-space motif displayed in the background, created an otherworldly experience; it was the perfect way to end the night and release all the emotions I had built up in the past hour.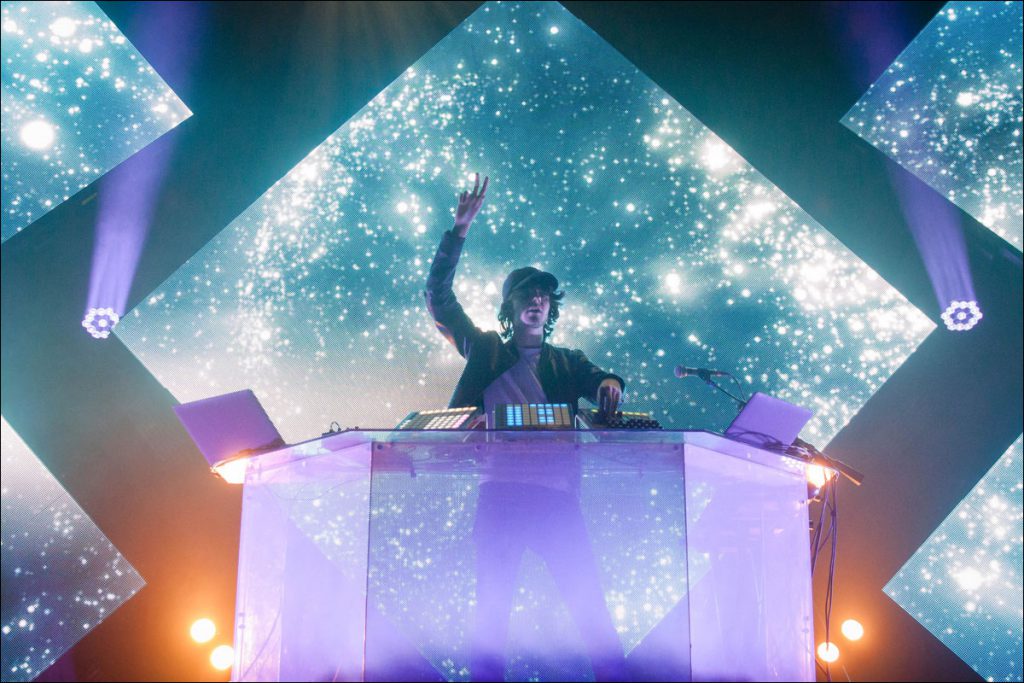 As much as I loved the music, there were two things that I loved more: Madeon's presence and his stage setup. Honestly, Madeon looked just as excited to be there as everyone else! He brought an insane amount of energy to the show: fist-pumping, jumping when the beat dropped, and dancing whenever he could. I love when artists interact with their crowds; typically it's done with words, but Madeon made it a full kinesthetic experience. As I briefly mentioned earlier, his stage setup was also incredibly impressive. Madeon stood atop a futuristic, glowing, Tron-style podium and in front of him lay his equipment, including two Launchpads. I spent a considerable amount of time watching the pads as they faced outward, and I loved seeing how he interacted with them. The Launchpads were most interesting as they lit up whenever he touched a button, and one pad seemed to control the amazing lighting rig behind him. The rig was a replica of the logo on the Adventure album and set the tone for each song. It would cycle between myriad colors, taking us through the Milky Way, under the sea, through the desert, and more. Without this, the performance would have been great but its inclusion genuinely heightened the experience and made the show even more memorable.
Final Thoughts
I'm now more convinced than ever that Madeon could be the lovechild of Daft Punk and synthpop sprinkled with a bit of Porter Robinson's visual elements and Lido's light-sound synchronicity! Madeon's Pixel Empire Tour took our senses on an amazing adventure and exceeded all of my expectations!
Photos by Jessica Zhou.