The first Dirtybird Quarterly of the year is coming February 26th at Mezzanine with all your favorite Dirtybird Players. Don't forget to arrive early as tickets are only available at the door!
Dirtybird Players:
Claude Von Stroke
Justin Martin
Christian Martin
J. Phlip
Worthy
Ardalan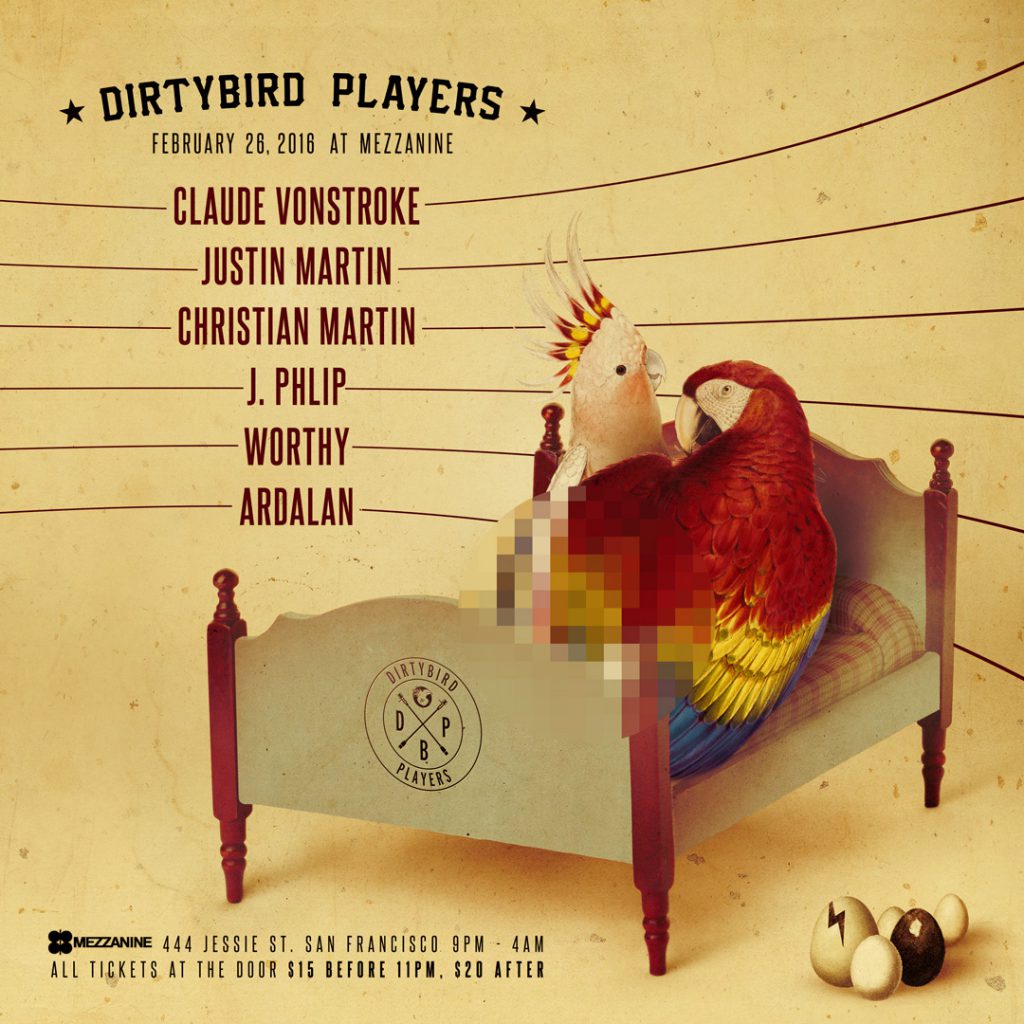 About Dirtybird
DIRTYBIRD has been dropping basslines and creating smiles on the dance-floor since January 2005. The iconic bird logo was derived from a drawing Barclay Crenshaw (aka Claude VonStroke) used to draw when he was a kid to make his little brother laugh. Since creating it, VonStroke has A&R'd some of the most influential house music producers in the world. A short list includes Justin Martin, Catz 'n Dogz, Julio Bashmore, Riva Starr, Breach, Shiba San, Eats Everything, J Phlip, Style of Eye, Kill Frenzy, and many many more – most of whom had their very first records and even created their artist names for the label.
Today, dirtybird has offices in San Francisco and Los Angeles and has expanded into events and tour production. As it grows, the brand continues to expand beyond music into merchandising, licensing and artist management. In 2013, dirtybird won "underground label of the year" at the International Dance Music Awards.