The mysterious Zack The Lad has been on EDM Identity's radar for a while. His alluring vibe-intense tunes have made us wonder who he really is. The new sound coming from his production has inspired many of the Firepower artists to up their game, and the tracks that have been released off his debut EP have been pure bliss. In 2015, Datsik selected Zack The Lad's tune "Skin" to feature on UKF's Tune of the Month series, which means that even the leader of Firepower is giving his nod of approval. You can preview two of the tracks off the EP below via SoundCloud!
Zack the Lad is releasing his debut EP Black Sheep on January 29th! You can preorder it on iTunes HERE! I sat down to chat with this mystery-man to get some more insight on who he is and what's in store from him in the future!
---
What's your real name?
Zack
How did you come up with Zack The Lad?
Well, like I said, my name is Zack. It's a play on the old English phrase "Jack the Lad" which roughly translated means a very self assured & cocky young man. If you ask anyone who knows me I'm pretty sure they will agree.
What inspired you to become a DJ?
The earliest thing I remember is getting my first jungle tape when I was around 7/8 years old from my after-school child minder's son. I used to listen to it on my "talkboy" but never considered I could make this music myself, I was just a fan. Around 13 years old I remember hearing my neighbour (who is now a very successful Producer DJ) playing his guitar from outside his house. He was playing songs he'd made up himself & I was unbelievably impressed. I instantly wanted to do the same & my dad already had an old acoustic guitar & it started from there. I remember my friends and I discovering computer software like "reason 1.0" & "cool edit pro" a few years later which enabled us to be able to record our songs & we were mind blown. It didn't take long for us to realise that we didn't need to rely on each other to have band practice to make songs now, as we could use this software to record & produce our own music.
What do you like most about electronic music?
I'm not sure how I even feel about the term electronic music. Electronics have been involved in the process of making music decades before we were even born. Maybe its because I was involved in "electronic music" before it was even called that, I dunno. But either way I think being able to have the tools & freedom to write professional standard music anywhere in the world with limited tools is a dream come true for any professional or upcoming musician.
How did you get started at Firepower Records?
Its a long story but I've known Datsik & Sharra for years. They actually convinced me to release music with this project. I have been writing this kind weird mash of hip hop/dance/rnb/soul kind of music since I was about 15 years old, but I had never intended to take it down the artist route in my head it was always for others singers/rappers projects or my own pleasure. But I'm starting to see it as a cool hybrid between the 2 things.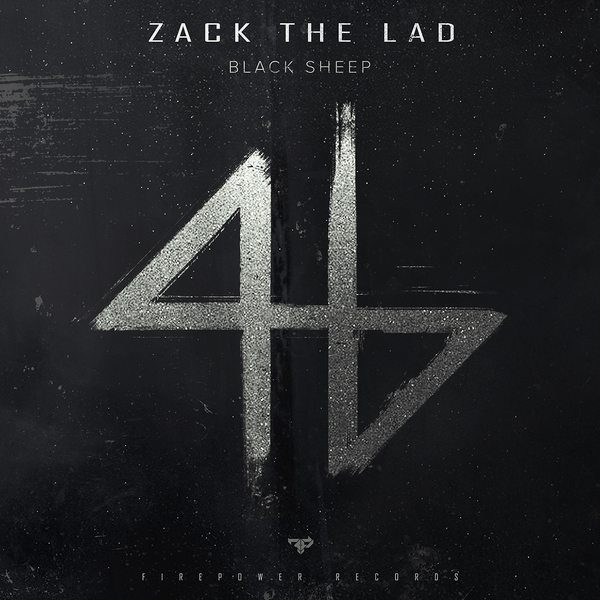 You are releasing the "Black Sheep EP" on January 29th, do you have a favorite track from it?
They're all actually a couple of years old now so at one point or another they've all been my favourite. But if I had to choose right now it'd be "I Want It". Theres something about that track that I can listen to at any time of any day.
What do you like most about playing a live show?
It depends on what type of show it is really. My favourite size shows are 500-1000 capacity venues you get a nice mix of being in a decent sized venue, but you're close enough to be able to enjoy the music WITH the crowd. Big festival slots and stuff are definitely cool too, but honestly anything bigger than around 3,000 people becomes a lot less intimate and feels like more some kind of triumph than an experience where you connect with people musically. Either way tho playing something unreleased live for the first time & it being received well might be the best quick rush you can get in the music industry
What keeps you motivated as an artist?
Other music, life, weed, family. All the cliche stuff basically
Who are some artists that you like?
Sh?m, Parkinson White, Raleigh Ritchie, DIVERSA, Banks, Oshi, Gallant, ASA & Sorrow, Jack Garratt, Koda I could go on for days. So many talented people about right now…
What can we expect to see from you in the future?
More music than you can shake a stick at 🙂
---
Follow Zack the Lad on Social Media: