Tyson O'Brien, better known as Generik, is a DJ from Australia who is currently saying goodbye to his homeland and is moving to America! After being pulled from backroom parties by Calvin Harris after playing Stereosonic in 2013, Generik has not stopped on his journey to stardom. His accomplishments range from having the #1 album on Australian iTunes, to playing Hard Summer 2015 and finding himself spinning at Hakkassan and Omnia in Las Vegas. I sat down to chat with Generik about his beginnings, and future in the EDM scene!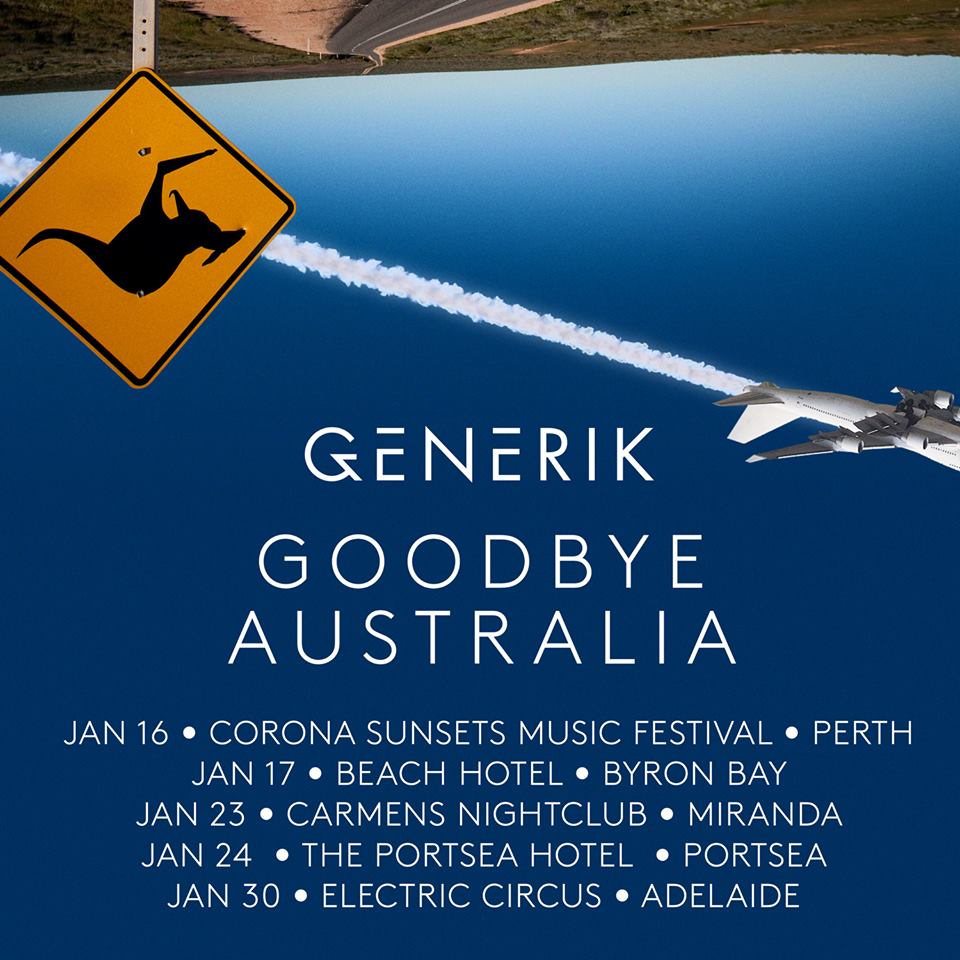 ---
How did you come up with the name Generik?
My mum actually came up with it! I asked her what my DJ name should be and she said nothing too generic! I found that funny swapped a letter and hey presto! Thanks mum!
How did you get your start?
I started playing indie disco at this club called onesixeone! Local bands like Cut Copy & The Midnight Juggernauts used to play here a lot! From there ONELOVE found me and transformed into what I am today 🙂
What has made you most successful as an artist?
I don't think I'm successful, not yet at least! I've got too much I want to accomplish before I'd even contemplate being successful!
What show in the past 6 months has been your favorite and why?
I'd have to say playing Omnia Las Vegas on Halloween. The place was packed, the crowd really vibed to my music and that club is insanely cool!
What do you do before you perform a live show?
I usually just relax and surf the internet!
What's the best thing you've ever seen happen at one of your shows?
When you get three people standing on each other's shoulders it's a pretty awesome feeling!
Who are some artists you have enjoyed playing live with?
Calvin Harris, Duke Dumont, Busy P, DJ Snake, Diplo, Burns; everyone I've ever played with has been awesome!
What is the most inspiring thing to you as an artist?  
I like creativity! Someone who does something that no one else is producing is awesome!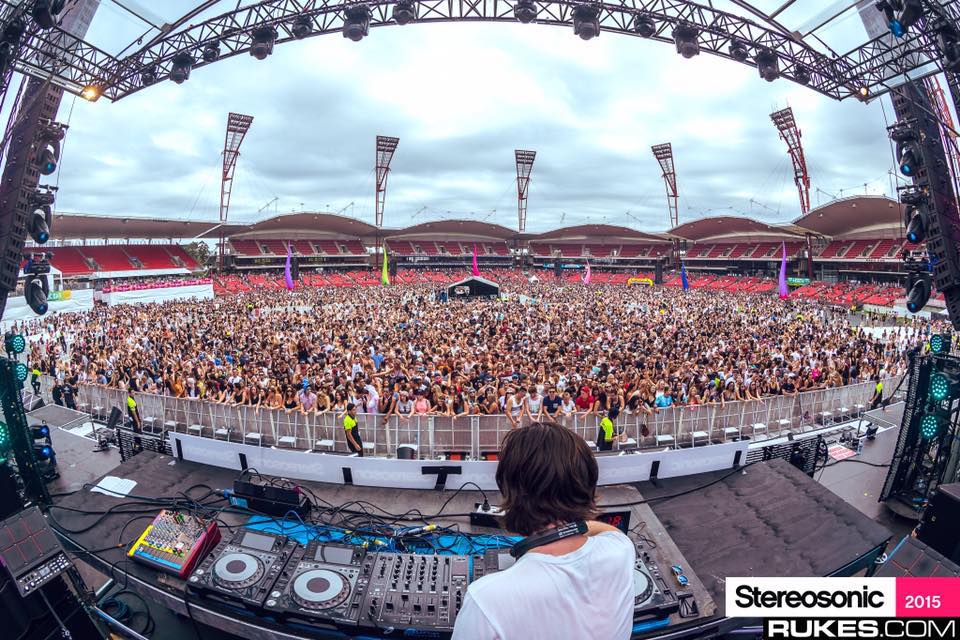 What do you want people to get from your music?
A smile!
How do you keep your sound unique?
I just make music I like and hope for the best!
What can we expect to see from you in the near future?
I've finished 3 singles and working on a bunch of new remixes and a lot of shows in Las Vegas!
---
Follow Generik on Social Media: