After an amazing set bringing in the New Year at Infinity NYE 2016 in San Diego, Michael Woods is once again bringing his Out of Office styled progressive house to Avalon Hollywood tonight. He will be accompanied by David Stevens and DJ Ideal. Michael Woods is well known in the electronic music community for his debut single "Warrior" released back in 2000. His most recent track "Changed The Way You Kiss Me" which features U.K. rapper Example was also a smash hit. Both of these tracks charted in the top 20 in the UK, where Michael is originally from.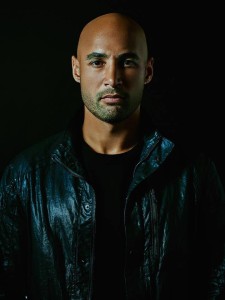 Michael Woods also has an array of remixes that get the crowd going. In 2008, he launched his own record label, Diffused Music, which has enabled him to have immense freedom and control over how he produces his music. This also has allowed for him to become an established force to be reckoned with. Michael is a very humble DJ, and he is fully involved with his crowds of fans. He prides himself  by showing appreciation to the die-hard fans that come out to his shows. You can find him always giving away his personal #TEAMWOODS merchandise, such as T shirts, sunglasses and hats during the sets he plays. One of my personal favorites is "In Your Arms" featuring vocalist Lauren Dyson.
I hope to see you tonight at Avalon! If you haven't purchased tickets you can do so by clicking HERE!