Living on the East Coast, when most of the best festivals take place on the West Coast, I kind of feel left out over here.  However, when I found out that one of the rave traditions from the West Coast was coming to my side of the country, I definitely had to be part of it.  The tradition I'm talking about is Disney Raver Day.  Magic in the Making has been responsible for holding the bi-annual Raver Day at Disneyland for the last thirteen years since 2002.  The very first Summer Raver Day here at Walt Disney World was in May of this year.  Be sure to check out Dase's experience on the summer edition of our Raver Day.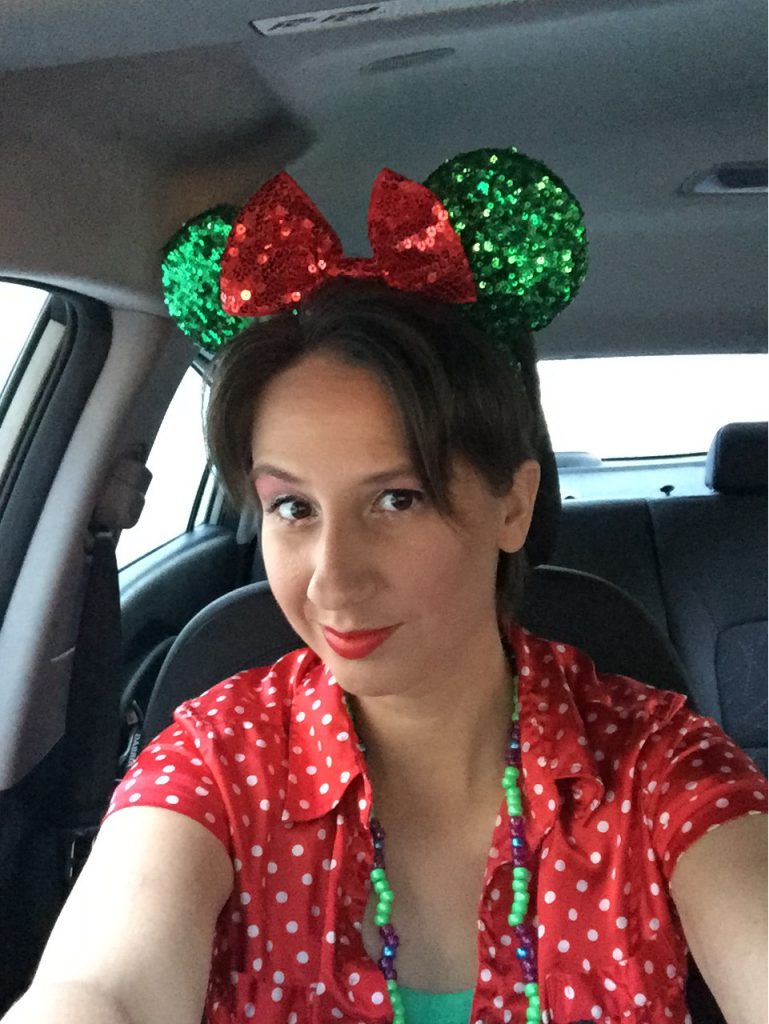 Now with the holidays in full swing at Disney, Magic Kingdom is already extremely hectic.  I began the morning with butterflies in my stomach and an extreme sense of excitement.   After meeting up with Dase at my place, we both hopped in my car and make our way to the Magic Kingdom.  The Raver Day festivities didn't start till about noon with the first meeting at the castle.  Dase and I started the morning bright and early at 8:00 am by watching the Magic Kingdom Welcome Show.  Then the fun began after that.  First thing in the morning, we got all the big things out of the way, plus what morning isn't complete without Starbucks.  Morning caffeine is a must when you are going to be at the parks for a full day, from 8:00am to midnight.  After making our rounds at all of the must ride rides, we started meeting up with those we met at the previous Raver Day.
Since we were already at the Main Street USA hub in front of the Castle, we decided to watch the first Move It, Shake It, Dance and Play It Street Party.  Someone I met through Disney, messaged me and told me he was performing in the Parade and requested we stop by.  So come to find out the main character I want to see is in the same area my friend is performing.  We had so much fun, and so many of the performers are fellow ravers and loved that we all there.  It was a great feeling to see all of them.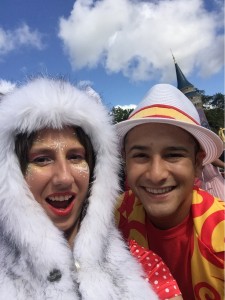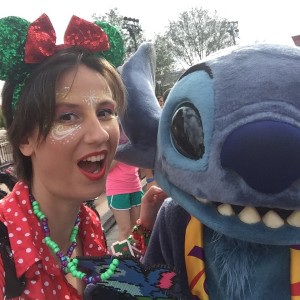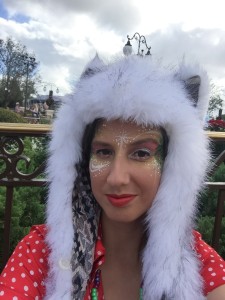 After just chilling for a little bit after the parade, the first meet up soon arrives.  Some familiar faces arrive as well as some new ones.  Now for anyone that works at Disney or knows anyone that works at Disney, our blackout dates at Magic Kingdom during Christmas for Guest Passes can get crazy.  There more than likely would have had a bigger turnout if we didn't have the blackout dates, but for the situation at hand we had an amazing turnout.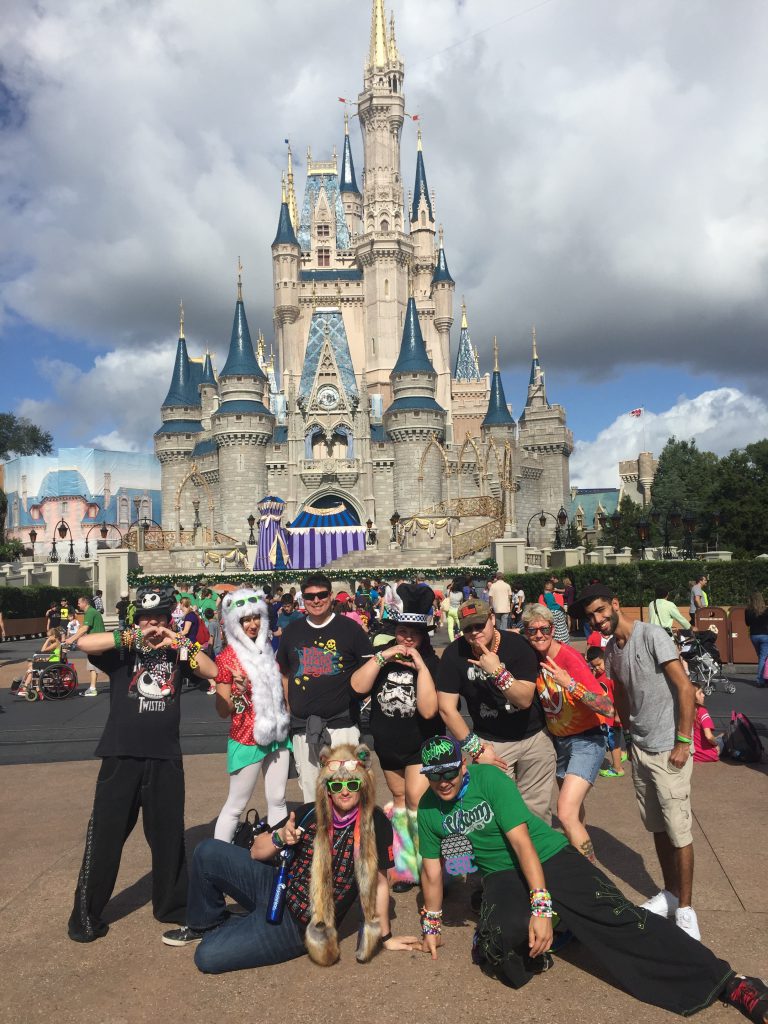 The first ride meetup was Space Mountain.  Due to the long wait time (80 minutes!!), we decided to go to Tomorrowland Speedway or Autotopia (for those familiar with Disneyland). Unfortunately we couldn't really race, but it was still fun. Our next castle meet up, a few new faces showed up.  New connections made, kandi shared amongst new friends and old friends.  And then we were on to the next meet up, the one and only Haunted Mansion which is a personal favorite of mine.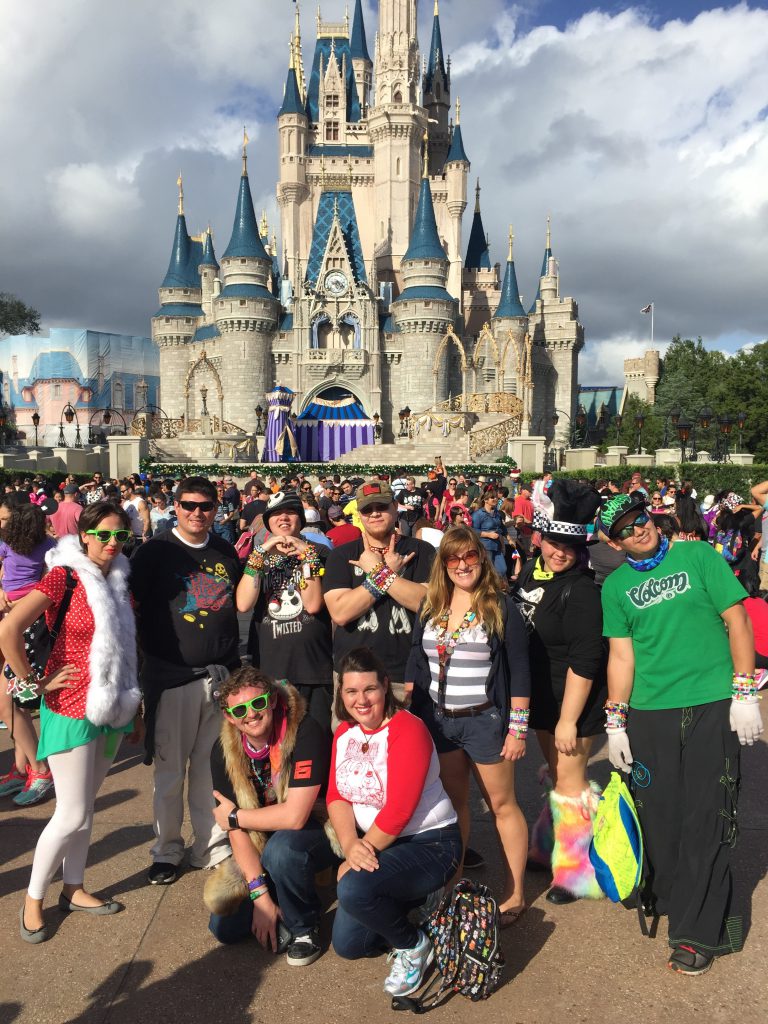 Haunted Mansion started out hectic, especially since they were posting a long wait.  After talking to some coworkers, they helped us out and took us through.  Once we were waiting for the doors to open, we came to find out that we were awarded with our own portrait gallery.  This was an unexpected surprise, and I just want to personally thank all my friends at Haunted Mansion for this surprise.  As we walked up to where our Doom Buggies await, we each decide who we are sitting with.  Dase and I decided to sit together and that was a lot of fun.  He got to learn a little bit about the Mansion during this tour.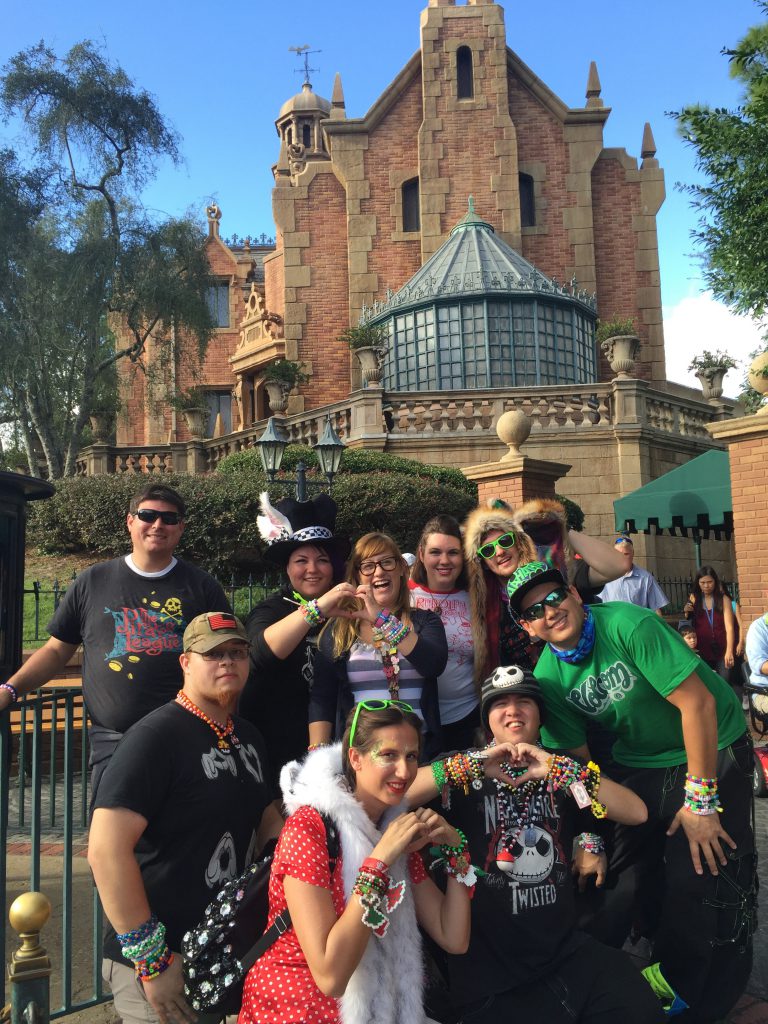 After our time at the Haunted Mansion, our group all decided that lunch was in need, I knew most of us were starving and decided to eat at Cosmic Rays in Tomorrowland.  On the way to Cosmic Rays, I decided to stop and get some pictures with my Husky Spirithood at Cinderella's Wishing Well.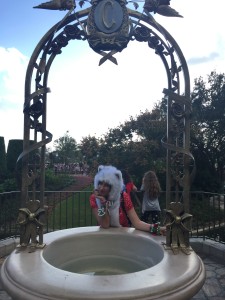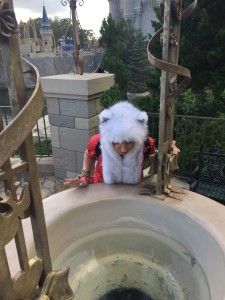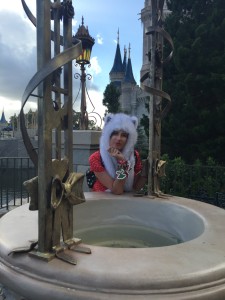 Once we were finished eating, we walked back over to the Castle for our next meet up.  Some new faces arrived and we were able to take our picture.  Now this picture was one of my favorites.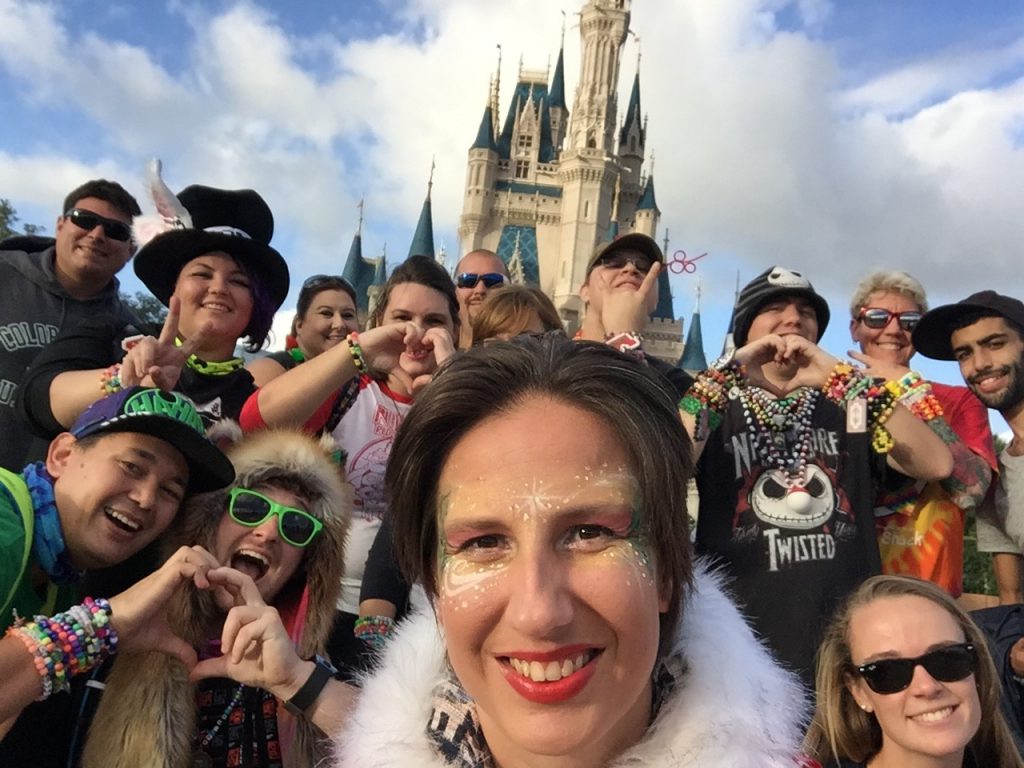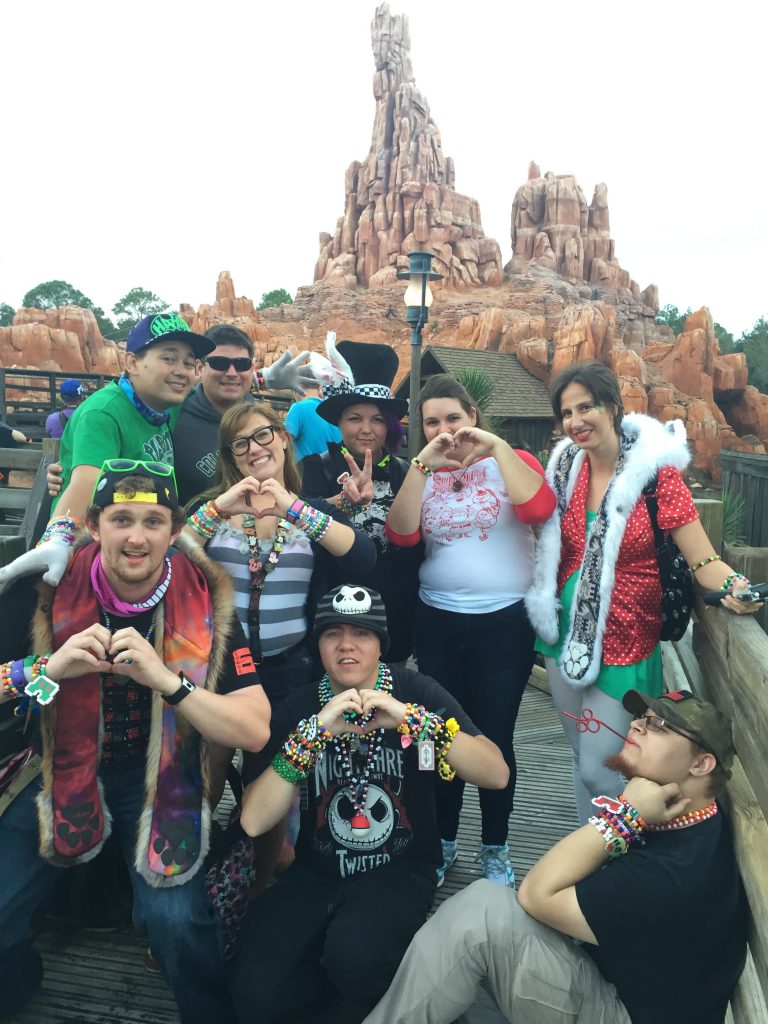 Big Thunder Mountain Railroad was our next adventure. After this meet up, we rode a few different other rides, to include Seven Dwarfs Mine Train.  For those that don't know Seven Dwarfs is our newest ride here at Disney World, which came with the new Fantasyland expansion.  The fireworks were amazing and a great way to end the night.  With both new and old friends, ending the night by watching the Good Night Kiss was the best way to end the night.  The Winter edition of Walt Disney World Raver Day was one for the books.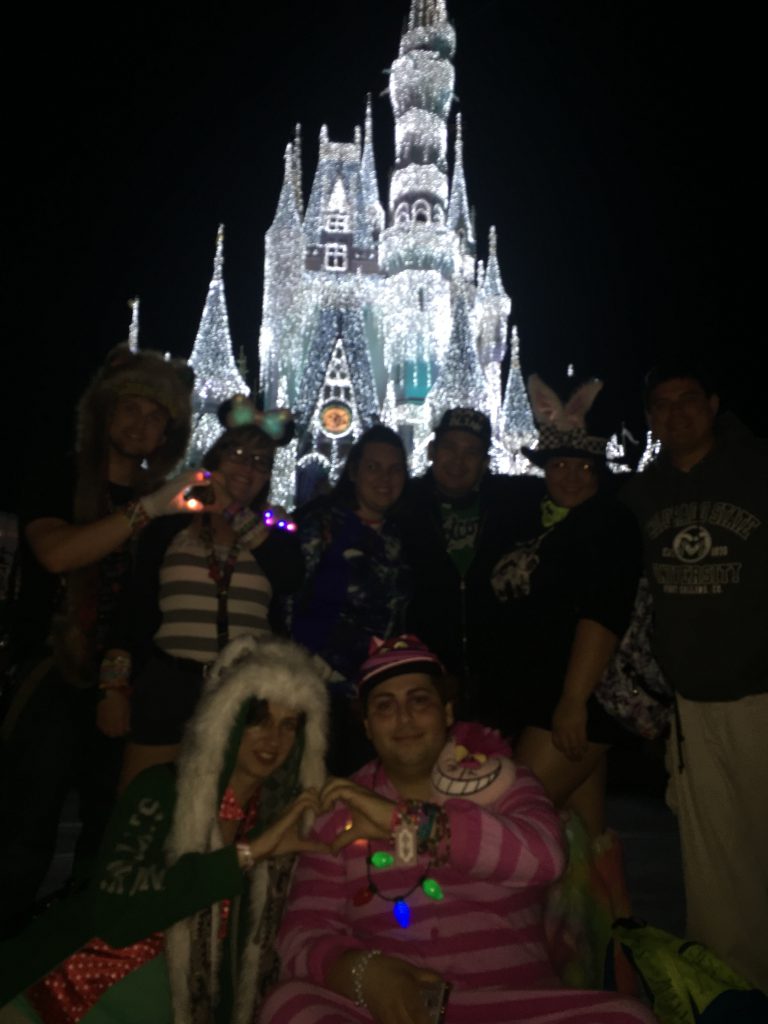 Shortly after Raver Day ended, I contacted Vince, who coordinates Raver Day for Magic in the Making regarding plans for next year.  One thing I can say is I'm extremely excited to announce that I will be the East Coast contact for Magic in the Making: Walt Disney World Raver Days.  Great things are in the works for next year and I can't wait to see all of your beautiful faces for the Summer edition of WDW Raver Day on Sunday, May 22, 2016.  In the words of my favorite mouse, "See Ya Real Soon!"