Back on October 7th, SnowGlobe released the lineup for this year's festival. If there was any doubt that the lineup would not be amazing SnowGlobe squashed it. Each year the festival continues to bring in world renowned talent with a variety of different DJs and artists that cover all genres. As if the lineup could not get any better promoters teased attendees via social media that even more artists would be added. In mid-November Run The Jewels, G-Eazy, Bob Moses, Louis The Child, Rob Garza, Louis Futon, Lafa Taylor, and DJ Will Clarke were announced to complete the full SnowGlobe 2015 lineup.
Are you getting ready for the winter wonderland at SnowGlobe 2015? Well look no further than here for a playlist full of some great tracks to get you into the spirit of the season!
SnowGlobe 2015 Official Lineup: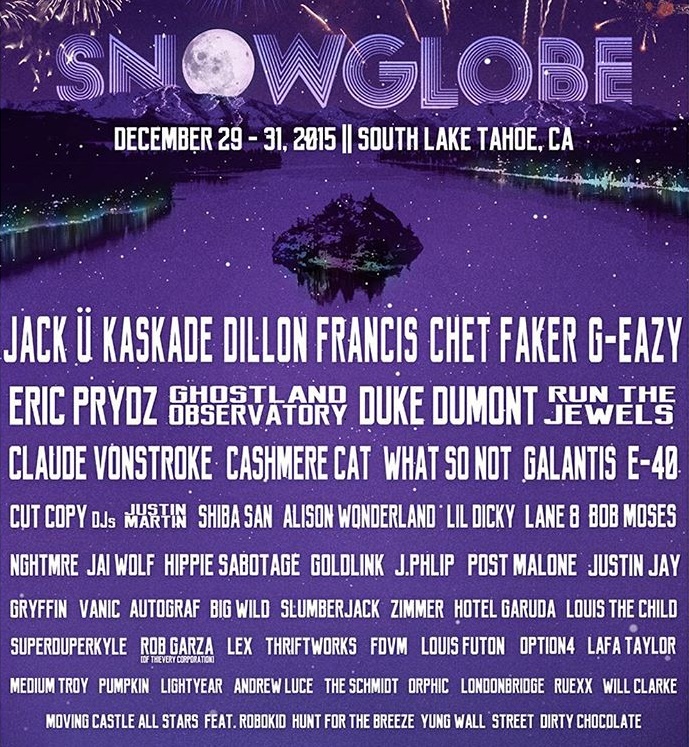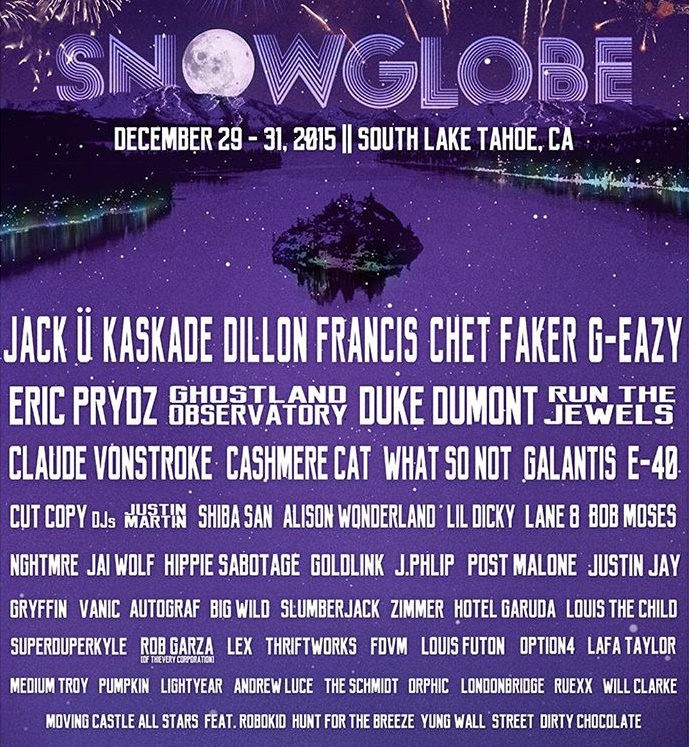 If you want your New Year to be filled with amazing music, beautiful scenery, and amazing vibes do not miss out on an event like this. It truly is a once in a lifetime experience. Unless you decide to attend each year which is becoming a trend for me, my older brother, and the SnowGlobe family I met last year.