No one ever said that following your passion was easy. 24-year-old Tommy Maverick's first show was at San Diego's EDM club, Somewhere Loud on July 4, 2014. The stage was set for great show…that never played. That's right. Tommy Maverick's first moment of truth was riddled with technical difficulties, leaving all 25 personal supporters that he brought with him disappointed and leaving him so embarrassed that he nearly vowed to never play again. Ever. His second chance soon after left him with…more technical difficulties and an empty dance floor. Unbelievable.
It seems like Tommy Maverick has been fighting demons since the very beginning. He started creating music as a high school student consumed with shyness and depression. When the time came to create a name for himself as music producer and musician, he realized he wanted a name that overcame how weak and unimportant he saw himself. Born Thomas Wilkes, he started off by switching out Thomas for Tommy. "I tried to kind of make an alter-ego with my producer name…a character I could be when I needed to be a little more than who I was," he explained.
Check out EDMID Guest Mix 008 by Tommy Maverick!
The second half of his name came by flipping the W in Wilkes to an M. The word "Maverick" came to mind when he watched political debates that used "Maverick"  as a way to describe being different than everyone else. "I wanted to be different than all other musicians and make unique music that would have an impact on the world. By the end of high school, everyone was calling me Mr. Maverick," he said.
Ever the warrior and true to his namesake, Tommy Maverick powered through that fateful second set at Somewhere Loud.  He remembered why he was there in the first place. "A lot of musical genres aren't about having fun. EDM makes people dance and have fun." Tommy Maverick then played an epic dynamic set. Although people were only able to catch the last 15 minutes of his set, Tommy Maverick had exactly what he needed – the confidence to propel forward.
Equipped with a very unique ability to relate to just about everyone he meets, kindness, and a willingness to work hard, Tommy Maverick started flying through the ranks. He accomplished every goal he set for himself performance wise and became increasingly active on social media. Tommy Maverick was quickly being recognized as both top DJ and top promoter at Somewhere Loud. People were starting to tell – Tommy Maverick had found his passion.
After rocking high-energy sets on the coveted Somewhere Loud mainstage, Tommy Maverick decided to return to his roots as a humanitarian educated in social justice and peace. His participation in activities geared toward spreading awareness of issues like human trafficking, world hunger, poverty, and totalitarianism to high school students from Oceanside all the way down to Tijuana led to his creation of Sunday shows aimed specifically for high school age students. "The high school shows mean so much to me because they represent something very similar to my social justice work, just music-related and more fun. If you don't have people a safe place to listen to good music, then they'll get into it the wrong way and get into trouble," Tommy Maverick explained.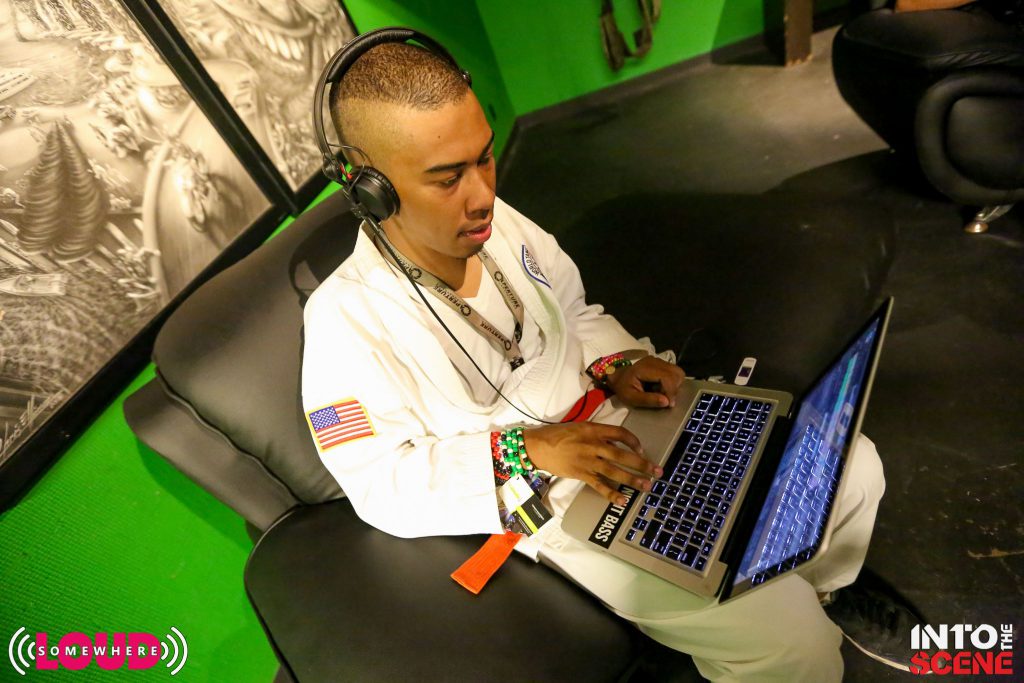 People seemed to really dig the idea…his first high school show, aptly named Summer School, filled the house with over 600 attendees.
Realizing he had a chance to do something life changing for younger listeners, Tommy Maverick started adding a focus to his shows. "I have friends at my high school events trading Kandi and teaching PLUR," Tommy Maverick explains. "These kids are so excited to feel accepted and part of something bigger than themselves. They need to know what EDM is all about and they need to understand how to be safe. I like having that responsibility. That way, down the road when you hear about an injury or death at a big festival, you'll know they didn't come from a Tommy Maverick show."
Scoring show success helped him complete his next goal: dropping the official album he's been working on since he first started producing music. Tommy Maverick's first album, Mankind, is a compilation of different genres including progressive house, melodic dubstep, euphoric trap and gathers inspiration from a childhood full of Dance Dance Revolution, Final Fantasy, and his sincere passion for dance music. His early roots come from punk and rocks influences as well as romantic era classical music, movie soundtracks, and composers Hans Zimmer, Nobuo Uematsu (Final Fantasy series), and Bear McCreary (Battlestar Galactica), all of which can be heard in Mankind.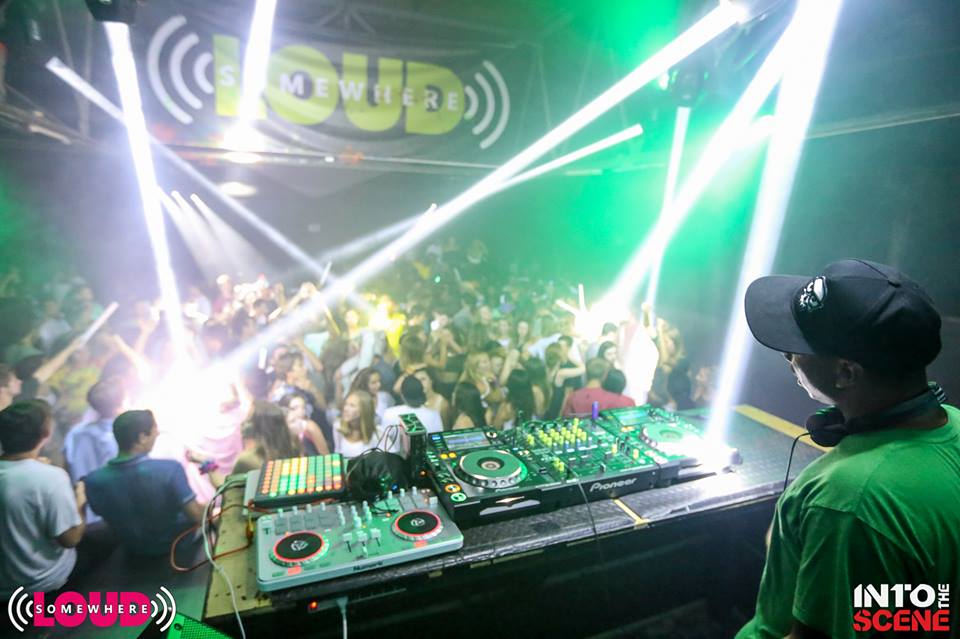 Tommy Maverick hopes to foster a deeper connection for all of his listeners. He fashioned his masterpiece to reflect that of The Voyager Golden Records, phonograph records launched with the Voyager spacecraft in 1977. The Golden Records contain sounds selected to portray the diversity of life on Earth and was intended for any future human or intelligent alien.
"I wanted to make the album mostly as an artistic project, something that would just make people think and reflect on our ability to change the course of humanity in a positive way." Tommy Maverick says, reflecting on his creative undertaking. "I realized how incredibly unique the human hand can be. It has the ability to both destroy AND heal. The human fist on the album cover is meant to reflect just that – the power and mastery human potential represents and our universal connectedness." The range of talent on his album songs reflects this as well. "Every song is human expression and emotion. I wanted to tell humanity's story without words. I wanted to tell it with one of the most universal and powerful tools we have: music."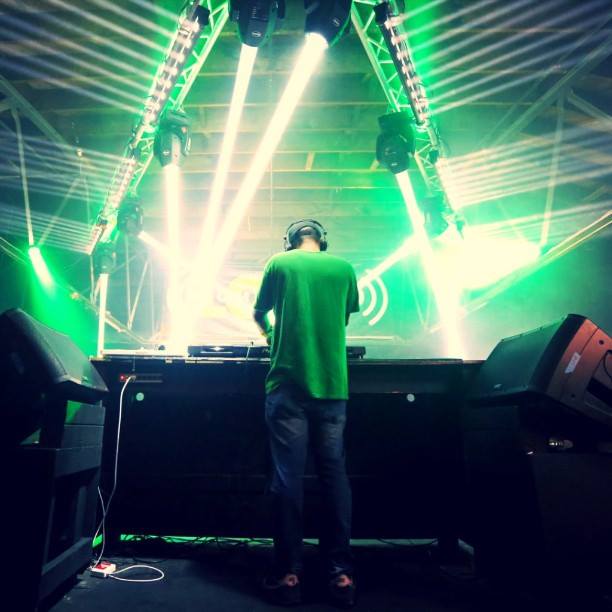 Tommy Maverick strives to inspire an understanding and proper utilization of every listener's power with the inherent understanding that EDM has a purpose. "Music expresses viewpoints that aren't standard and allows for people to be heard," he explains. "I want to change the world. I want to make an impact on it. I believe I can do that through music because it can be the biggest source of change. Music makes people feel."
True to his pursuit of music expansion, Tommy Maverick now teaches weekly DJ and production lessons. His next major goal is to play at an Insomniac Festival and won't rest until he does.
Tommy Maverick's journey is quite the inspirational one, as representative of the growth of man himself. He's a testament to the power of working through adversity and believing that anything is possible. Trial, tribulation, raw emotion, hope, triumph.
Mankind.
---
Follow Tommy Maverick on Social Media: