Now that we've reached the final month of the year, there is a heavy handful of stacked festivals coming to California in a mere 30 days. With the 3-day festivals, Snowglobe hosted at Lake Tahoe and LED's OMFG NYE in San Diego, I'm expecting to see some of my fellow California folks to be split between Nor Cal and So Cal towards the end of the month. Admittedly, both events have solid lineups for the three days; Snowglobe sporting a very wide range of sounds, and LED rocking a promising Bass-lineup that'll fill the floor with dancing feet and smiling faces.
All that being said, on the big day itself, New Year's Eve, I won't be found down in SD nor up in Tahoe — I'm headed eastbound to the NOS Events Center for Insomniac's Countdown 2015. Here, 2015 will come to a close at the whim of Insomniac's iconic stage production, guided by a lineup which could essentially span EDC's epic Cosmic Meadow, Kinetic Field, and Basspod stages. 2016 will be coming in strong at Countdown 2015 with some incredibly powerful back to back sets, a few of which I unfortunately missed at EDC this year. Without further ado, here are my top 5 most anticipated sets of this New Year's Eve festival.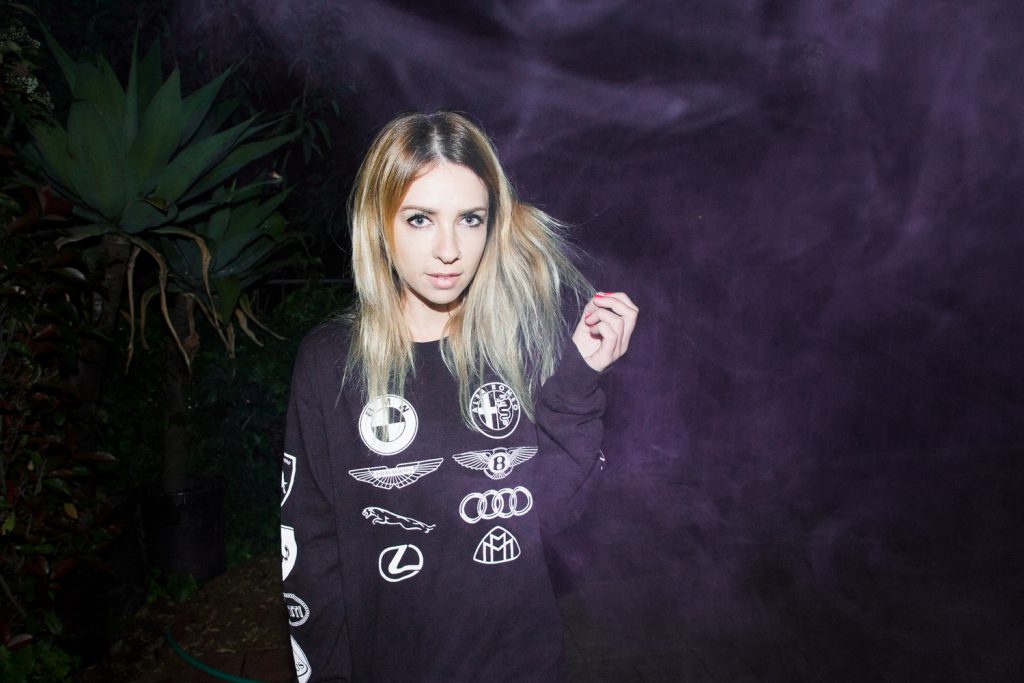 1) Alison Wonderland
Given that she is BAE, first and foremost on my list is Australian producer/DJ Alison Wonderland. She made her U.S. debut on the west coast at Coachella earlier this year, kicking off a tour that stretched all the way to the New England east. After having major success from selling out shows in her homeland of Australia and dropping a phenomenally unique album, "Run," Alison continued to rock big stages such as EDC's Cosmic Meadow and HARD's Haunted Mansion stage at Day of the Dead this year. If you haven't seen her perform yet, I cannot recommend this set highly enough; her performances contain an energetic and captivatingly fun mixture of original gems and good-vibes dance music. Her wide ranging musical taste is harnessed into a set that is sure to make you smile, because this woman absolutely knows what she's doing behind her CDJ's.
She first lit up my musical radar on the cusp of 2013/14 when I first heard "Cold," and "I Want U," both of which would be released on her first EP, "Calm Down," containing a sound that was new and completely intriguing to me. The momentum didn't stop there, as she was soon featured on Diplo & Friends to do a mix which I still hold dear to my ears. Part of what solidifies her versatility as an artist are her collaborations, having worked with other musical wonders like Djemba Djemba, Lido, Awe, GANZ, and many more. It's no question why her music has made it to the top of charts; she reps Aussie-bass with the power and passion of other Aussie greats like Flume, What So Not and Branchez. So, please do yourself a favor and fly by Alison's set for an experience of true greatness this New Year's Eve.
2) Cookie Monsta b2b Funtcase
At this point, this heavy-hitting duo is practically synonymous with the concept of filthy bass. They've frequented festivals such as Wobbleland and EDC, bringing a sound that I've still never witnessed live before! Countless lineups have included them with the likes of Downlink, Getter, Datsik — dudes who were pretty much made for the Basspod. Cookie Monsta's remixes of Flux Pavilion, Zomboy and even Doctor P will convince you that it's totally OK for your face to melt off sometimes.
UK's Funtcase, coming from a drummer's background, has been showing the nation just how in-tuned he is to the percussive elements of bass music. I couldn't stop hearing about his EDC Orlando set, which can now be streamed on soundcloud, and after which I'm all the more excited to see him play at this end of the year event. The two have been working together for at least a couple of years now, and their familiarity with each other even dips into tracks coming out of the studio. Despite rocking a couple of the funniest big names in dubstep, these two will provide a full-force set that shows off their true prowess.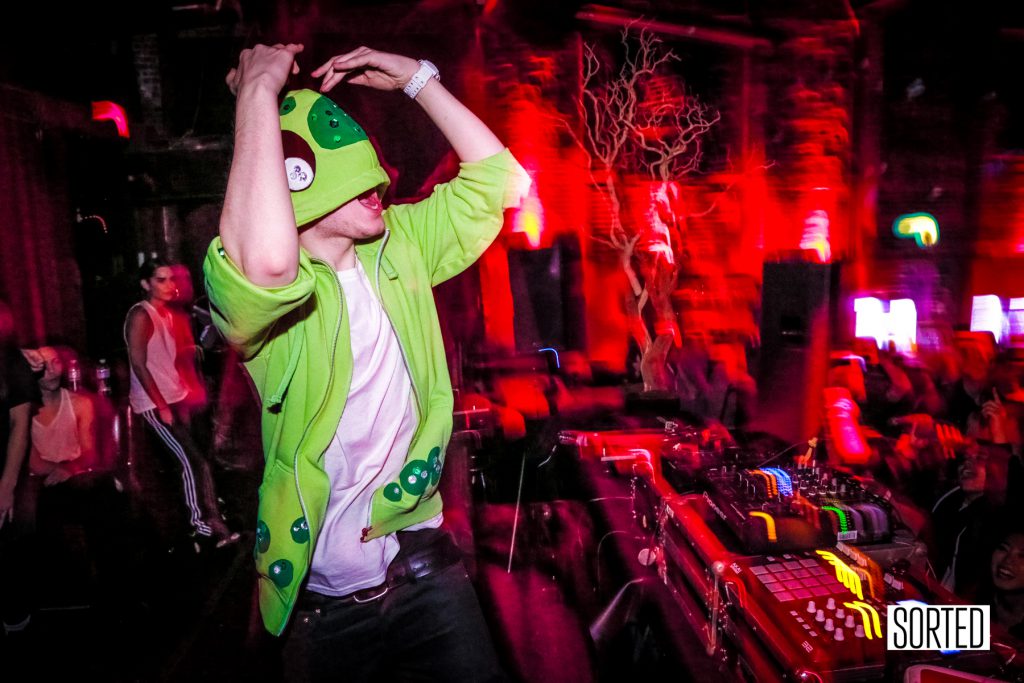 3) Trippy Turtle
Since this Norwegian dude has definitely been busy in the year of 2015, I see no better way to continue paying him homage than to join for his set at this year's Countdown. He is familiar to the New Year's Eve setting, making a profound impression on attendees of last year's LED New Year's celebration in San Diego. On the real, I've seen this man perform at least 10 times this year, if you include his acts as Lido. He's played at venues which ranged from a Jersey Club thrill ride at Avalon in Hollywood(Trippy Turtle set) to the intimate setting at the Echo in Hollywood(Lido set) to CRSSD Festival in San Diego(he had a Lido set AND a Trippy Turtle set) in March, to the Sahara at Coachella(Trippy Turtle set) to my school's Jazz Reggae Festival(Lido set) in the late spring, the list goes on . . .
Let's move on to why Trippy Turtle is so great: his persona onstage matches his music exactly, carrying fun Jersey Club beats with some soulful R&B flairs. Many of his tracks released as Trippy Turtle prove that his sample game is strong, some trademark lyrics like his samples of Drake and O.T. Genasis in my favorite of his, "FoFo"(there's also a sample used in the melody you might recognize);he samples Chingy's "pullin' me back" in his bumping track, "Wet"; he even uses T-Pain's "I'm Sprung" in Trippy's song by the same name. He knows just how to switch up the elements in his songs for a dynamic flow that'll have you stepping every time the bass kicks hit and smiling every time those bed squeaks drop in. Though his sets are mostly Jersey Club, look out for those precious moments where he takes the crowd in to run the trap for a few.
4) Eptic b2b Habstrakt
Eptic b2b Habstrakt is well overdue for me, and I still am most heartbroken over getting into EDC just minutes too late to see them on Sunday(but I did get there right in time for BAE). Reigning from Europe, Eptic is really young and already signed on Never Say Die records. I first heard of him through a close friend after having remixed "8 Bit Superhero" by legends, Datsik and Excision, but his continued association with Never Say Die is what really kept me hooked. His tracks "Deathly VIP" and "Gutter" came out on the Never Say Die Vol. 2 album when he had barely turned 20. Now he's leading just under 100k followers on Soundcloud, and his sound has consistently been innovative like that of his label-mate, MUST DIE!, with whom he's been known to join forces. His genius mixing skills were apparent in his Outbreak Promo Mix, and his style is fully complemented by the likes of Habstrakt.
Habstrakt has of course collaborated with Eptic several times, but he's also worked with the likes of Megalodon and SKisM. He has a particularly funky take on bass music production, like in his track "Get Funky," also released on the Never Say Die Vol. 2 album. His two big remixes of Skrillex's "Dirty Vibe" and MUST DIE!'s "Hellcat" have over 2 million plays, combined, and reveal what type of high energy set he is capable of delivering. If you need further convincing, check out some of their Never Say Die mixes and you'll quickly understand that when it comes to rhythm and bass, these guys just get it.
5) Minnesota b2b G Jones
Lots of good back to back stuff going on here, my friends, and I mean LOTS. Hailing from up the coast of California a bit, Santa Cruz and Berkeley are the hometowns of G Jones and Minnesota. These two are so incredibly innovative with their production that it's scary, and their compatibility as DJ's is solid. G Jones has pushed out a couple of EPs that made so much noise in my music lover groups. His specialty is captivating you with a rhythmic melody and then throwing in a wicked bass-line like in his track, "Mind," or even vice versa as in "Apollo". His creativity knows no bounds, as you can tell by listening to his track "krabby patty secret formula," and you can expect him to throw down plenty of crazy snare patterns at this performance.
Minnesota has played on the same bill as G Jones many times in the past, and I've seen G Jones open up to a righteously melodic dubstep set by Minnesota at Avalon in Hollywood. They were back to back partners at Wobbleland this year, which must have been exhilarating, given that they were playing together so close to home. They worked together on "Thunderdome," a trap banger that builds up with horns which seem to fly in from the clouds, and then unleashes a powerful electric frenzy. This cutting-edge team is going to light up the show on so many levels, and you'll be sure to see some people head-bobbing, some entranced by the melodies they hear, and others fiercely raging their entire selves. Minnesota and G Jones are going to bring a surreal wave to the start of the new year.