Ranzh is a Canadian DJ who is on the rise, while he may not be a household name quite yet, he has begun to grab massive support on his electro/big room house sound. Hot off his release "Future" on FMLY/Universal Records on November 27th, if you already love big room you'll definitely love this track. We sat down and had a chat with Ranzh about the release of his latest track and more!
Are you excited about your upcoming release of "Future" on November 27th?
Yes I am very excited for my upcoming release. I put a lot of heart and soul into this one. I hope the listeners enjoy it
I can already tell that "Future" is going to be a massive track, how much time did you spend producing it?
I'd say it took me around 5 days to produce. It wasn't 5 days consecutively, but I think that's the total time it took.
https://soundcloud.com/ranzhofficial/ranzhfuture
What has been your favourite show to play most recently?
There's a small club in Edmonton called Twist. Always has a good crowd and a good vibe. Good times playing there.
What was your inspiration to become a DJ?
The single most biggest inspiration for me to become a DJ is music itself. There's a feeling inside me that wants to create and manipulate music. I don't really know how else to explain it.
The Canadian EDM Scene has produced many great DJs, do you feel the community in Canada is different than the US?
I feel overall the EDM scenes are similar. DJs want to produce, and play music at shows. Music lovers want to attend shows for the music. That's the simple way to look at it.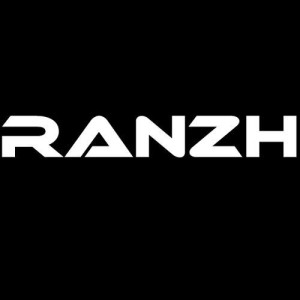 If you could listen to three artists for the rest of your life, who would it be and why?
Tiesto – I always find at least one element in each of his tracks to be fascinating.
Junkie Kid – Love the hard hitting bigroom/jungle terror combo!
Hardwell – The stereo width of his tracks are epic
What has made you grow most as an artist?
I think my growth as an artist just started. I will always continue to learn and create music. That is the key to growing as an artist.
Can you recommend any new music you are listening to?
I can't stop listening to the Hardwell edit of Scorpion by Quintino!
What are your favorite pizza toppings?
Pepperoni, mushrooms, cheese. Now I'm hungry.
---
Follow Ranzh on Social Media!