Chuck E. Cheese's. The place where my own personal, and quite peculiar, revolution started. The place where I would look back on and come to realize how much it impacted my life. The place where I was introduced to Dance Dance Revolution, and the place where I fell in love with electronic music.
It all sounds a bit strange, but within the past year or so, I began questioning why electronic dance music, out of all the countless types of music created, has captured my heart and soul. And then one day it hit me, it has always had my heart and soul. Since I was about the age of 7, I had been hopping and jumping around to techno and hardstyle. There was the occasional trance, but the BPM was too low for my feet. My sister and I developed a bond over the video game, we would challenge each other on the 'expert' level, and when we'd catch our breath between songs, a crowd would be surrounding us. Not only were we working out and entertaining ourselves, but we were also entertaining others and being praised for an unusual skill.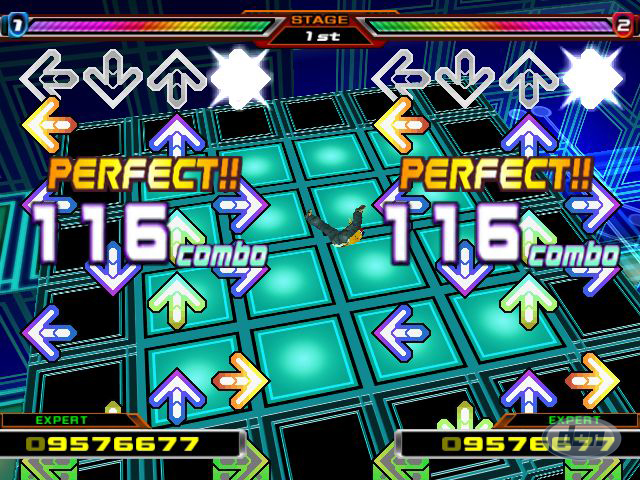 Eventually, our parents bought us the home version, and due to it being a flimsy mat that would end up sliding around the floor, we taped it to the tile, beneath the carpet, ensuring security so we could keep up with the highest levels and highest BPM. As my sister and I grew up, we found a special connection within the electronic music community, our childhood playtime escalated into forming our lifestyles as adults. When I go to shows now I occasionally catch myself stomping the ground in similar ways the game would direct you with, and hearing the echoes of "Marvelous!" or "O.K." and even, "You can't get better than that!" I recently found an arcade that had DDR, and as I was scrolling through my song options, I saw it… one of my all-time favorite songs, As the Rush Comes by Gabriel & Dresden. In that moment, it was as though my brain exploded. The puzzle fit together, and it all made sense. As it turned out, I have heard some of my most beloved beats since before I consciously knew it existed.