Artist Dates Announced for Dreamstate 2015!
Insomniac has just announced on their Twitter which artists will be performing on which days of Dreamstate – their first all trance event.
Dreamstate 2015 is set to take place on November 27th and 28th of this year for the first time ever at the NOS Events Center in San Bernardino, CA.
For more posts related to the event including artist descriptions, visit here.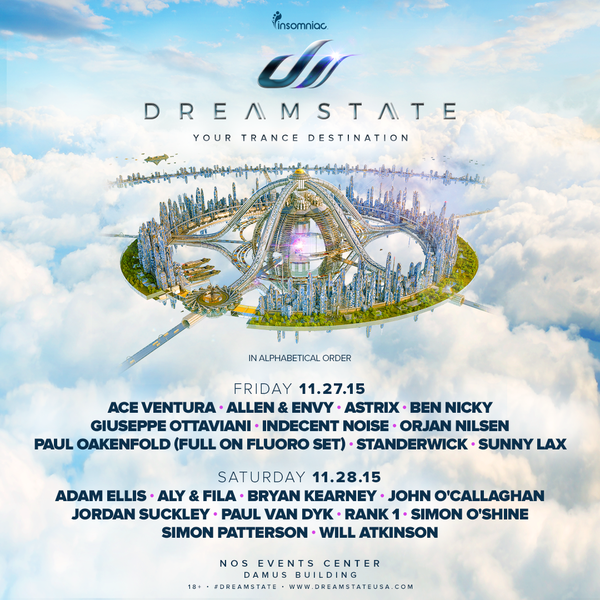 FRIDAY 11/27/15
Ace Ventura
Allen & Envy
Astrix
Ben Nicky
Guiseppe Ottaviani
Indecent Noise
Orjan Nilsen
Paul Oakenfold
Standerwick
Sunny Lax
SATURDAY 11/28/15
Adam Ellis
Aly & Fila
Bryan Kearney
John O'Callaghan
Jordan Suckley
Paul Van Dyk
Rank 1
Simon O'Shine
Simon Patterson
Will Atkinson
For additional information you can visit DreamstateUSA.com, Facebook, Twitter and Instagram.
Are you going to Dreamstate 2015? Tell us in the comments below who you are most excited to see!