Wearing many hats in the music industry from DJing and producing, to organizing events with Opulent Temple Collective (known for many events especially their annual sound stage at Burning Man), Syd Gris may be one of the most prominent figures in the electronic music scene of the San Francisco Bay Area. Beginning with charity benefit events at Spundae in 2001, Syd founded Opel Productions shortly thereafter, which intended to produce "parties with a purpose" – mixing dance music with social activism. Today, he continues at the helm of Opulent Temple, sits on the board of LovEvolution and works as a key event producer while consistently releasing awesome mixes, live sets and podcasts online. Oh, and he holds a doctorate in clinical psychology too, and works in a clinic with foster children in San Francisco. Working as one of the exclusive media partner's of Opel Productions' halloween Karnival of Mischief, Phantasm SF, I had a chance to interview this eclectic and interesting individual.
MLA: Was there a defining moment or particular event that made you certain this career was meant for you?
Syd Gris: I'd say there were 3 that all planted specific seeds of my creative vision that play out still today. My first clubbing experience with Spundae in 1998. My first proper 'intentional underground' party which was called Radiance in 2000, and of course, my first year at Burning Man in 2001.
MLA: Wearing more than one hat in the industry, is it difficult to switch between the mindsets of performing, making music and producing events? Or do the two sort of blend together with events you're involved with?
SG: I'm a quintessential Gemini so wearing different hats is natural and keeps me from getting bored. It's the integration of day job and night job that is the biggest challenge, but I've been able to make it work for almost 14 years now so have lots of practice.
MLA: Where did it all begin for you – what was the first event you were involved in and what was the first produced on your own?
SG: First party I ever threw was a benefit I organized with Spundae, for a non-profit group home I worked for at the time w teens in March 2001. The first stand alone Opel party was the next year.
MLA: Many people use the word "Indescribable" to describe Burning Man when trying to explain their experience to non-Burners. From your experience – how would you explain it?
SG: Burning Man is definitely a big and dynamic confluence of beauty, ego, sprit, waste, excess, art, community, music and yes definitely some capitalism. That's a loaded question to this fluidly jaded Burner so I'll just leave it at that.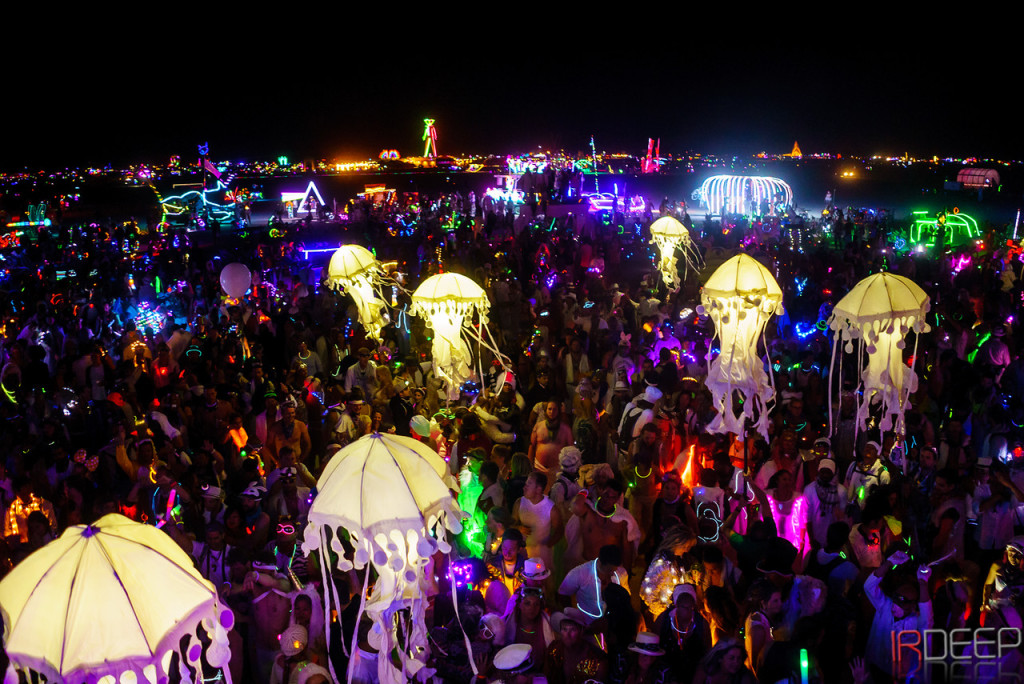 MLA: How did you get involved with Opulent Temple and how did the organization come to be?
SG: I co-founded Opulent Temple in 2003 with an artist/fabricator friend, who also had a vision to make our own variation of a sound camp at Burning Man with all that comes with it visually, sonically, and collectively. It started in 2003 and remains a vibrant all volunteer group of awesome people that only exists through the hard work of the core team and support camp, and of course the wide support of the community as we're completely community funded through our events.
MLA: Do you have a favorite moment from your experiences with Opulent Temple at Burning Man?
SG: Tough one! Too many to name, we've created annual epic moments that live on inside me forever for all kinds of reasons. Overall, my favorite part is building something with my friends and then celebrating what we've built with thousands of other people.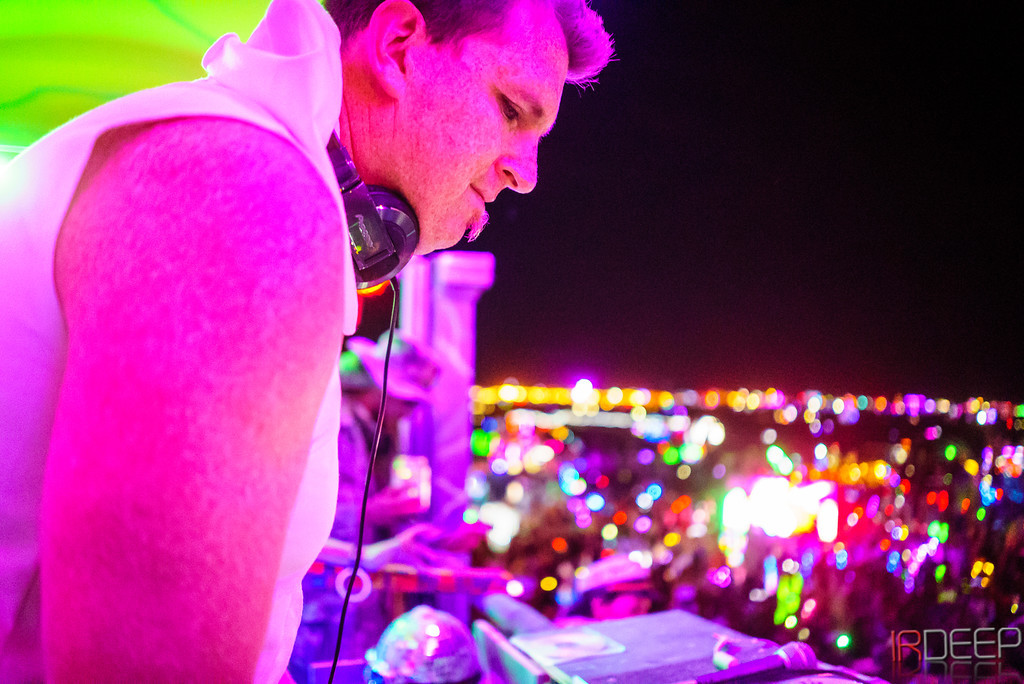 MLA: Can you name a few artists you'd love to book at your events?
SG: Working on Shiba San but so are a few other promoters, so stoked to finally get Croatia Squad who's been on my radar for a while. Working with Carl Cox is an honor. Would love to book Roger Waters.
MLA: Switching back to the music side, any upcoming releases you can tease us with -or any other projects you may have in the works?
SG: Trying to explore a festival, because we all know the West Coast needs more of those!
MLA: Are there any events or festivals that you haven't had a chance to play but would love to?
SG: Coachella cause it's close to where I grew up and I can have a paid trip to see my family. Wickerman sounds wicked and Afrika Burns is on the to-do list as well!
MLA: Phantasm SF is looking to be a great event what led you to having the event at the Armory and do you have any surprises in store for attendees?
SG: Opel has thrown a Halloween party every year since 2002, it's always one of the highlights of our fun calendar and we love it! To get to take our passion for this brand of fun SF affords on it's favorite holiday, to the Armory, ideal Halloween haunted castle spot if there ever was one – is an honor and opportunity we don't take lightly, and plan to try and WOW people from every direction.
MLA: What is your favorite memory surrounding Halloween? Have you had a favorite event, costume, party, etc?
SG: One year we threw 2 big Halloween shows on the same night in 2 totally different venues. At the Gingerbread we had Bassnectar when he was still called Lorin and a bass heavy main room, and at Paradise Lounge we had Gabriel & Dresden just before they blew up. A very fun and challenging night and we loved it!
MLA: Finally, what is your favorite Halloween candy?
SG: Chips and salsa
Check out Syd and Opel Productions below:
SoundCloud – www.soundcloud.com/syd-gris
Twitter – @SydGris
Facebook – www.facebook.com/SydGris