With EDC Orlando 2015 fast approaching, Insomniac has officially released a photo of the smaller version of the Crystal Village for the Kinetic Field main stage. It is the same stage they used for EDCLV this year. Now it seems that Insomniac is starting to follow suit with reusing their bigger stages just as Tomorrowland does with its stages. All in all, it's a smart move for Insomniac as well. It gets more use out of these beautiful multimillion-dollar stages.
Insomniac truly started to reuse their main stages more so with the Kinetic Cathedral from EDCLV 2014. With the massive scale of this stage, I was surprised when Insomniac made the announcement last year that we were getting it here at EDC Orlando 2014. I was rather excited. It's now even more exciting that this is becoming the norm with all of the big festivals. It allows those headliners that cannot afford to go to bigger festivals, the chance to see these gorgeous stages.
Now at first when I saw the Crystal Village at EDCLV 2015, I was thinking to myself  how Insomniac would be able to fit this stage into Tinker Field for EDC Orlando. I then began to think that they would probably keep both sides with Fire and Water, then take the middle and make the middle smaller. So then once the announcement was made, I wasn't surprised. Specifically what Insomniac had done was, like I had mentioned, kept the ends the same and made the middle smaller while keeping the Crystal Owl in the middle the same.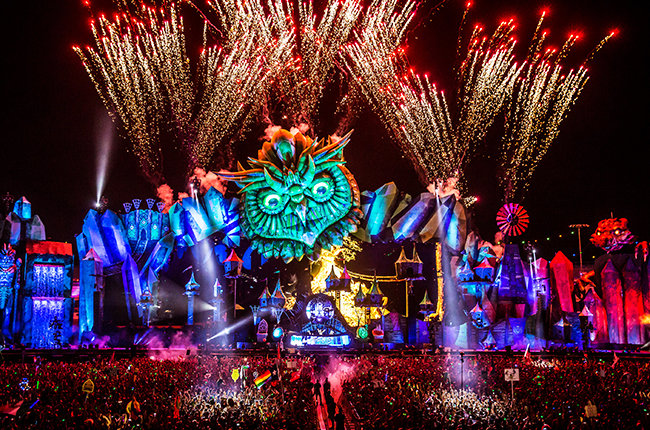 I'm very excited to experience the Crystal Village here in Orlando and what this edition of EDC Orlando will bring. Will they bring back the kandi booth where you can create kandi bracelets? Will they have the same carnival rides return or will there be different ones? What will remain the same and what will change? Only time will tell until the site map is officially released. Until then I can't wait!