Located inside Miami Beach's Fontainebleu Hotel, my first impression of LIV Miami was that it tends to cater to the "see and be seen" crowd, hosting popular DJs every week in an upscale environment. I was concerned that seeing Tommy Trash (whom I had never seen live before) at LIV would resemble the tired Vegas nightlife experience, and at first, I was totally right. But as the night went on, I was pleasantly surprised by both the music and the club itself and left satisfied.
Outside of LIV, a large, bright, circular bar in Fontainebleu's lobby was playing popular EDM tracks and helping clubgoers pre-game. Since I came alone, this was a great opportunity for me to make some new friends in a less intense environment before entering.
Doors open. First impression – short and fast-moving line. Awesome. However, I hadn't even made it to the dance floor before I was strong-armed from the staircase by a huge bouncer, and was told that I couldn't "loiter" on the stairs. This might have been understandable, if I had spent a nanosecond actually standing on the stairs instead of merely trying to descend them. Interestingly, the same bouncer had no problem allowing women to take selfies on the stairs overlooking the dance floor, even taking photos for some of them on their phones.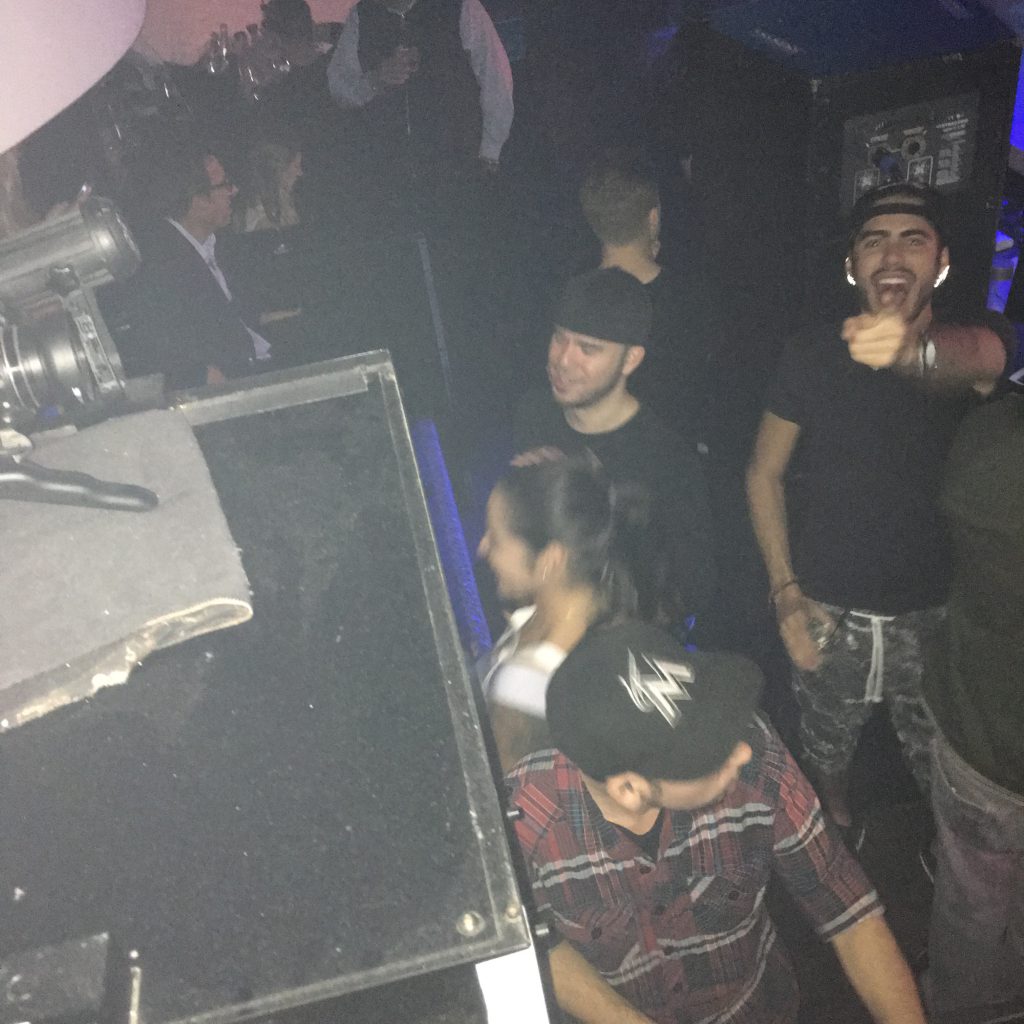 Once I arrived downstairs, I wasn't sure what to do or where to go as I listened to the opening DJ, who was actually quite good. Private tables and VIP areas encompassed about 75 percent of the lower main dance floor, and it appeared to me as though a large section had been reserved or rented by a single organization or company for a function for the evening. It was difficult to navigate my way through the club without a bouncer stopping me from invading someone else's table and directing me another way. I gave up and decided to find a vantage point to watch Tommy Trash upstairs.
On the top floor, a pint-sized bar above the right side of the stage was open, with an identical bar on the opposite side of the room closed and completely roped off for no apparent reason, which led to long lines and frustrated people. There were several unoccupied VIP tables – one with a perfect view of the entire club that I commandeered for myself. The staff didn't seem to have a problem with this, which I really appreciated.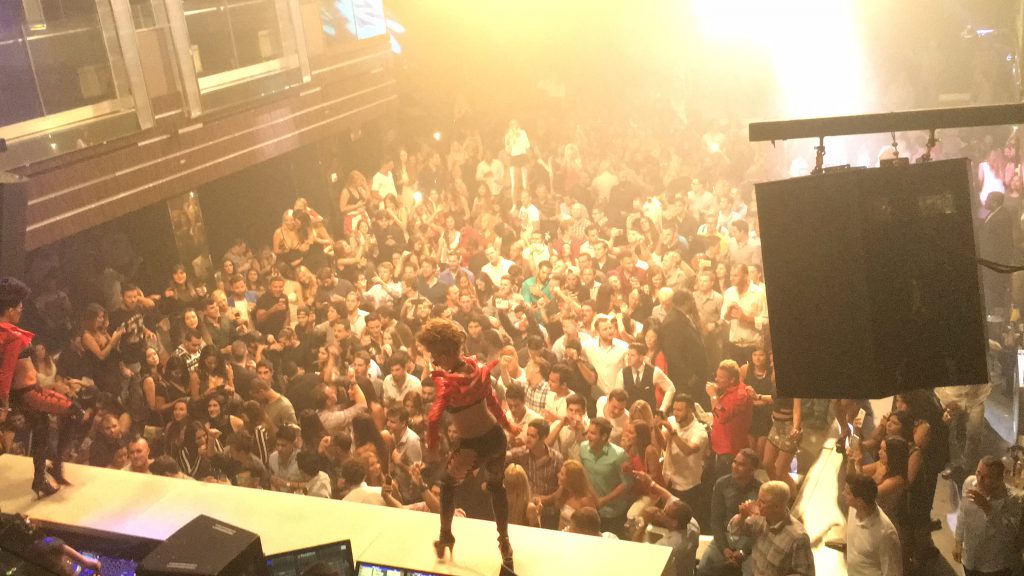 The passing of the decks to Tommy was almost seamless – I might not have noticed without his name appearing on the screens and the lasers and fog machines going off, but the intensity of the music increased right away. His set actually got me so pumped up that I decided to leave my comfortable seat and join everyone downstairs. My timing was perfect – his set really peaked about 30 minutes in and I enjoyed raging with the crowd – a group of friendly people that truly seemed to be enjoying themselves as opposed to enjoying being in a popular hotspot.
LIV is definitely Vegas-esque. For example, the drinks are expensive, the typical lasers and jumbotrons are present, and the image of an upscale establishment is absolutely what they are going for. I actually saw a person denied entry based on his attire, even though he was willing to purchase bottle service priced at $3000 with a two bottle minimum. In my opinion, his attire probably would have passed at most nightclubs in Vegas.
Beyond that, while most of the staff was not entirely pleasant, they were at least efficient, and the patrons were a lot of fun to party with. Everyone stumbling out seemed to be leaving happy – and so was I.