What's up fam? Fino is here to help you choose who you want to listen too at Camp Flog Gnaw Carnival 2015! We've got some serious fuego from artists that I have grown up with, alongside some newcomers who are my age. It was a tough list to put together, but I feel like these acts are certainly going to be jamming!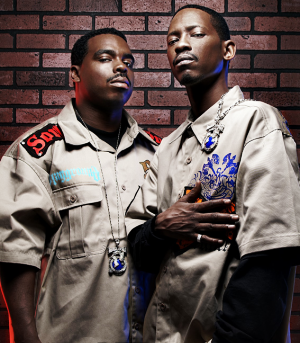 Tha Dogg Pound
Daz and Kurupt are back and they are definitely something to watch! I grew up listening to them and memorizing all their lyrics. Kurupt's "Space Odyssey: 2001" still slaps in my whip to this day! They spent a solid 2-3 years throwing shade at each other on records and making it seem like a reunion was unlikely. But now they here they are coming right at you in their hometown of Los Angeles. With proven testaments of their energy and new found happiness in their brother hood, this is one act I would not want to miss. I'm sure it's going to be filled with classics that I feel fits the crowd demographic at Camp Flog Gnaw. With their classic west coast gangster rap style mixed in with that funky bass that we love its finna go down! Don't forget to throw up the West!
Living Legends
Now here's a real ass roll call with current members : Aesop, Bicasso, Eligh, Luckyiam, Scarub and Sunspot Jonz  to form The Living Legends! I've always dreamed of going up to the bay to catch any of these guys during their prime underground years. I hope Murs and The Grouch surprise the crowd with their appearances to fully complete all their signature tracks. They are considered "Legends" of the underground rap game, because these cats went from selling tapes out of their trunks with their different music outfits, to meeting up together and touring all over Europe! Right before the surge of technology, the internet and especially, social media, these are the last living hip hop legends that reached a worldwide audience without much mainstream help, only through intense self promotion and shows did they make their name. Their music blends in a slice of life situation with different perspectives on the same subject, from some being dead serious, to others just being sarcastic and playful.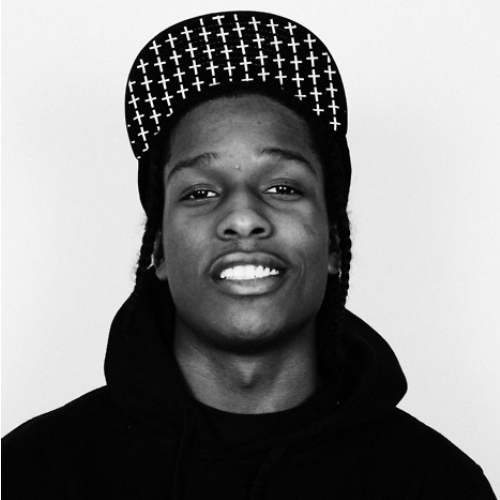 A$AP Rocky
Coming from Harlem, New York is A$AP Rocky, bringing his signature blend of New York hip hop and Southern style rap. I have listened to his albums extensively, and have partied countless times to "Wild for the Night" when that track was making waves. I can only imagine that A$AP's live shows contain the same energy, if not more, than what he puts into his recordings. His performance is explosive and definitely brings out a few mosh pits during his sets. It's going to get live and wild inside of that crowd and I can only imagine he brought along a few of his crew to join the stage and drop some party tracks. Maybe Ferg can come in and drop a few of his gems to really get the crowd going!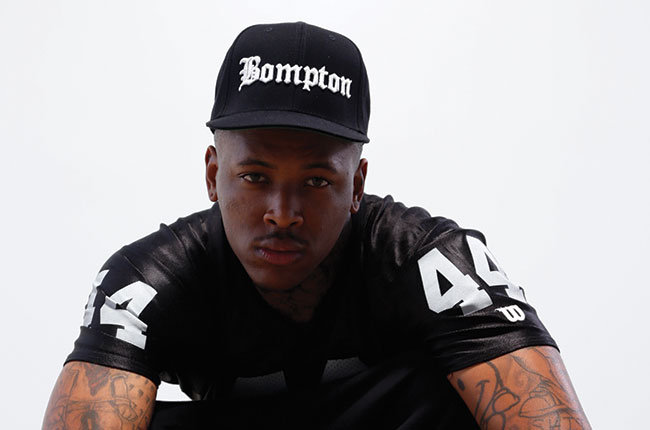 YG
"Mama ain't raise no fool, daddy told me never leave the house without my tool" Keeping it real out of Compton, California, YG made everyone sing along with "I Just Wanna Party" in 2014. With a new sound of the West Coast relying heavily on the bass heavy sounds of the Bay the YG comes in with real bars spread across tracks that definitely make the party move. The beats are very infectious and you can't help but chant "hey" on time with the beat. Now, I have only experience his music on sound systems at house parties, I'm sure people get super live when he runs the stage. I can only imagine a ton of ass shaking, hands being thrown up and probably a few shoves here and there. It's bound to be a unique experience from one of the newest rappers from the West Coast.
Mac Miller
One artist who definitely grew on me over time Mac Miller reps Pittsburgh, Pennsylvania. Mac stared his career extremely early and I admire the fact that he is also born in 92 same as me. His music is his own thing, he has definitely grown into his art with his newest release "GO:OD AM" which is an amazing album. Very real music, with addicting instrumentals that are his signature of keeping them clean and making all the different sounds meld together but still be separate enough to be able to listen to each individual sound. Mixed along with his vocals and his hazy style of rapping, it fits all his themes that goes on through the album. I'm sure his show is to be thought provoking, real, honest but most importantly extremely fun. Mac Miller is known for working extremely hard, since he started a young age, I can only imagine that when he relaxes or parties he goes all in.