Whether it's performing with his well-known group Thievery Corporation or DJing solo, Rob Garza has been producing all kinds of music with an eclectic palate of world influences for over a decade. Currently touring all over the world with Thievery with some solo gigs mixed in as well, I had an opportunity to speak with Rob Garza about his solo DJing, the results of the "Hide the Sunlight" remix competition and his upcoming projects with Magnetic Moon Records.
---
Thievery Corporation has been known as an outspoken group of people towards economic, social and human rights issues for over a decade. Is there any way you incorporate this in producing electronic music as a solo act or performing live with the music you choose to play – or with visual themes?
I think the DJing is more centered on dance music so it doesn't really filter on that side, I tend to do remixes and mixtapes and it really isn't so much a part of that – I think Thievery is the main outlet for that.
Thievery Corporation incorporates a wide variety of musical influences from all over the world. Does this incorporation find its way into your solo project as well?
I think so. The last single was a project I did with Neighbor that has an artist from India named Vasuda Sharma – globally influenced sound comes through on the solo tip.
It looks like Thievery Corporation has been touring on the west coast a bit – I notice you guys have recently been in Portland, Oakland, LA and are headed to San Diego after you play at Phantasm in SF for Halloween. Has it been interesting touring with Thievery Corporation with solo events mixed in?
Yeah, I mean I'm just happy to be performing in whatever capacity whether its DJing or with the band. The west coast run was great, we haven't been to Seattle or Portland for a few years and its great to take a break sometimes and check out these markets too.
Are there any more dates coming up for Thievery Corporation or just you, on the West Coast or beyond?
Yeah, I'm getting ready to do a run in South America, playing dates in Columbia, Peru, Argentina and Brazil, then I come back for the Halloween gig in SF at The Armory, and there are a few dates here and there before the end of the year and Thievery is going to be doing more dates in December.
How was the event in LA at the Greek Theatre? What was it like sharing the stage with Cypress Hill?
That was great. We've played with them before and are big fans, and playing the Greek is always great. It was great sharing the stage with them once again, those guys are legends. For us, everyone was excited to watch them and perform the same night.
How did Shambhala Music Festival influence the Your Calling EP, and who was your favorite artist to work with on this project?
It was great to work with Steve Downes and Neighbor is a great friend and a great producer and has been doing some really amazing work over the past decade. He's someone I've really enjoyed collaborating with.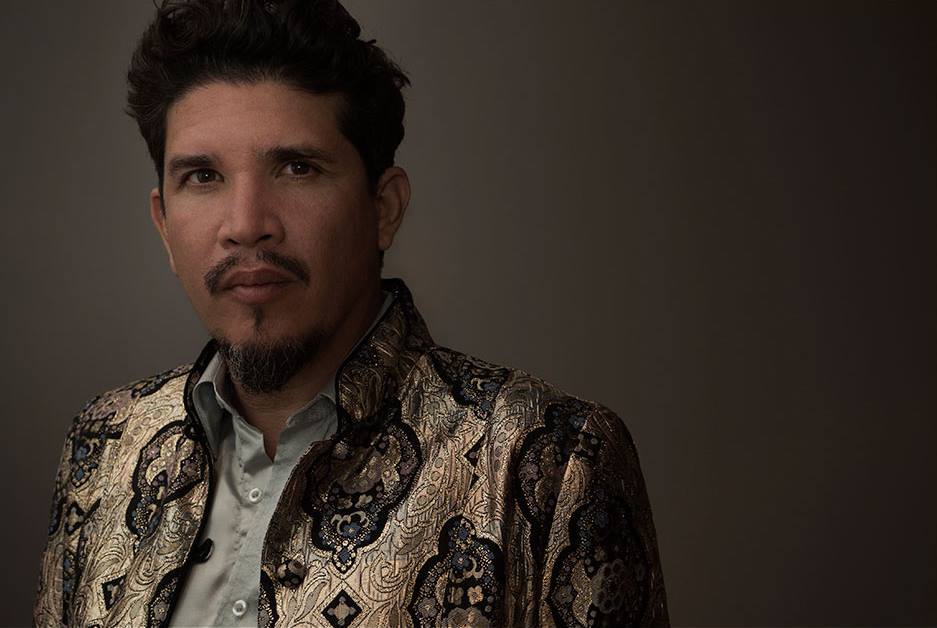 The "Hide the Sunlight" remix competition Magnetic Moon records held a while back yielded so many great submissions that it prompted you to release several online, in addition to the winner. Do you think this strategy – opening submissions of remixes and original tracks from the public – could be a valuable strategy for A&R and discovering new artists?
I think so, it gives the opportunity to listen to some people who are producing who might not have been heard yet. We did this competition and were hoping to get one winner but we were like, there were so many good tracks, why not put out a new EP? Releasing some versions of the songs we really like, introducing the audience to people they might not have heard before.
Can you tell us anything more about Magnetic Moon or any other projects you have in the works?
Yeah! We have an EP with Sabo coming out soon. And the EP Lunar Dreams that's coming out soon, we're really excited about that. And, we also have another EP coming out by an artist from Puerto Rico, Calie Luneze. Hopefully some more later in the year but right now we're working on those.
If you're into dressing up, what is your favorite past Halloween costume? Halloween candy?
I kind of dig Day of the Dead more than Halloween, I had a DJ gig where I did some intricate DotD face painting which was pretty cool. So I'm more into that vibe, but I have a five-year-old son who enjoys trick or treating.
---
Rob Garza will be performing at San Francisco's historic venue The Armory for Phantasm SF on Saturday during Halloween Weekend along with Polish Ambassador and many other talented electronic music artists.
Make sure to check it out and enter our contest to win VIP Tickets to the event!
---
Connect with Rob Garza on Social Media:
Website | Facebook | Twitter | Instagram | SoundCloud | YouTube