The EDMID team joined tens of thousands of Headliners last weekend for the 4th annual Beyond Wonderland Bay Area 2-day festival. Insomniac promised a whimsical world with 40 of the best names in electronic dance music, interactive art installments, and costumed performers.
Overview
Beyond Wonderland Bay Area 2015 delivered a diverse lineup of artists with a few recently returning acts such as Carnage, Audien, and Knife Party. There were performances for every preferred genre – Dubstep, Electro, Hard Dance, Hip Hop, House, Trance, and Trap – though we were disappointed to find no 4th stage from the Discovery Project this year.
First entering the venue on Saturday, the team and I set foot to relish main stage performances by Billon, Firebeatz, and Yellow Claw. The crowd went wild with remixed hits from hip-hop's DMX and Beyonce. The stage decor and lighting amplified the performances with blazing pyrotechnic units and flowing water falls that perfectly synchronized with drops to the music. Of course, the stage wouldn't be complete without Wonderland's notorious Caterpillar atop a colorful mushroom shaped DJ booth. At night, the stage really came to life with a display of 662 LED panels.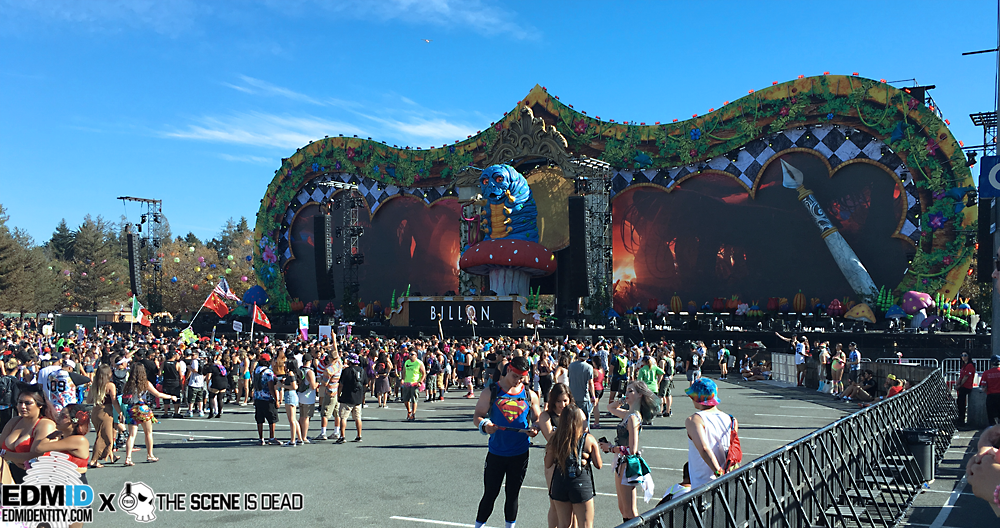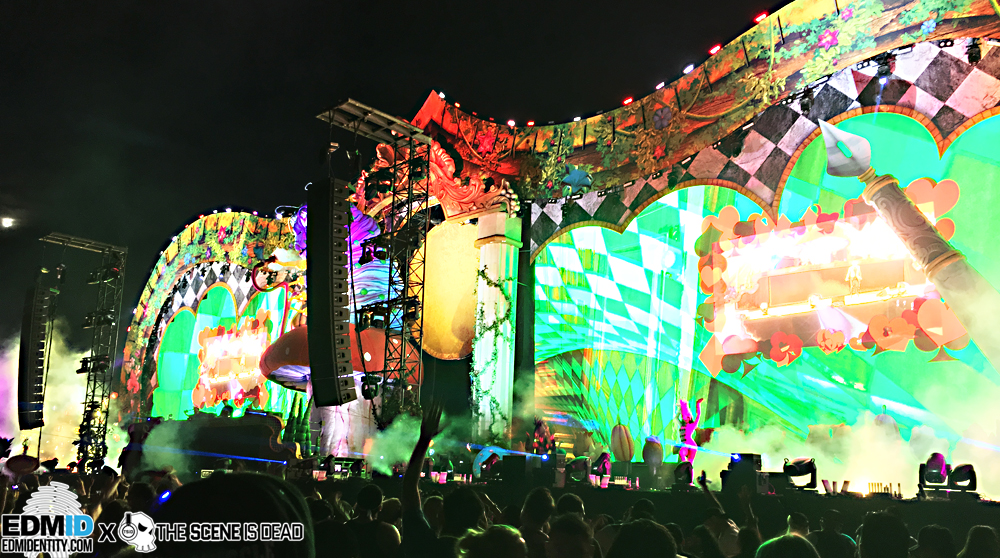 We later decided to explore the Mad Hatter's Castle, hosted by Laidback Luke's SuperYou & Me, where each artist dressed in unique superhero cosplay in honor of his tour. We witnessed acts from Quintino and D.O.D before ending at Cheshire Woods for my personal favorite performance on Saturday – Brillz. His energy on stage possessed the crowd and everyone head-banged to the beat. He managed to suppress my inner trance addiction and I found myself dancing the entire hour.
Based off my top must-see picks of Beyond Wonderland, it's a given that I was glued near the Cheshire Woods most of Sunday. The stage was opened with uplifting progressive trance from Leile and Dyloot, followed by a mix of hard-tech and psy-trance from Patterson, Suckley, and Tyas. The vibes were exceptionally unique and the definition of Trance Family was in full force. Strangers hugged, danced, and traded kandi together, complete with an inviting shuffle circle.
As I predicted, Markus Schulz closed out the festival beautifully and was my personal favorite for the entire weekend. Though, admittedly his mashup of "Adagio for Strings" and Rhianna's "Diamonds" resulted in a disagreeable surprise for me, Markus made up for it with a charming debut of his new track – ID unknown.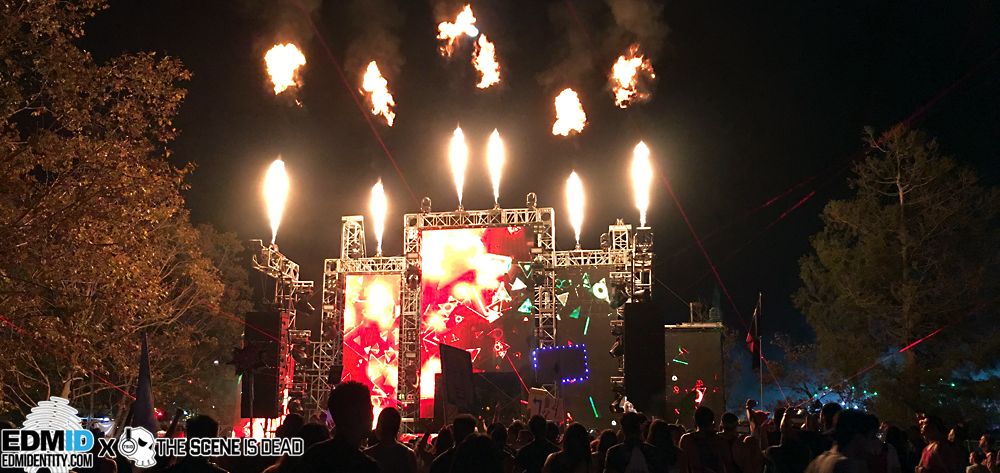 Insomniac provided a few extra interactive activities in addition to the show. Arty's Glorious booth was an area where fans could create their own version of the Glorious artwork while hearing an exclusive first listen of the album and meeting Arty himself. Another tent we stumbled upon was the EDC 360 Experience, but it packed a long line and looked rather uneventful, so we chose to skip it.
At the end of each night, 50 pounds of confetti were showered on top of the crowd with a grand finale of fireworks.
VIP Experience
The VIP area was a nice getaway from the crowd and lines, complete with separate bathrooms, bars and tables, and a platform to view the main stage. It was spacious and in a convenient location between the two stages that I personally preferred. The VIP platform provided a clear view to the main stage, but it would have been nice to have it located a bit closer. I don't feel the extra $150 is worth it if you're on a budget, especially if you aren't attending the main stage performances for most of the weekend. I barely used the VIP unless it was to use clean, air conditioned restrooms or catch a few sets at Queen's Domain.
Sound System
The sound system was mostly flawless, but I personally feel there could have been a bit more tweaking in between musical genres. The transition between Drum & Bass to Trance from Saturday to Sunday was a little unpleasant considering the bass drowned out some of the melodies and synths. Simon Patterson's set also struggled with some technical difficulties, which was made apparent by his disgruntled look as the audio staff attempted to quickly repair whatever was malfunctioning.
Visuals
Carefully planned interactive art, such as the Dandelion Neon Stem Garden, delivered a breathtaking environment and doubled as a place to relax. Each stage incorporated cutting edge technology, from endless psychedelic lasers to other multi-colored LED effects. In addition, the costumed performers were clearly experienced and very talented. They interacted with the audience, taking selfies and dancing along to the music without breaking character. At one point, though, when I had finally found myself front and center at one of my most anticipated sets, a performer danced directly in front of me which blocked my view of the stage.
Besides the performers appearances, the other stages lacked the whimsical decor and art that embodied the main stage. This really took away from the Wonderland atmosphere at those locations. The lighting and effects were fantastic, but those areas were definitely neglected from equal visual presentation.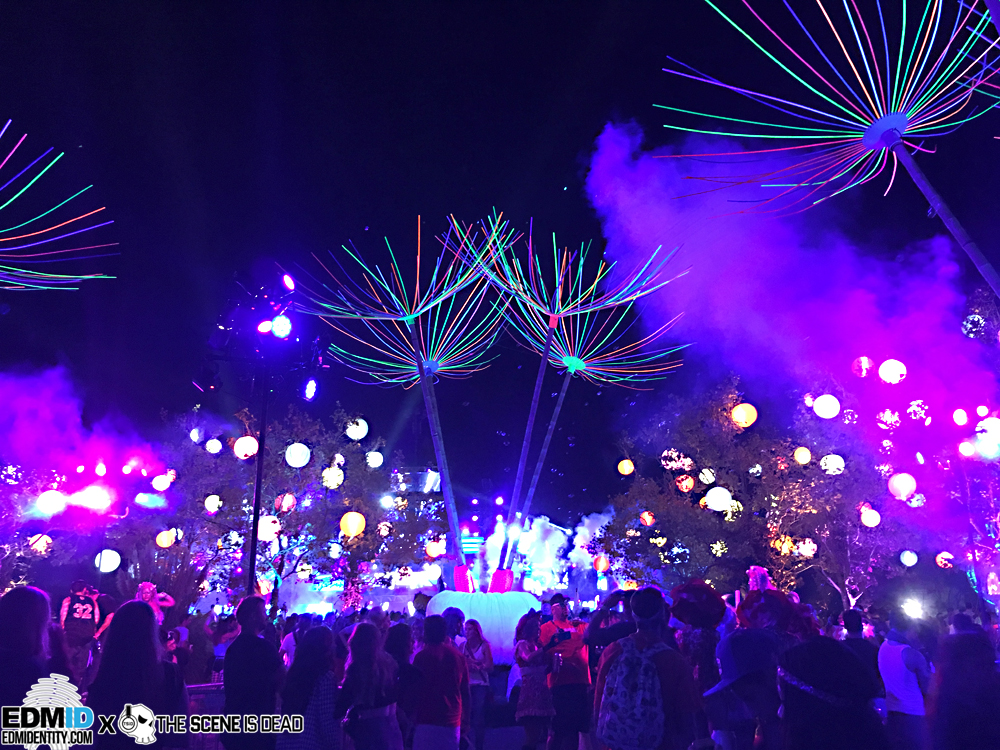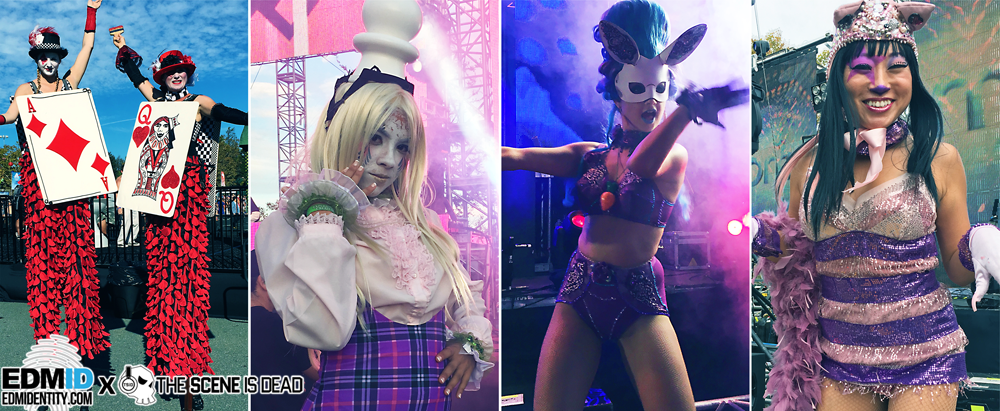 Pros & Cons
| | |
| --- | --- |
| Pros | Cons |
| Staff & crowd were polite and friendly for the most part | Need better sound configuration between genres |
| Food was quick, delicious, and fresh | Food & alcohol was pricey |
| General stores & merch were a convenient spot to purchase anything | Need more direction with how to leave the venue, specifically Uber, Lyft, or passenger pick-up |
| Unlimited free filtered water | Need more places to sit and chill throughout the whole venue |
| Lineup was full of diverse genres | VIP platform should be closer to the main stage |
| VIP area was a refreshing getaway | Expected a 4th Discovery Project stage |
| Bay Area brought perfect weather | Some of the extra booths were anticlimactic |
| Cutting edge visuals and stage arrangement | Other stages lacked 'Wonderland' environment compared to main stage |
Conclusion
I had an absolute blast at Beyond Wonderland Bay Area 2015. From seeing some of my favorite artists live, meeting other fellow passionate festival goers, and laying eyes on one of the best productions in the business – Insomniac truly delivered a fantastic weekend.
Header Photo from 

Ivan Meneses