For those of you who haven't been to CRSSD or aren't 100 percent sure you'd go this year or in the future, I'm going to list off some of my favorite things about this 21+ festival here in San Diego. Open from noon to 11pm, CRSSD Festival is set up for swimwear, sunglasses and sundresses from start to finish. CRSSD Festival and Goldenvoice is hosting its second year and there have been numerous upgrades this year. Get your parasols and sunscreen because this CRSSD countdown is going to be hotter than the forecast for a San Diego October weekend!
5. The Location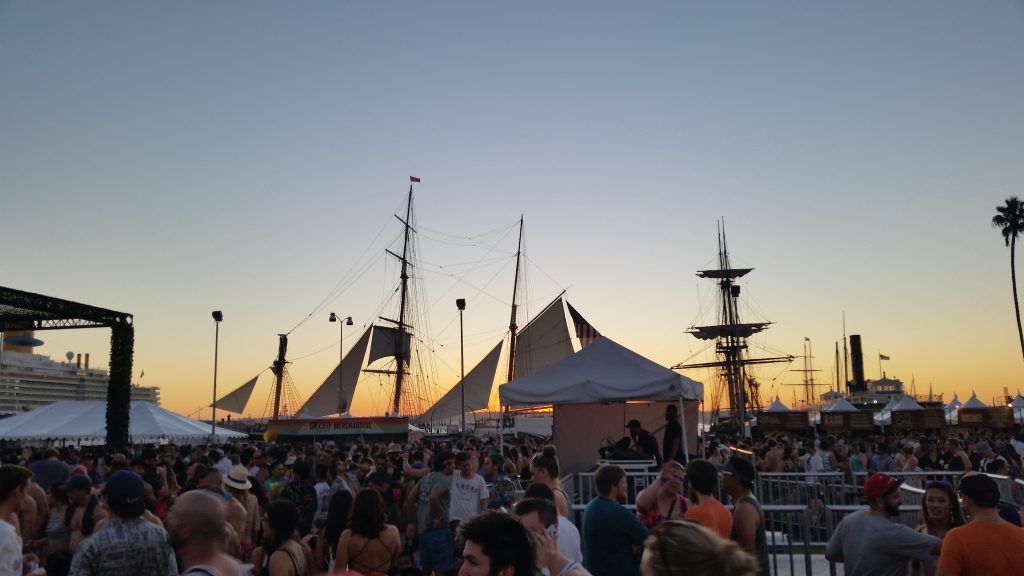 Brilliantly placed right between the harbor and Downtown San Diego, this 3-stage venue is in the park and exterior of the San Diego Administration building. This area has a terrific view of the harbor, the cruise ships, the Star of India and the incoming planes for Lindbergh Field. The San Diego skyline is quite the sight both during the day and at night. The grounds themselves are very well-kept: very little debris, clean-cut grass, even terrain and an amazing on shore breeze that cools much of the venue.
4. The Food and Drinks
One of my favorite things about CRSSD is their on-site food options. Normally at festivals, you may get something like taco trucks or fair foods (hot dogs, funnel cake, etc). CRSSD is very involved with the craft food community, offering everything from tri-tip to oven cooked pizzas to fresh made sushi to ice cream to fresh fruit and more! The drink variety is also quite the selection as well. There are multiple bars, offering all of the different types of liquors, multiple carts offering multiple beers on tap. These are all offered at respectable prices as well, usually about $6-12 a glass. If alcohol isn't in your taste, CRSSD sells Red Bulls, soda, coffees and fresh juices also! There is of course water for sale too; if you have your own non-metal refillable water bottle there is a refill station too.
3. The Performers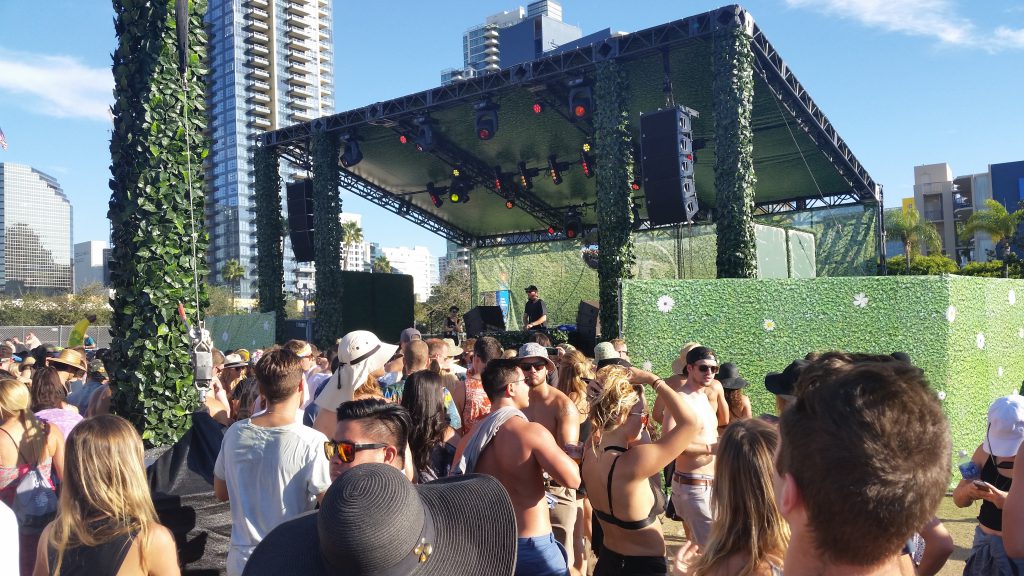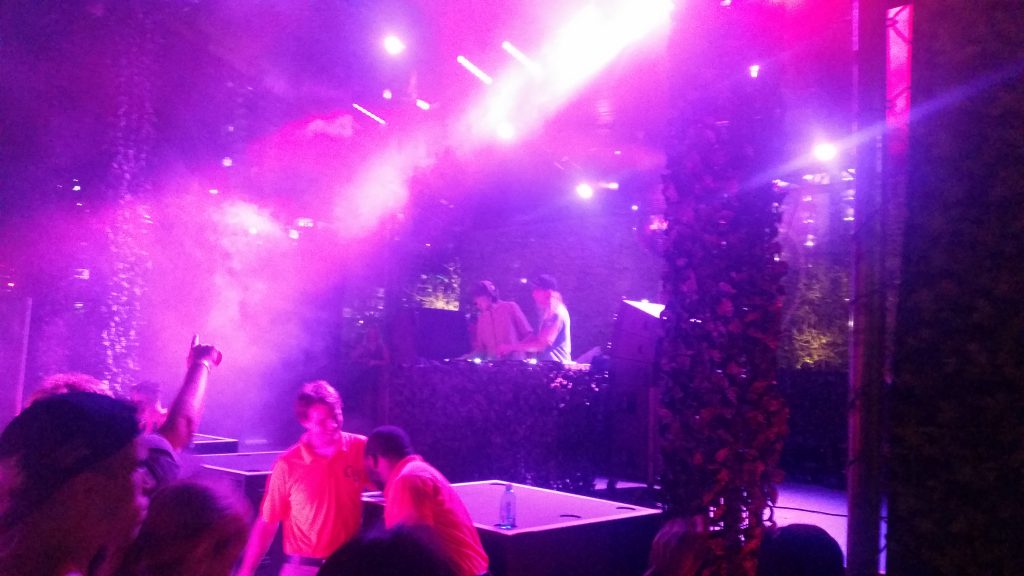 This event is more than an EDM festival, there is also a variety of genres here at CRSSD. Disco and rock were both in the mix as well. While you won't find the artists that are on billboards or playing every thirty seconds on the radio, you will find many performers that enjoy innovating and making music that you'll fall in love with nonetheless. Two of my favorite sets from night one were not even artists that I had heard of prior to entering the event. I went into this festival with an open mind and a more open schedule, and it paid off quite well. I really enjoyed the legendary Giorgio Moroder's set as well as ZHU's live set. My favorite can't miss set was Trippy Turtle B2B Cashmere Cat. Those two had a beautifully balanced set with a variety of their original tracks entwined with either each others songs or genre breaking tracks of anyone ranging from Spice Girls to T-Pain. The Flaming Lips were also one of the headliners for Saturday, playing quite a few of their hits. While their time-slot didn't allow enough time for "7 Skies H3", they were a great show and listened to them the whole way home.
2. The Stages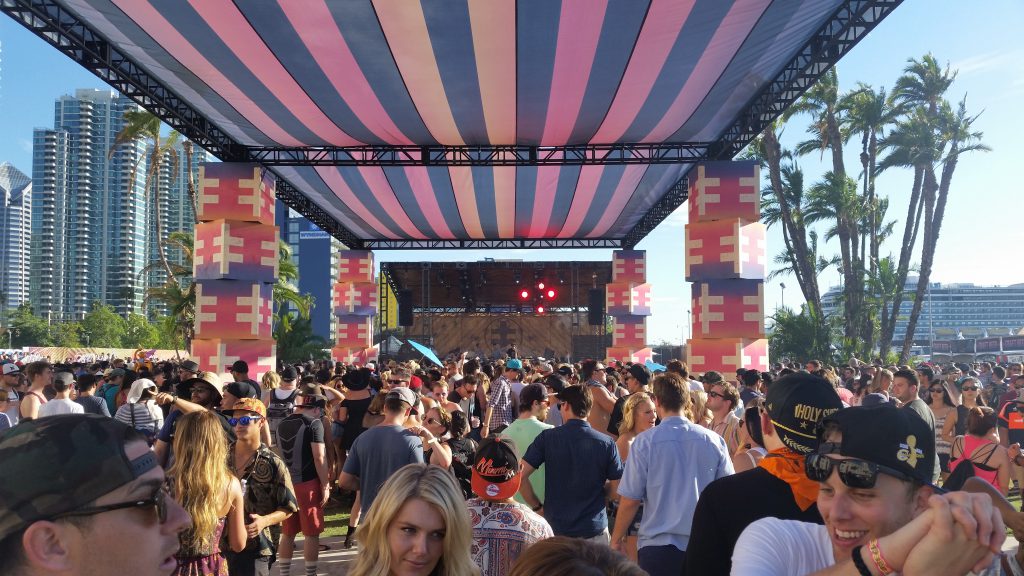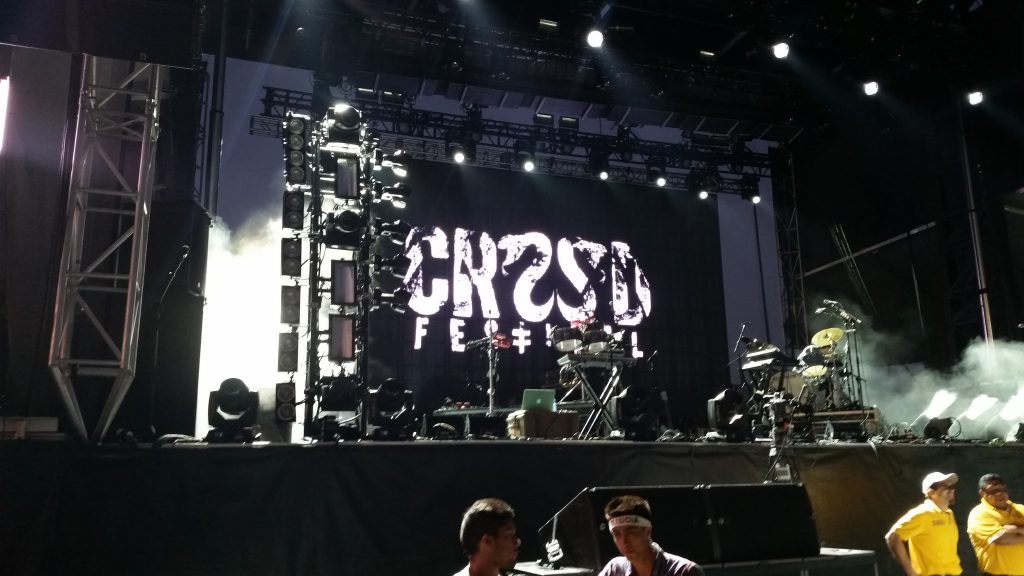 Three stages may seem small for a festival, but these three stages had many great features. They were very well designed so sound bleed was never an issue. The stages were picturesque both during the day and night. The Palms stage and the City Steps stage both had some shade from the clear skies during the day. The stages were also quite navigational throughout the time that you could get to where you needed to go with very little interference or obstacles. There was space available to see the stages even from afar that made sitting down viable and not inconvenience others. Don't get me wrong, there were quite a few people at this event and I'm just emphasizing that space is premium at a festival.
1. The Fountains
Fountains. Fountains are amazing. When it was too hot, you can just kick off you flip-flops and just have a soak in a very large ankle-deep pool (which the park has TWO of!) that is alongside both the Palms Stage and the main Ocean View Live stage. Have a dance, enjoy your drink, hang out with your friends and stay cool while you enjoy the music blasting from the speakers! Not much else really needs to be said, because fountains are awesome and this feature isn't readily available at any other festival I've ever been to!