Insomniac is hosting the 4th annual Beyond Wonderland Bay Area this September in Mountain View, California on September 26th and 27th. The festival production embodies the eccentric and mischievous world of Alice in Wonderland. You'll find three-dimensional neon-lit superstructures of bizarre and notable characters, such as last year's familiar caterpillar. The main stage will be the perfect centerpiece for it all, displaying enormous glowing architecture and lighting arranged for creative visual appeasement. Records confirm that each installment is carefully planned with cutting edge technology, and Beyond Wonderland is known as one of the most magical and breathtaking environments of them all.
Beyond Wonderland will contain three stages total: Queen's Domain, Mad Hatter's Castle, and Cheshire Woods. Genres of performing artists include Dubstep, Electro, Hard Dance, Hip Hop, House, Trance, and Trap, all of which will be tactfully sorted on each stage. Known as the main stage, the Queen's Domain spans over 200 feet wide and is recognized by the 40-foot caterpillar skillfully planted in the center. Mad Hatter's Castle is notorious for countless psychedelic lasers and kaleidoscopic visuals. Lastly, Cheshire Woods features a giant LED screen bursting with multicolored effects and blazing fog. This year's stage line-up includes beloved DJs such as Calvin Harris, Flux Pavilion, Audien, Markus Schulz, and Tiesto to name a few. We'll have more posted as set times and stage information is announced.
The performers and entertainers are of the most important contribution to this imaginative environment. You'll find them roaming the festival grounds, interacting with visitors, or providing a dedicated performance on the main stage between artists. Beyond Wonderland is not only a music festival – it's a deeply engaging show.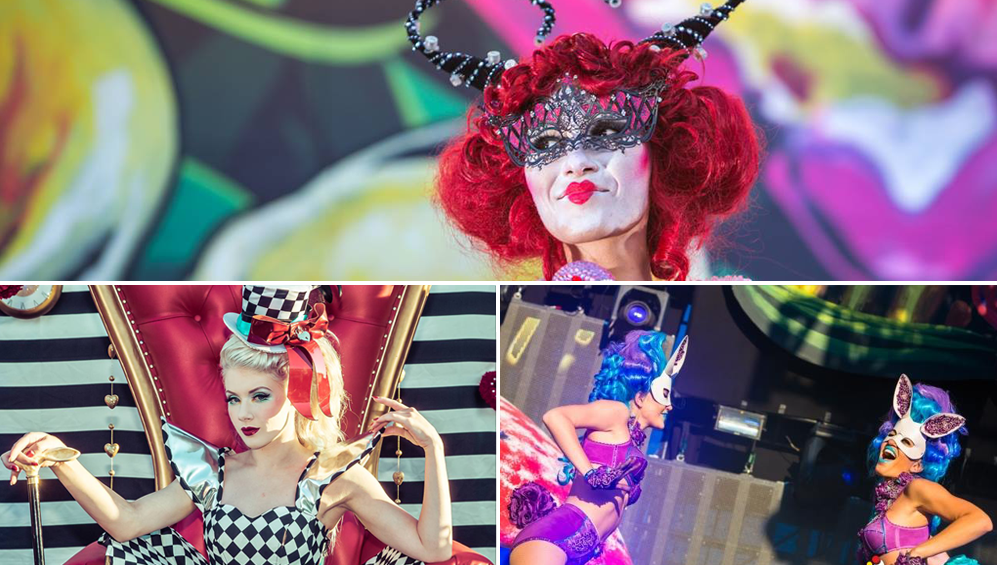 Located in Mountain View, California are Shoreline Amphitheatre and Grounds, home of Beyond Wonderland for all four years. The venue takes full advantage of every space and crevice by utilizing the parking lot. Last year's show sold out with almost 50,000 Headliners in attendance.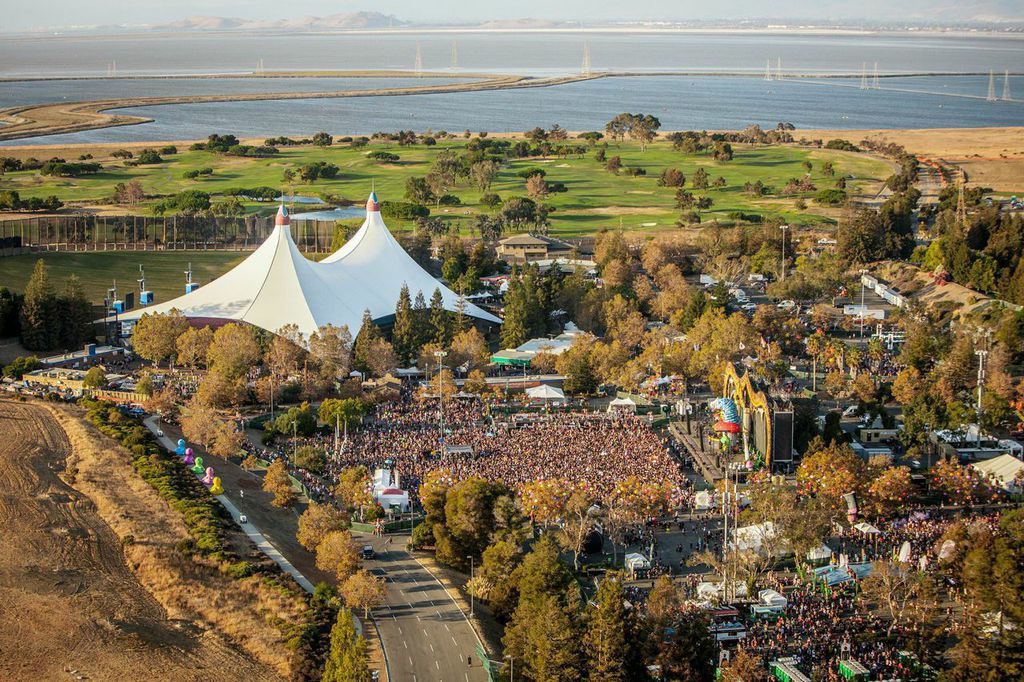 There will be plenty of added entertainment to be expected at Beyond Wonderland. Last year's setup included an intimate on-the-go Boombox Art Car Stage with emerging DJs from the Discovery Project. There will also be reasonably priced vendors spread throughout the festival grounds for food and drink. Last year also contained activities such as yoga, a silent disco, ball-pits, arts and crafts, kandi bracelet-making, and more. Much of the extra activities will be left to discover at the festival.
In addition to entry tickets, Insomniac is offering four options of VIP Cabana packages for a party ranging from 6-12 people (21+). The packages enhance your Wonderland experience with private tables, perfect views of the mainstage, separate VIP bathrooms, wifi access, and much more. More info here.
Act fast if you haven't secured your ticket to Wonderland. Saturday GA and VIP are already sold out. Buy tickets here.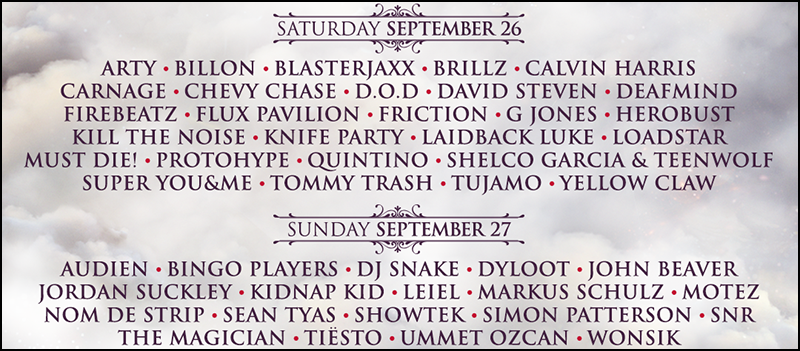 For more info: Official Website | Facebook | Twitter | Instagram