Twelve hours. That's 4 hours longer than a full-time workday, 1.5 hours longer than a nonstop flight from San Diego to London, and 2 hours longer than a full night at EDC. In 12 whole hours, you can run a full marathon about 3 times in a row, watch The Lord of the Rings 4 times through… or you can dance through a legendary Markus Schulz Open to Close Solo Set, and that's exactly what I did.
I remember hearing about this myth of a musical adventure months ago when Markus Schulz first announced it on his Global DJ Broadcast podcast. The fact that the event sold out the very first day it went on sale pointed a finger to just how big this really was…a once in a lifetime opportunity for people, a bucket list item right up there with skydiving over the Swiss Alps, a chance to experience transcendence. This was going to be an event of epic proportions.
My boyfriend and I somehow managed to get our hands on tickets last minute, and gratefully so. The lines to get into Avalon Hollywood at 10pm on August 8, 2015 were so long, they wrapped around the buildings on both ends of Hollywood Ave. It looked nearly impossible for anyone other than the Will Call attendees to get in. I secretly wished them luck as I walked past them to our place at the back of the line. Eagerly, we waited, chugging energy drinks and trying to figure out exactly how we were going to last. I mean, we had even carb-loaded with bowls of cereal and bananas on the drive up to Avalon and brought granola bars for the event itself. Yes, I know it sounds crazy, but we didn't want anything, especially mortal problems like hunger and exhaustion to prevent us from fully experiencing Markus Schulz. By 10:15pm or so, Avalon opened its doors. There was a rush of excitement as we all shuffled in to catch our first glimpses of the Unicorn Slayer — noted so for his ability to completely redefine trance music and go deeper, darker, and harder into his harmonies than the lighter "unicorn melodies" of his predecessors.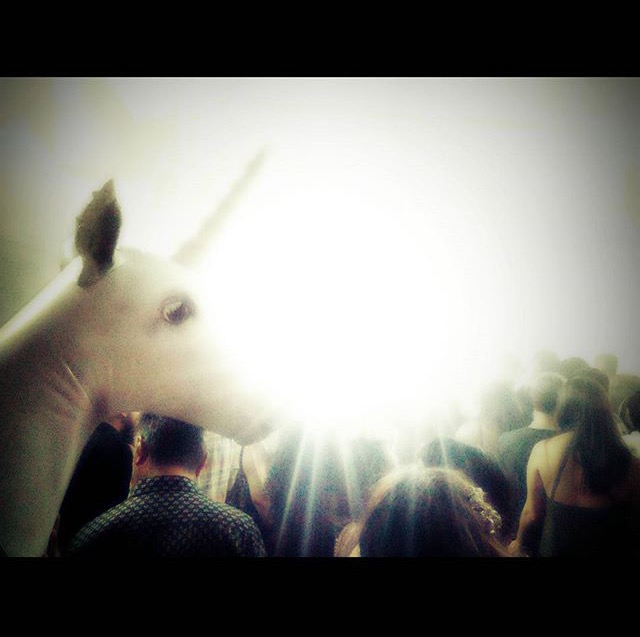 I caught fans pulling out their phones and taking peaks at the action plan for the set that Markus had leaked onto Instagram and Facebook the week before. This set outlined two -hour increments of sets titled "Warm Up", "Heating Up", "Main Show", "Chaos", "Rabbit Hole" and "Classics." We followed the new friends we had made waiting in line onto Avalon's main dance floor. Sure enough (and almost unbelievably so), Markus was there, already bouncing and swaying to his warm-up set, cast in the dark glow of violet light. For the first 3 hours of the event, there was still room on the dance floor to shuffle and move to the pulsating beats of his noticeable classics, as well as memorable nods given to Strobe by Deadmau5 and Opus by Eric Prydz. Markus layered his extended beats throughout the night, continually raising the bar with anticipation. Each section of his set was like a concert in itself…so much so that it really did take me by surprise when I had heard a bunch of his classic tracks and realized that it was still ONLY 2am and that there was still 8 hours left to this musical beast.
My boyfriend and I retreated to the balconies as the main dance floor filled with dancers and attendees. I think we all sensed that something very special was about to happen…and sure enough, Markus gifted us with live performances by Adina Butar, Vassy, and Delacey. The crowd jumped with excitement as they each stepped out onto the stage and sang along with their vocal tracks. The enticing performances were enhanced with beautiful vibrant visuals and acrobatic dancers tumbling in from the club canopy. We could see that Markus was almost just as entranced as we were. He hardly looked up from the stage as he created music and clapped with anticipation. I looked around as everyone clapped along with him. I don't think anyone truly anticipated how incredible of a spectacle this performance would be. It was 3am and no one was leaving. It's like he had cast a spell on us. We were captivated.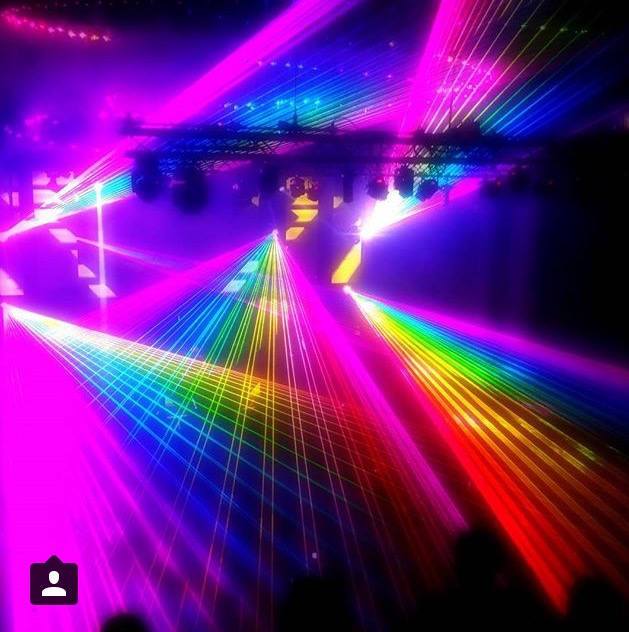 Markus' "Rabbit Hole" was a unique homage to uplifting and progressive trace that proved just how perfectly his theatrical music could be showcased through his open to close sets. With intense and steady progressions, he took us deeper and deeper into the truest depths of his brilliance, showing us the mastery of his craft. From "Chaos", "Rabbit Hole", and "Classics" we found a magnificent dance of colors and sound that brought many of us closer together.
We became friends with travelers from all over the world – spanning from Lithuania and Iran all the way to Sweden and India. We exchanged numbers with Trance Family from LA, San Francisco, and Phoenix. It didn't matter who we were or where we came from…Markus had us all in a meditative state – thoughtfully, gently, firmly pulling us away from the idea of living for the drop, from anxiously waiting for the next song, and from projecting our ideas of expectation onto the set. Markus was teaching us to surrender to the full experience. The swirl of colors, the beat of the bass matching the beat of our hearts… I couldn't help but move, twist, and jump. We were no longer just listening to a collection of songs. We were listening to the music of our souls.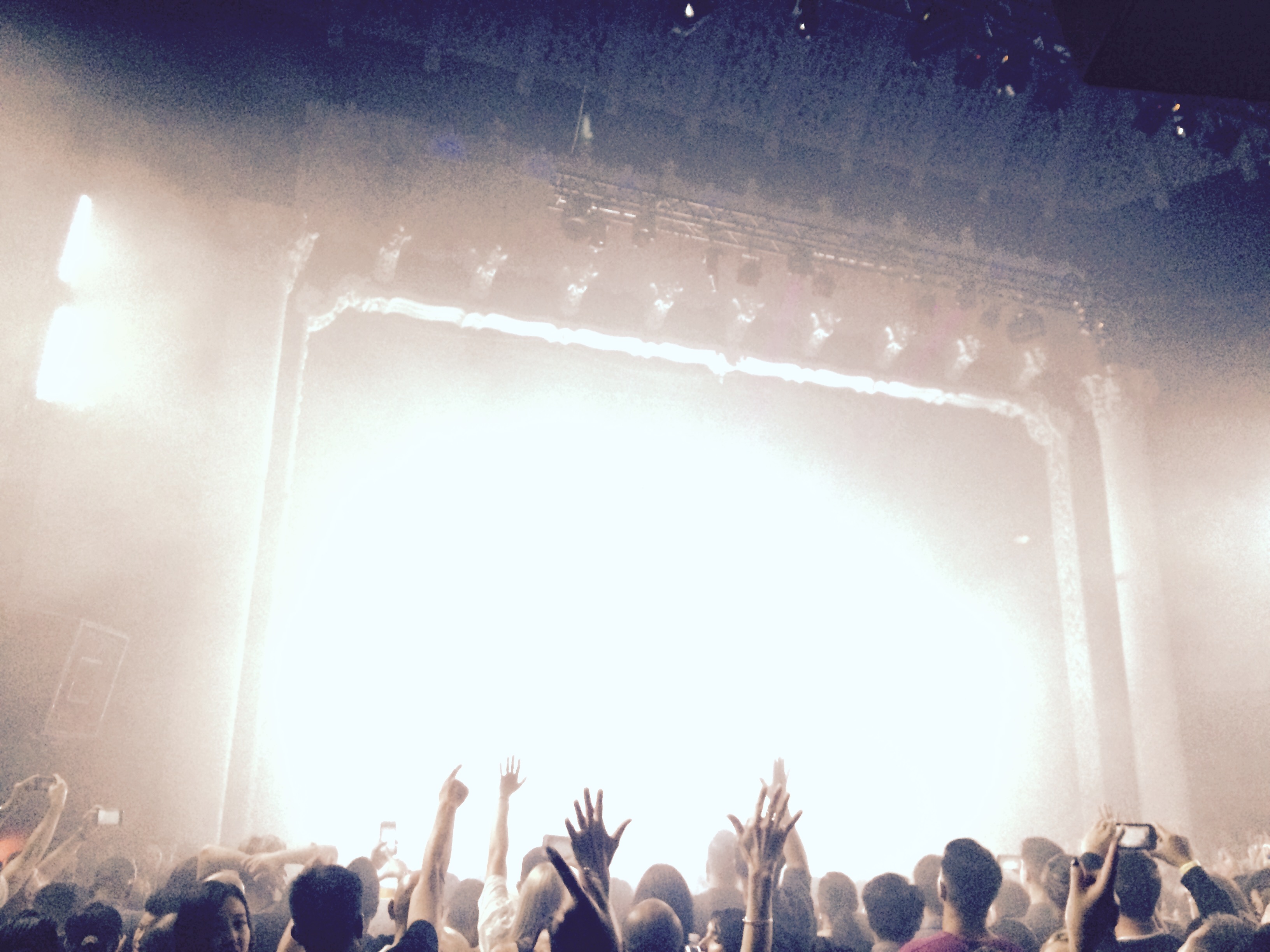 The night (or should I say, morning) continued and as much as my eyes strained, feet ached, and brain hurt, it was as if none of that mattered. For one, it was 8am and although it looked like Markus was nowhere near ending, I knew that I couldn't back down now. Besides, at the end of the day, I had to remind myself…I was simply dancing to the music; Markus Schulz was actually WORKING up there. The man hadn't stopped once (not once!) to use the bathroom or eat some fruit snacks. I saw him take two, maybe three swigs of his water bottle the entire night. I was starting to think that Markus was actually more unicorn than unicorn slayer. The man's not human.
Then, finally, right around 9:30am, the music slowed. I looked around at the world that was left after this melodic apocalypse. In Markus' wake, Avalon had closed its balconies and turned off its LED walls. A crowd of no more than 50 exhausted people hovered on the dance floor beneath a celestial note that Markus had left lingering in the air. I caught a glimpse of a girl's Schulz Army flag that swayed in the air above her. Somehow, I felt like we had just been initiated into Markus' Army of Lights. The collective consciousness shared a sense of sheer triumph, disbelief, and gratitude. We had done it. We had surrendered.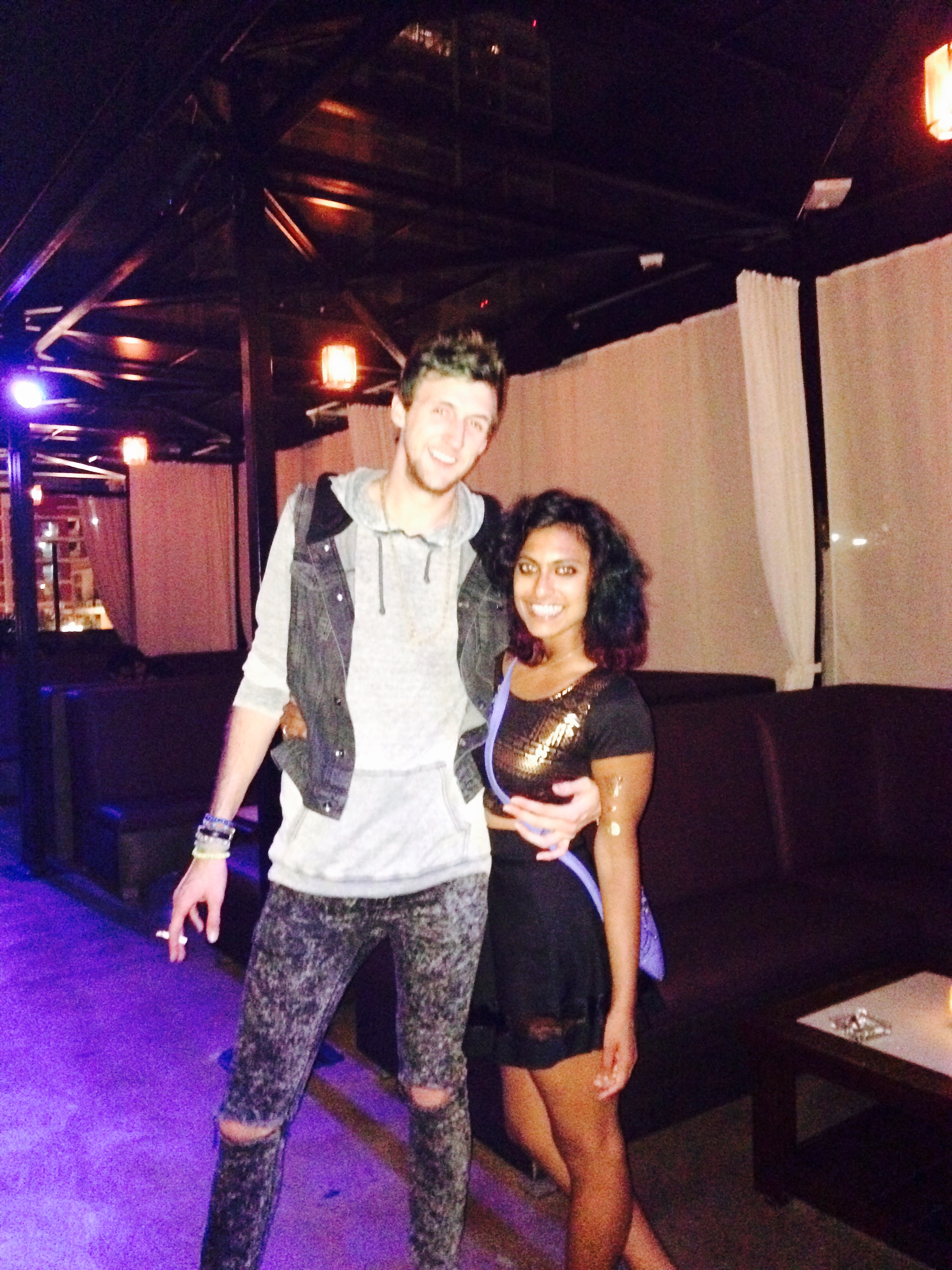 I believe the true beauty of music lies with its innate ability to bring humanity together. Jumping to the drop of the bass and raising our arms in sync with the melodic sway of the beat, our eyes saturated with vibrant colors, our hearts penetrated with the magic of trance…at Markus Schulz's open to close set at Avalon on August 8, 2015, we were all ONE. The show was much more than just a live DJ performance. It was a spectacle of beauty and grace that transcended the boundaries of historic EDM concerts. What Markus shared was a unique gift – a combination of music, light, and color that was a feast for both the senses and the heart. He showed us that trance is a bridge to greater purpose; an inspiration that aligns humanity and shows us that anything is possible.
He's certainly given "masterpiece" a new meaning.
Follow Markus Schulz on: