Now is the time to solidify your decision to attend Dancefestopia – ticket prices increase tomorrow (8/27) from $10-$30 each. With the helpful payment plan put together through PayPal, you won't have to pay for your ticket for six months. There's no interest within that period, and you can choose to pay it off at the end or make monthly payments.
With taxes and fees, the full Dancefestopia experience of camping and 3-day entry will cost $237.99, or $40 a month. That's a solid deal for 3 days and nights of nonstop music at the largest EDM festival in the Midwest.
If you want the VIP experience, it's $584.96 total, or roughly $97 per month. This includes a VIP ticket and VIP camping pass.
Check out my event preview for more information on Dancefestopia!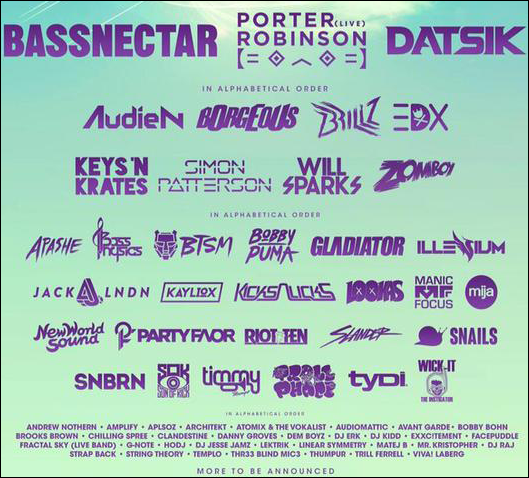 Connect: dft.com | #DFT2015 | @dancefestopia