Summer Set Music Festival 2014 had been an absolute blast. My friends and I were there to check out this random festival we've never heard of, and it wound up being one of the best weekends of the summer. That being said, we were absolutely ecstatic to come back for Summer Set 2015.
Aside from the awesome lineup, I was looking forward to seeing all of the new changes that were made to the festival in comparison to last year…..and eating my weight in steak nachos. The first thing I noticed was the giant Smirnoff Rendezvous 21+ area at the main stage. Once you entered, there was a full bar and charging stations for your cell phone. Smirnoff also had some awesome freebies like sunscreen, face wipes, and chapstick, with girls walking around offering to spray your face with cold water. Needless to say, this was where I spent most of my time between sets. Up towards the apparel vendors was also a tent sponsored by Marlboro that was pretty cool, after you filled out a brief survey you could hang out in air conditioning while you pick out a free t shirt. You could also get your picture taken for a chance to win a vacation to Marlboro Ranch in Montana, we were inside when someone won and they mentioned to us that they were giving out over a hundred trips that weekend. The stages were also slightly rearranged this year to make room for a 5th stage. I also noticed there wasn't a lot of congestion when moving from stage to stage like there was last year. I'm guessing the new stage locations had something to do with that.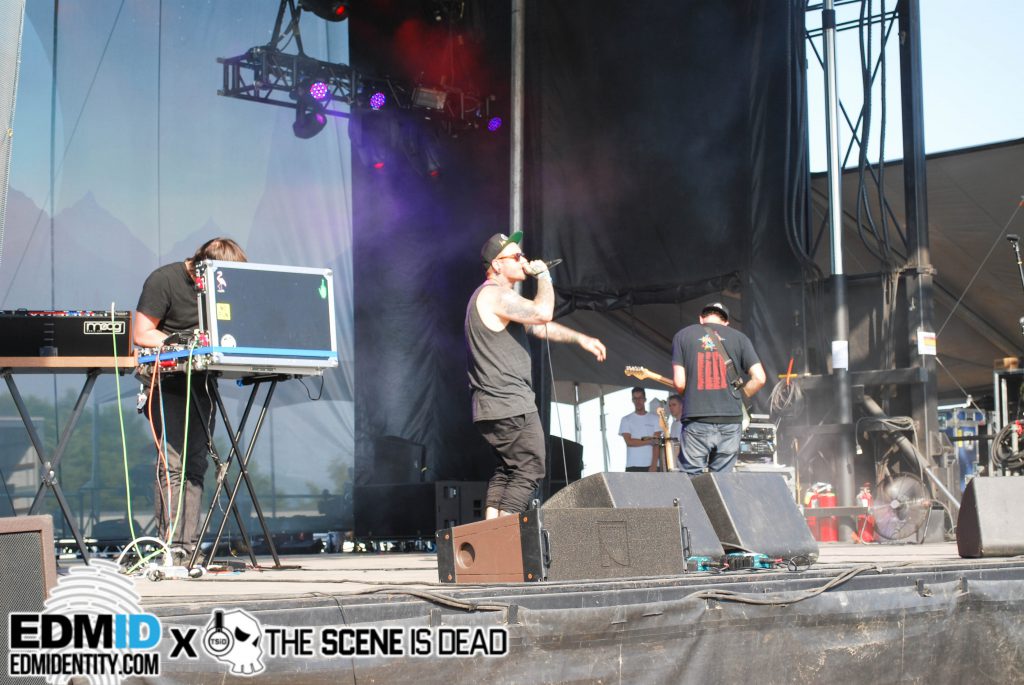 I have been to EDC Las Vegas twice, and still I was nowhere near prepared for how ridiculously hot Day 1 of Summer Set was this year. By 5pm, I had given up and accepted the fact that I would be spending the weekend completely drenched in sweat. Once everyone in my group got through security, I immediately set out on a quest to find the fruit smoothies and steak nachos from last year. I found the smoothies, but the steak nachos were not here this year. After pouting and silently crying tears into my delicious raspberry smoothie, I bought a slice of pizza and went on my way. This year's food selection was almost identical to last year's with pizza, gyros, hot dogs, and cheese curds. All of which were delicious in their own way, but my heart belongs to those steak nachos from 2014.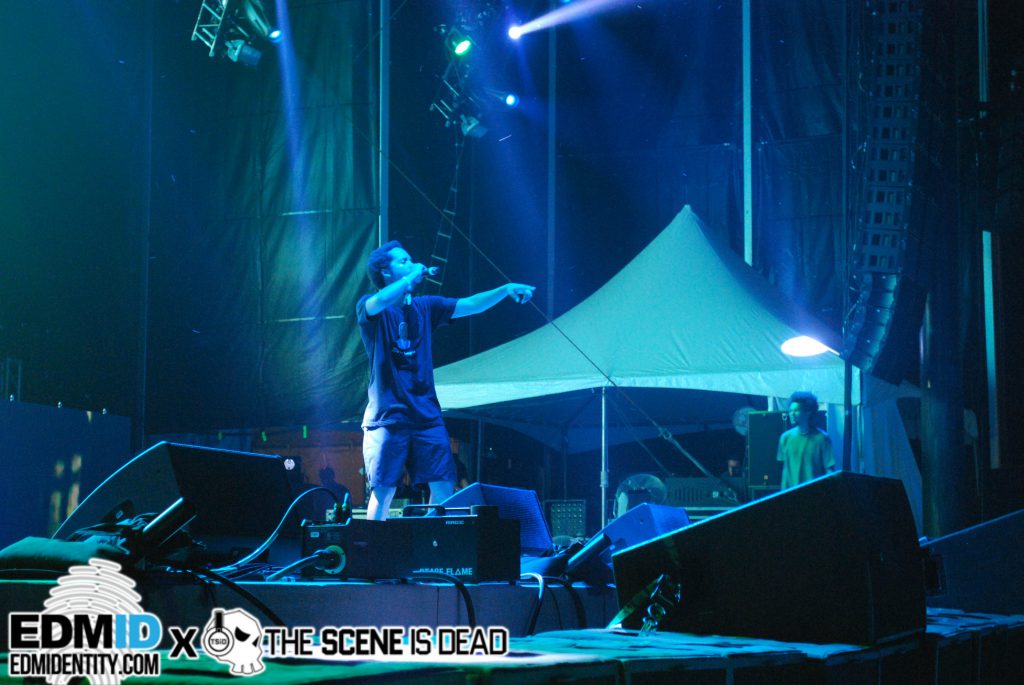 Day 1 had a pretty mellow vibe when it came to performances. We started the day out with Haywyre, and Trippy Turtle at the Big Top stage, and then saw RBTS Win at the Meadow. Grant and I had the opportunity to interview RBTS Win after their performance, and they were three of the nicest down to earth  people I have met. After the interview we made the hike back to the main stage in time for Key N Krates, Earl Sweatshirt, and Bassnectar. Earl Sweatshirt was probably my favorite performance of the day. I'm so used to seeing him goof around on Adult Swim's "Loiter Squad" and so I always forget he is also a very talented rapper.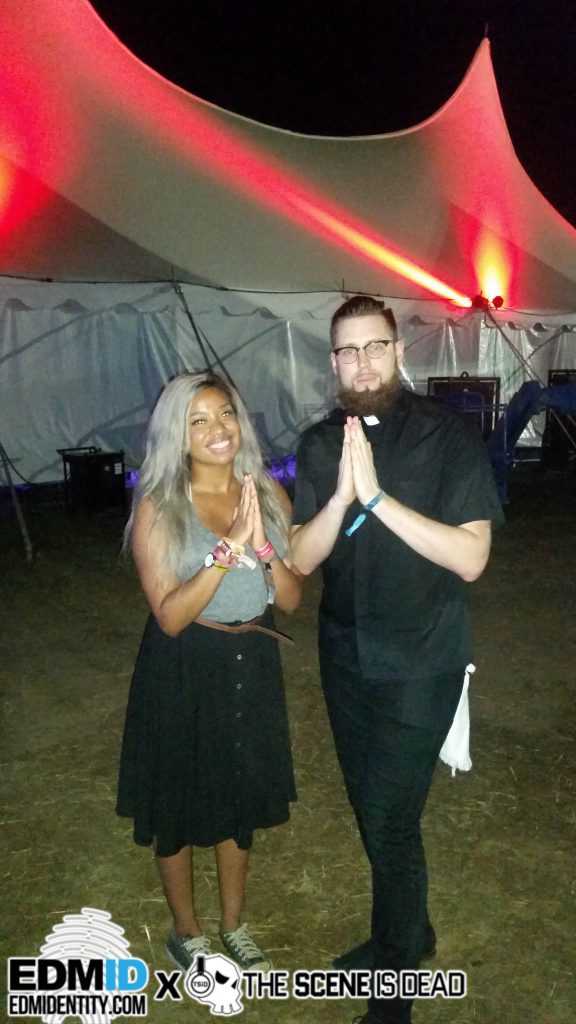 Day 2 was definitely my favorite day of the weekend. It wasn't nearly as hot, and most of my favorite artists were playing. I started off the day with Lizzo down at the Grove stage. She put on an amazing show as usual, and I thought it was hilarious that she threw cookies into the audience while performing her song "Batches and Cookies". After Lizzo I hiked back up to the main stage to check out Jauz. The Rendezvous tent was my best friend during his set. After making sure to grab a fresh chapstick, I was able to dance my butt off while charging my phone. After Jauz we headed down to the Big Top in time for Brillz, Tchami, and Shiba San, then finished the night with Big Gigantic.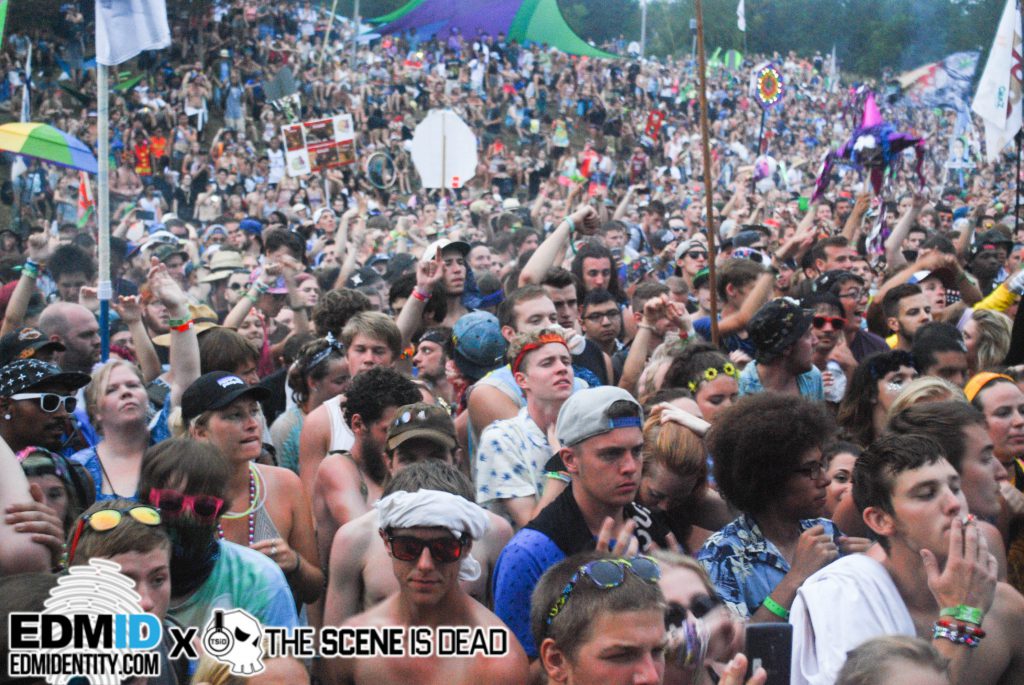 By the time Day 3 rolled around, we were all exhausted. We didn't leave for the festival until 5pm, only to find out everything had been temporarily shut down due to the weather. Fortunately everything was back up and running in time for Zed's Dead and Deadmau5.
The after parties were great this year. Haywyre and GRiZ put on a killer set Friday night, and the Floozies killed it Saturday night. The only odd thing about the after parties was Tone Loc's opening performance on Saturday. He only performed for less than a half hour, and seemed like he was in a rush to get off the stage. I was still excited to see him perform "Wild Thing" though. All in all Summer Set 2015 was a success. I had a great weekend with my friends, saw  some amazing artists, probably walked/hiked and good 20 miles, and somehow wound up with two free cases of Mamba Fruit Chews. I can't wait to see what they'll have in store for 2016.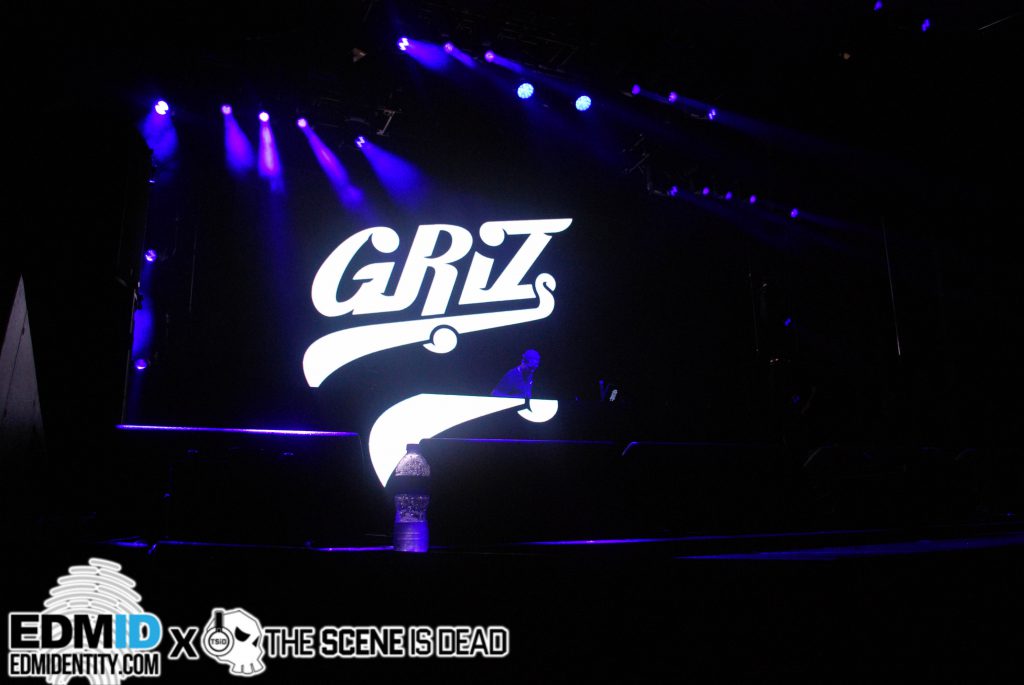 Want to see the full albums from each day of Summer Set Music Festival 2015? Click on these!