Oh Coachella how I love thee so. This year I was able to do not just one weekend of Coachella, but both weekends. There have been many people that have asked me "Which weekend was better?" or "How did you survive?" and this review will contain all of the answers to those questions and any others you may have. Surviving a "Bothchella" is just that, surviving, because you are effectively putting everything you have on the line for this festival for two weeks. Seeing as I would be camping both weeks, this began to seem like a monumental task ahead of me. Along for the Bothchella ride were team members Dylan Royal and Hector Tovar, who have
I survived. Yes, I'm still here, currently dealing with a bit of a cold but I would not trade the past two weekends for the world. While many people have a polarizing idea of what each weekend is about, I feel I need to clear the air on both weekends as each had ups and downs but both were really different to me personally. Let's begin with Weekend 1.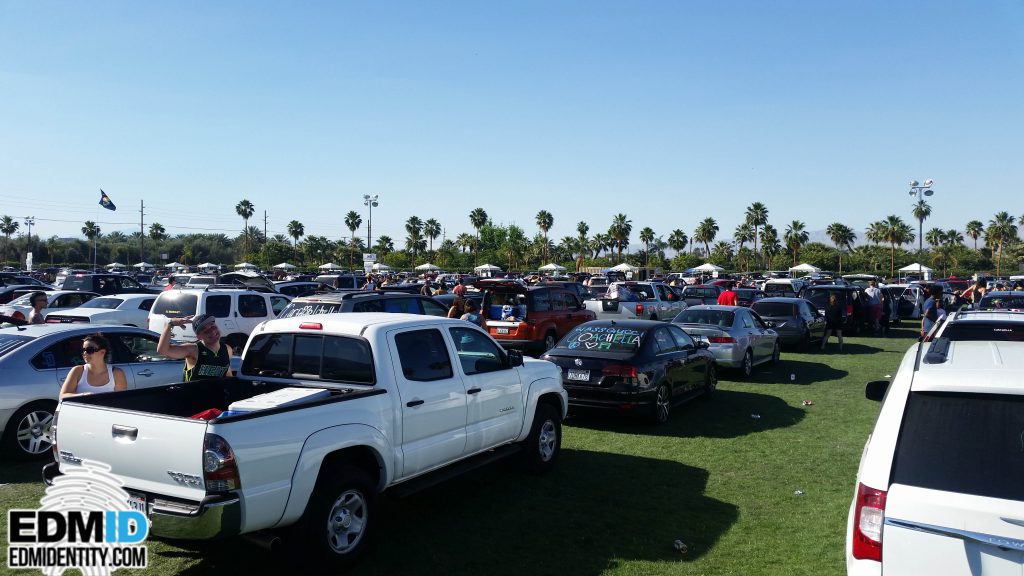 Weekend 1 is the traditional weekend that I attend. Ever since dealing with the hottest Coachella experience ever in 2012, my group has been firmly Weekend 1 or nothing at all. I was joined by my original group, as well as EDM Identity team members Tamlyn Koga, Kevin Croft, Dylan Royal, and Hector Tovar this weekend. We arrived to the Polo Grounds around 2pm and were placed in the dreaded Lot 4. Honestly, after spending a weekend in this lot and seeing the renovations that Goldenvoice has made changed my mentality on this being the "worst" lot at Coachella. It wasn't half-bad. We were a bit secluded from the rest of the festival, the parties afterwards did not go nearly as long as Lot 8 and we were a bit disconnected from food and everyone else. That being said, we had bathrooms and showers close-by and we were far enough away from the main stretch to not have to deal with thousands of people walking through our campsite and possibly stealing things from us. The wind never really posed much of an issue this weekend, we only had to lower our canopy one of the nights but otherwise it was practically perfect. I attended the Reddit Coachella Weekend 1 Meetup that happened on Friday at the Ferris Wheel at 1pm and got to meet quite a few redditors during that time as well.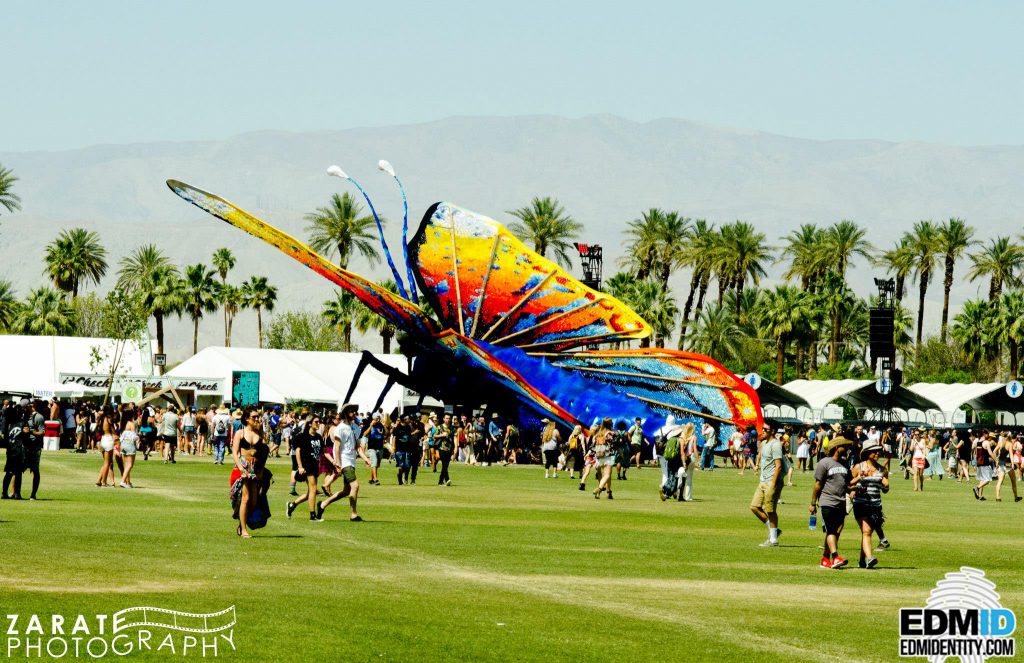 One of the best things in Weekend 1 is the green grass everywhere. We loved that the dust was minimal, but there were also some weekend 1 growing pains that needed to be adjusted too. Staff did not always know what exactly was going on, there were limited schedules and maps available, and many artists were late to their sets. I caught quite a few artists on Weekend 1, and they are listed below in my day-to-day schedule:
Weekend 1 Friday: Trippy Turtle, Alvin Risk, Keys N Krates, Raekwon and Ghostface Killah, Lane 8, R3hab(for the beginning), Steely Dan, Nero, AC/DC
Weekend 1 Saturday: Bixel Boys, Justin Jay, Bad Religion, Droog, An-Ten-Nae, Run The Jewels, Alt-J, Jack White, Deorro, Flosstradamus, The Weeknd, Axwell /\ Ingrosso, Annie Mac
Weekend 1 Sunday: Circa Survive, What So Not, Coyote Kisses, Madeon, Kaskade, Florence and the Machine, Gesaffelstein(2 Songs), J.E.S.+S.(20 minutes), M.A.N.D.Y.(Ending), Bonobo DJ Set
Top 5 Sets of Weekend 1: Nero, Deorro, Steely Dan, Madeon, Bonobo DJ Set.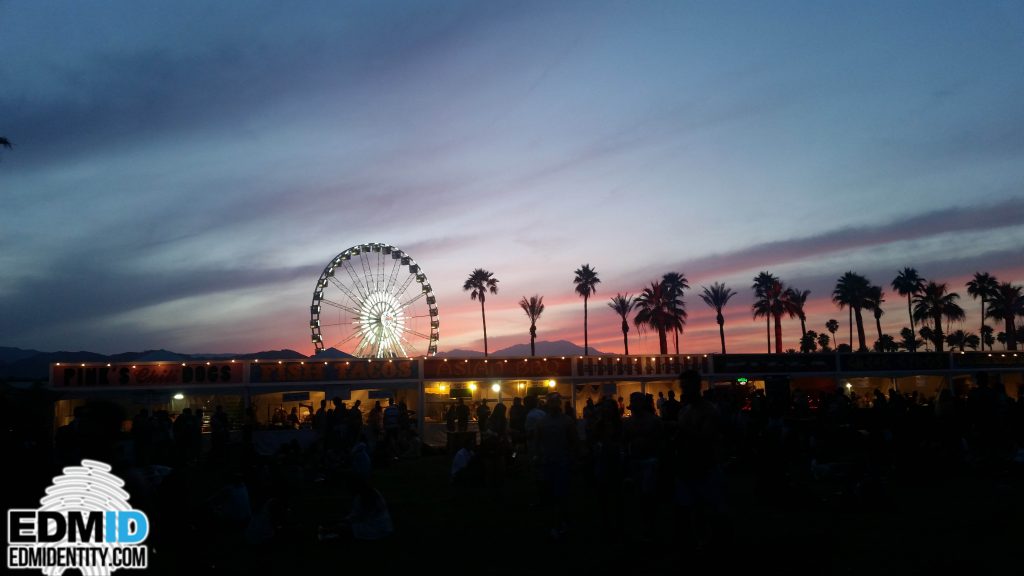 Marked up by late arrivals(Most everyone but noticeably The Weeknd) and early set shut downs(Bad Religion and Bixel Boys stand out), I had an absolute blast that weekend. Musically there were some awesome sets and the surprise set at the Do Lab with Bonobo was one of the coolest experiences I've ever had. Another surprise guest that made Deorro's set more awesome was Elvis Crespo singing live to Suavemente during the set. Travis Barker also drummed during Deorro's set both weekends, so it was not exclusively weekend 1. Vibe-wise, you bring the vibes you want, but there was an overwhelming majority of people who were there obviously just to be seen. It was seriously annoying to have to walk on top of people to get anywhere and I felt that the entire crowd was overly disrespectful of each other. The food was amazing as always, and I loved the increased amount of options that were available(as well as credit card processing at almost all of the stands). It allowed for me to bring in less cash to worry about, or use that cash to purchase water bottles for $2 each which is a steal!
Nero's set was so fantastic I do not really have words to describe it specifically. Granted it was weird for them to be playing the Outdoor Stage after Steely Dan, but for some crazy reason it worked well. I honestly had a blast rocking out to them, and it was hands down my favorite set Weekend 1. Alana was on point with her vocals and outfits, and the power that was behind the design of the stage made me feel like I was watching something super futuristic. If I was to jump in a time machine and go forward to see what a futuristic stadium rock styled show would be like, this is what I imagine it being. Nero is able to captivate not just those that are into electronic music, but an entire other demographic of people who love heavy stadium rock style shows as well with their live productions. This was the second time I have seen Nero grace the Coachella grounds, and I definitely hope that it will not be my last.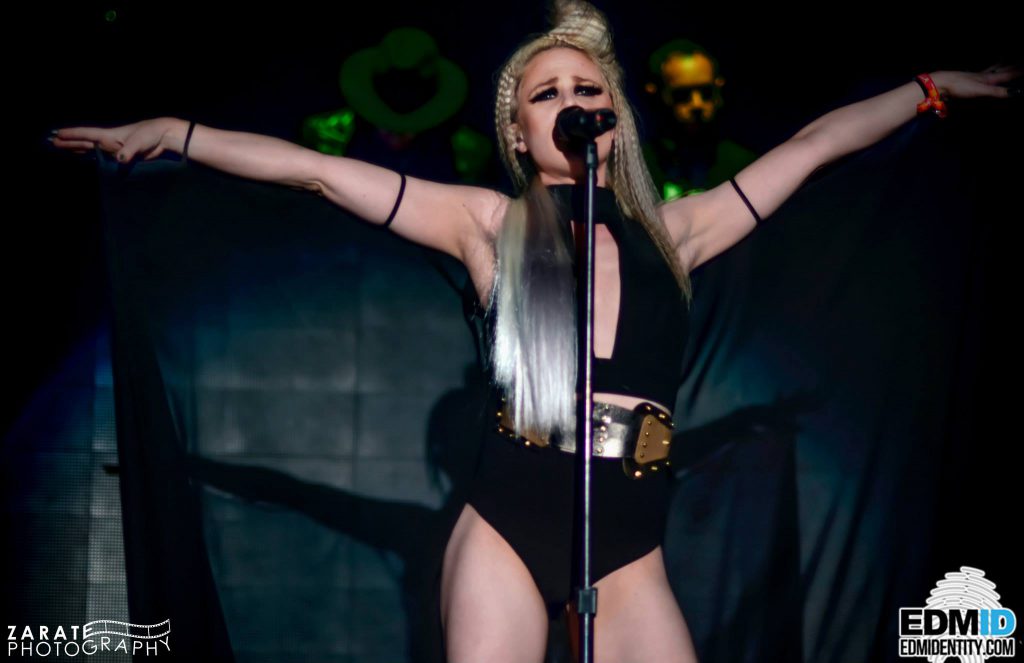 This is the first year that I decided to attend Weekend 2 since the overly hot Coachella 2012 Weekend 2 where temperatures soared to over 110 in the shade. It was miserable and it took some serious convincing on my friends part for me to attend. I was joined during Weekend 2 by EDM Identity Team Members Dylan Royal, Hector Tovar, Angel Plurfectlife, and Alexa Noelle Shusterman. This weekend the group I was staying with was formed through members of Reddit Coachella, and we had 15 Car Campsites that were stitched together to form a mega-camp. It was awesome to have a ton of space to stretch out and to have over 40 people involved in the planning. We were situated in Lot 10 and while it was about a 10 minute walk to the gates, we were also very close-by Lot 8, as well as the food stands, Farmers Market, and Silent Disco. It was very easy to get where we wanted to go and we were distanced enough from Lot 8 to not have to deal with many of the downsides of having thousands of people walking past your site every day. Added bonus of being next to the 24 Hour Showers and having Ice and Bathrooms very close by.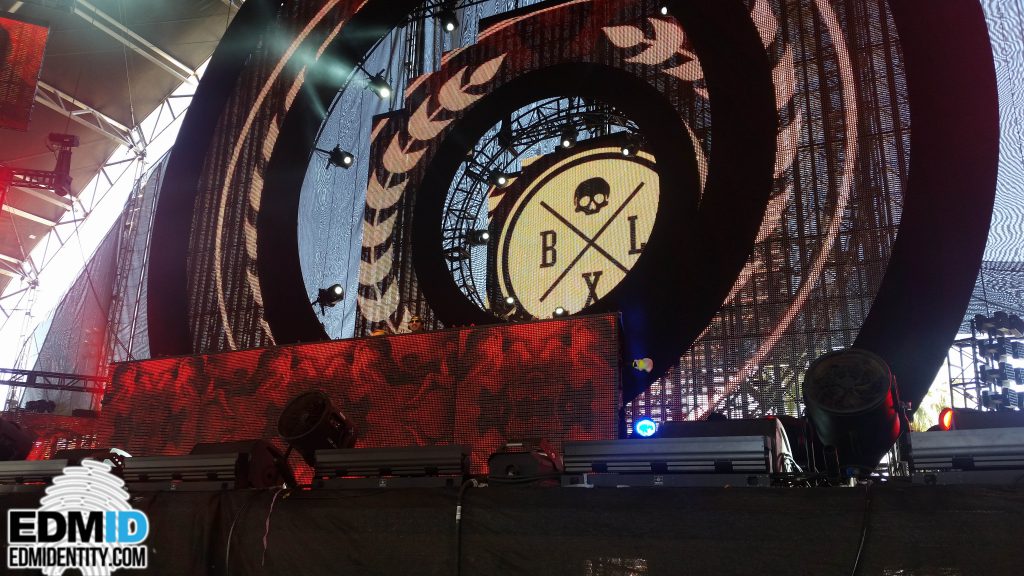 This year, Weekend 2 definitely stole the show as far as I'm concerned. While I'll forever be loyal to Weekend 1, the amount of surprises and the vibes of the people in Weekend 2 were unmatched. Even with the grass being less green and an abundance of dust, Weekend 2 might have beaten out the first weekend this year. Everything definitely seemed much more polished and sets that I went to seemed to go off without a hitch. I really wanted to explore some new sets this weekend, and I definitely did my best to intermingle the best sets of Weekend 1 into my schedule for Weekend 2. The Reddit Meetup was at 4pm at the Caterpillar on Friday, so I missed sets around then. I was sad that the Kaskade Redux Set was cancelled this weekend, as it was something that I knew would be special and I would obviously want to be there.
Weekend 2 Friday: Trippy Turtle, Lisbona, Keys N Krates, Mija, Oliver Heldens, R3hab, DJ Snake(beginning), Steely Dan(ending), Nero, AC/DC, Gorgon City DJ Set(Do Lab Surprise)
Weekend 2 Saturday: Bixel Boys, Tropicool, Tasty Treat, Goldrush, Yellow Claw, Gramatik, Thomas Jack(Replacing Redux), Run The Jewels, Duke Dumont, Deorro, Ratatat
Weekend 2 Sunday: Claude VonStroke, Panda Bear(for a song or two), What So Not, Morillo, St. Lucia, Madeon, Kaskade, Worthy, Gesaffelstein, Chet Faker b2b Bonobo(Do Lab Surprise), J.E.S.+S.
Top 5 Sets of Weekend 2: Nero, Deorro, Gesaffelstein, Bixel Boys, J.E.S.+S.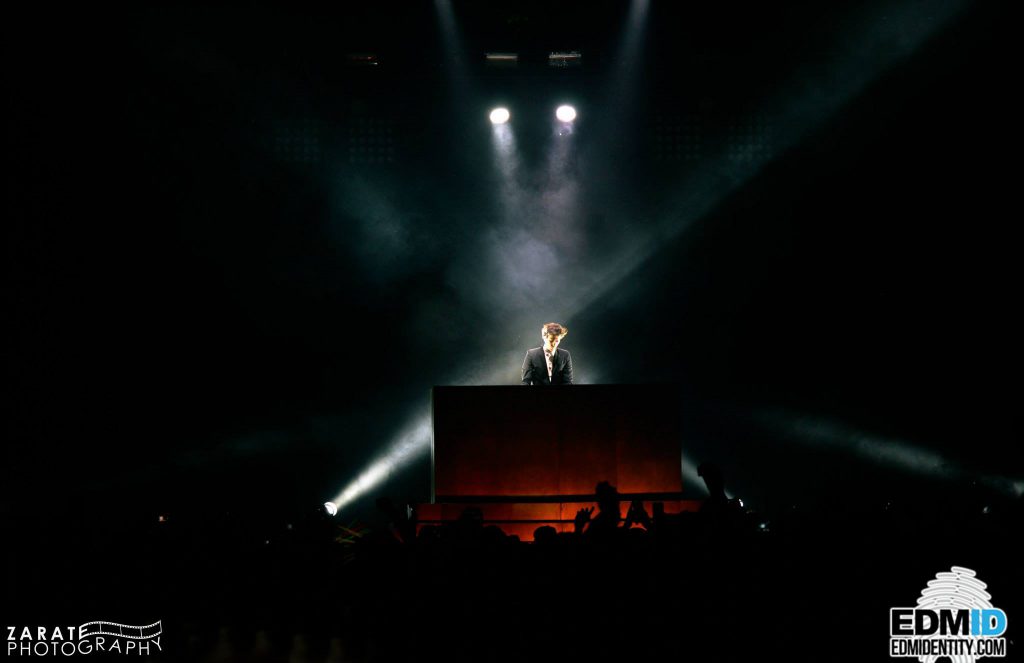 Can we just take a minute to talk about Gesaffelstein's set weekend 2? It was by far one of the most religious experience type sets I've ever had the chance to see and hear first hand. We were in such a prime location the entire time and everything was perfect. Whether it was the simplistic but powerful stage lighting, or the beats that were perfect, I am still not completely sure what it was exactly but this set was one of the best I have ever had a chance to witness firsthand. Everyone around me was speechless, and that's telling of how awesome a set it was because during many other sets you could hear people chattering away nonstop treating those sets like background noise. Weekend 2 was also highlight by the Bixel Boys having a full set, instead of getting cut off by the sound guys, and obviously Nero and Deorro absolutely killing it. My group ended their weekend with J.E.S.+S. who played until music could be played no more, and there was nothing better than closing out a fantastic weekend than with all of my friends and a set of legendary DJs.
It hurts my heart that I missed my favorite hip-hop artist, Kanye West, come out during The Weeknd's performance on Weekend 2 but I have since made peace with that. Obviously that was not meant to be at the current time and I would not trade a single memory I made that day to see him perform anyways. I actually devoured more food Weekend 2 than I expected to, and I found some amazing culinary creations inside the Craft Beer Barn including a Tartufo Pizza and a Grilled Cheese covered in bacon and maple syrup. Of course both weekends were filled with other great food like Avocados, Breakfast Sandwiches from the Yeastie Boys, and Spicy Pie for any in-between meal.
Things that contributed to me surviving Bothchella 2015: Drinking an excessive amount of water, eating food, resting between sets, never going back to the campsite, not excessively drinking alcohol during the day, mental and physical stamina built up from raving 12 hours straight at EDC, and my bandanas that did their best to keep dust out of my nose.
Links to photo albums from Coachella Weekend 1 and 2!
Coachella Weekend 1 – Grant Gilmore
Coachella Weekend 2 – Grant Gilmore
Coachella Weekend 1 – Zarate Photography(Agueda Zarate)
Coachella Weekend 2 – Zarate Photography(Agueda Zarate)
For your listening pleasure, the Music Lovers Anonymous Team has also put together a Decompression Playlist of our favorites from both weekends of Coachella 2015:
https://soundcloud.com/music-lovers-anonymous/sets/coachella-2015-decompression
As an added bonus, this is hands down one of my favorite photos to come out of Bothchella. This is Music Lovers Anonymous Contributor, Dylan, clearly having the best time of his life.