While the rest of the team headed to Coachella Weekend 1, I traveled to Las Vegas – one of my favorite cities ever – for a weekend that ended up being a mini pre-selected EDM festival of my own.
I planned to see Calvin Harris at Hakkasan on April 10, and again at the grand opening of MGM's  Wet Republic the following day. Unfortunately, he fell ill and cancelled both performances. Instead, Burns played at Hakkasan until the early hours of the morning and no announcement was made, leaving the crowd disappointed after dancing with in anticipation all night. Since our plans for Wet Republic were cancelled, we headed to Audien at Marquee Dayclub instead. Marquee Dayclub is one of my favorite places in Vegas; it has an intimate feeling and it always seems like one big united party instead of a club. Tao Group resident DJ Lema gently eased the crowd into the hot spring day before passing the decks to Audien – who has recently been working with Anjunabeats.  He killed it with his familiar tracks and remixes including his new single "Insomnia" with smooth and clean transitions throughout.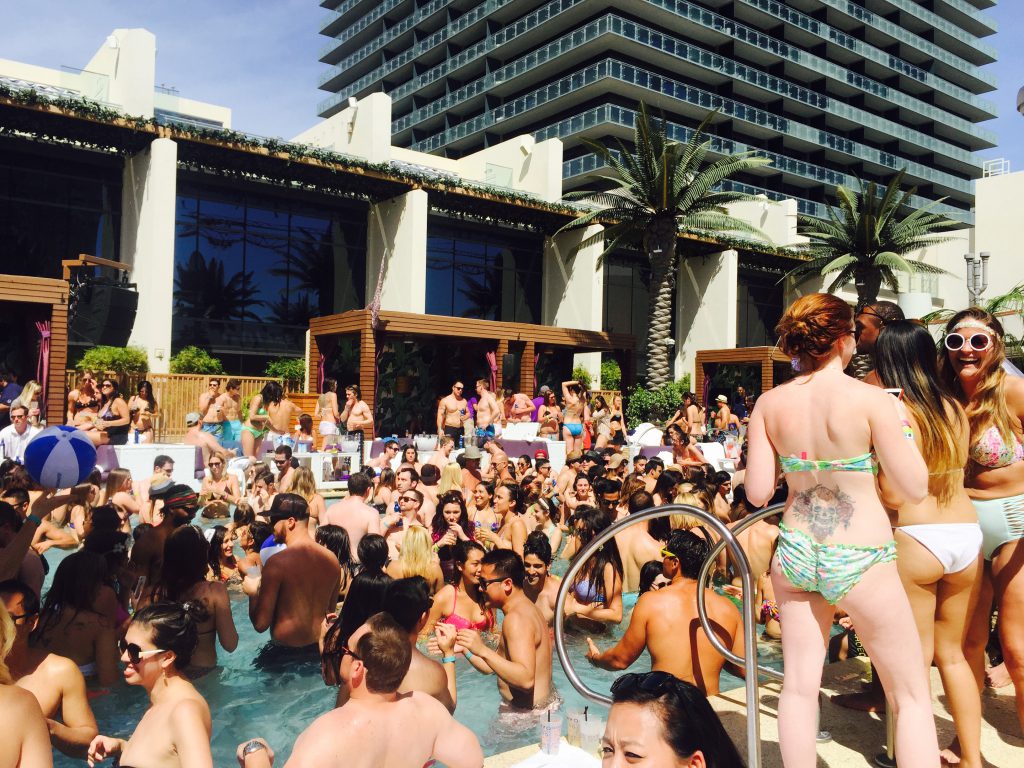 Adventure Club has a new renewed residency at Drais along with The Chainsmokers and 3lau. We got a chance to see Adventure Club that night live at Drai's Nightclub/Beachclub, an intimate venue with an intoxicating view of Las Vegas blvd. Drai's has a giant ball that dropped down every time Adventure Club wanted to turn it up. Two different technicians worked the background lights and the ball drop to synched lights and color sequences that matched the different vibes and sequences Adventure Club moved through. A lot of trap and hip hop beats were used in the performance and the highlight of the night is when the group played Gold ft Yuna. As the lyrics " stay gold, stay gold…" caressed through the open dance floor the dancers were shaking it for all they had and the lights were changing intermittently. It was a fun time and a really great vibe.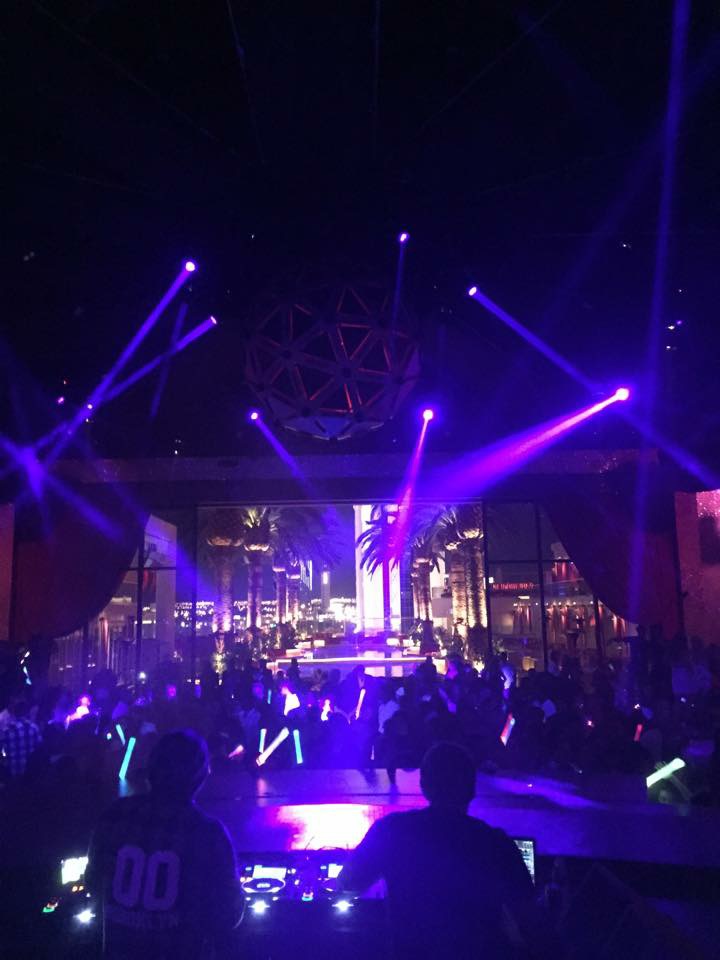 Skrillex played XS the next night, also renewing his residency. The newly renovated nightclub XS was a far different venue from when I saw Diplo before EDC 2014 last year. The new XS features way more lighting and lasers but still showcases the extravagant chandelier in the middle of the dance floor the club is known for. Skrillex featured many classic songs like The Devils Den and Bangarang. He brought a wide mix of different headbangers but kept a steady dance flow that made us feel reborn. He even showcased the theme song from the Lion King in his set which was rather entertaining to sing to and hear it drop back off into a dirty beat. One of the best parts of the set was Skrillex inviting DJ Snake up to play Get Low, which made the crowd inside XS go off in a big way. Both Skrillex and Adventure Club had very different vibes based on the style of music and venue. Both were intimate but had completely different feels.
Overall, it was a great weekend. Since Coachella was going on, the strip and the clubs were not nearly as crowded. I highly suggest you check out Skrillex or Adventure Club if you find yourself in Vegas.