Relentless Beats, Arizona's premiere group of nightlife and event producers partnered with Insomniac Events this year to hold CRUSH. The events took place in San Francisco, Southern California and Phoenix in February. Although I am unfamiliar with Arizona's nightlife and dance music scenes, the fact that Crush was partially an Insomniac event certainly provided some preconceived expectations towards the venue, performances, and vibes of the crowd.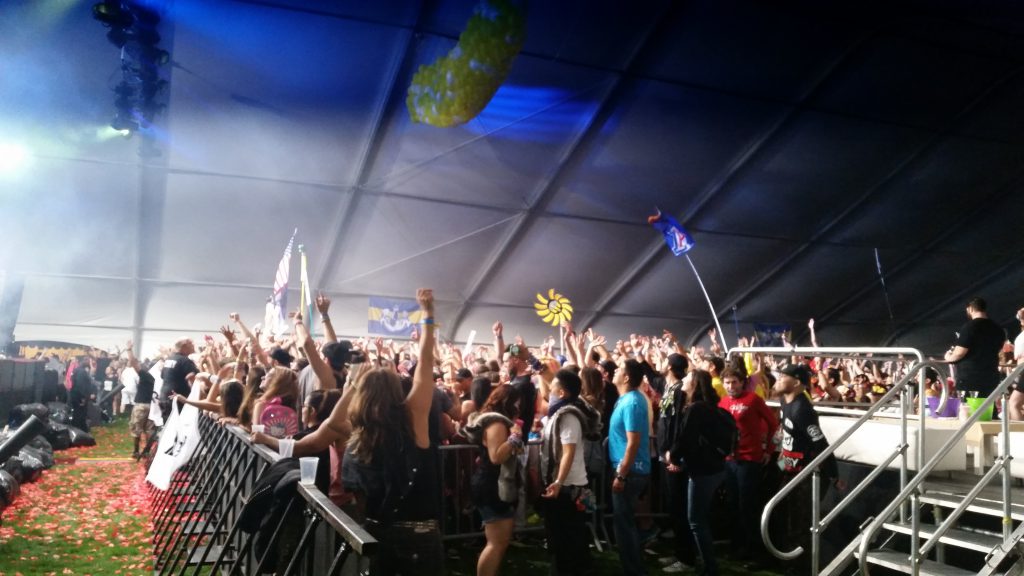 After Party Favor, Kayzo and Slander's opening sets, Tritonal brought their unique flavor of trance and progressive house which slowed the energy down It picked right back up as they mixed and mashed their way through their most popular original tracks over the next hour. This was the perfect segue into Bro Safari, who wasted no time setting the tone for the rest of the evening with a aggressive trap and a dynamic live performance(although I do have to comment on the particularly annoying MCing for nearly the entire duration of their set). The culmination of the evening was the Dada Life Compound Takeover, and by now I think everyone knows to expect the infamous and almost legendary antics the duo is known for: bananas, champagne, and pillow fights (Dada Life actually broke a world record for the largest pillow fight ever recorded during an event in Chicago in 2013).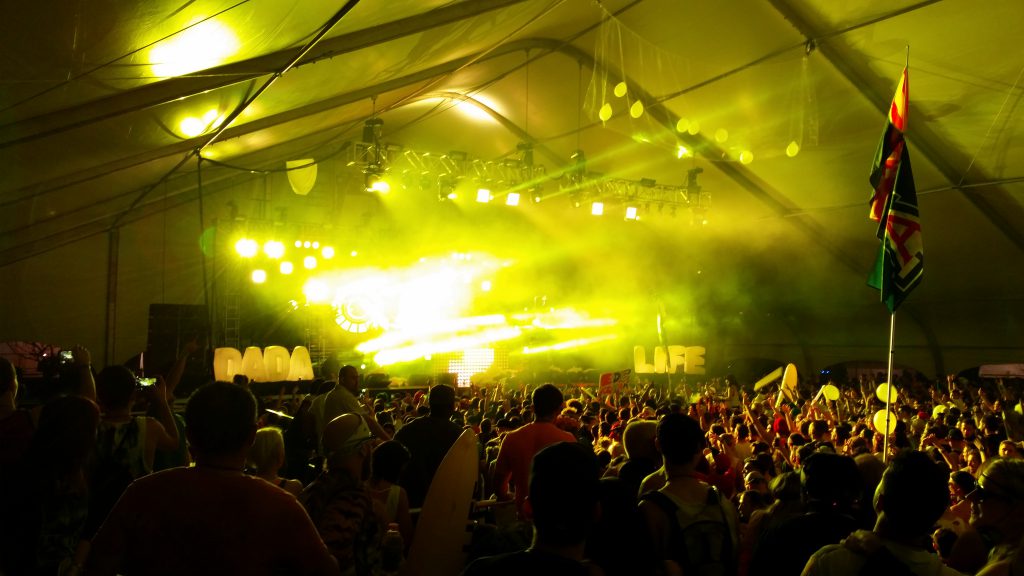 Their closing set at Crush was a quintessential Dada performance for sure: colorful and animated visuals as opposed to an endless sea of lasers, banana suits as far as the eye could see, a giant inflatable banana balloon tossed into the crowd and non stop raging for hours, leaving sweaty, exhausted ravers walking out with smiles on their faces and ringing in their ears.  The Rawhide Western Town was an appropriate choice for an event this size, with all the flavors of a typical Insomniac event brought to the deserts of Arizona through Insomniac's collaboration with Relentless Beats.