It is always a sad day when something that has been a mainstay and important icon of a scene goes away forever. One of the most revered clubs in Canada, The Guvernment, is officially closing their doors on January 31st. After 18 years, a plethora of artists, and countless patrons, there have been many people rocked by this closure.
On January 23rd to 25th, The Guv celebrated their 18 year run with a finale for the ages. Armin Van Buuren kicked off the weekend playing Friday, Knife Party played Saturday, and the final show was closed out by none other than Deadmau5.
Deadmau5 had some words about the closing of the club: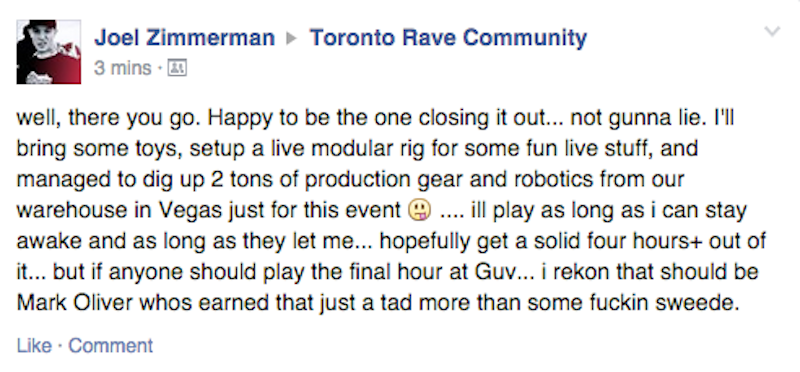 This week's Watch It Wednesday is his 20 minute rendition of Strobe. Enough has been said…enjoy!