Electronic music and the rave scene didn't enter my life until I was fully an adult. I had fond memories of the genre from late night rides with friends in high school to some other city, cruising through the desert. I really got my first taste of the festival culture with Hard Summer in 2012. I had been training in college as a lighting technician and the production blew me away. I also found down to earth, free spirited people that really opened my mind towards the positive values and inviting atmosphere of the rave family culture. I instantly adopted this new view on life and started to mesh with various groups of strangers that had such a strong connection between friends. I envied that connection and tried to engender it with my good friends.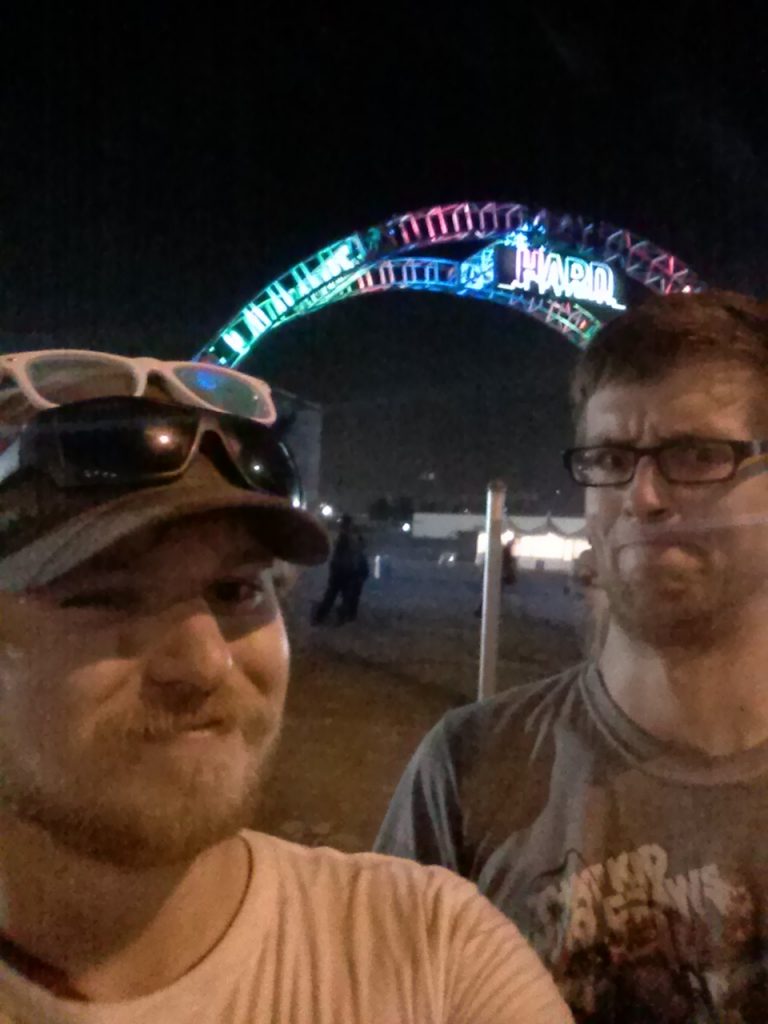 My friend, Ian, and I had always been crafty after he introduced me to EL (Electroluminescent) wire back in 2009. He had made a small amount of projects before and taught me the construction process behind it. I knew when I entered the rave and festival scene that EL wire and my EDM identity would be linked. After Hard, I immediately began thinking of EDC which I had been following since 2010. Eventually a good friend, Chris, and I would brave the depths of EDC together and forever change the course of our young lives.
Fast forward to EDC 2014 and we had gathered a small group of disconnected internet and long time friends. We gave our little group the moniker "W!R3D" to reflect our glowing 3D designs and to bind out group together as a family. My fam has met so many other groups that have changed our lives, especially the Strangers With Kandi group that has been so loving and welcoming. One of my all time favorite moments going to events was Above & Beyond in Kinetic Field during 2014. Everything about that experience gelled for me and made me appreciate life in a celebratory way.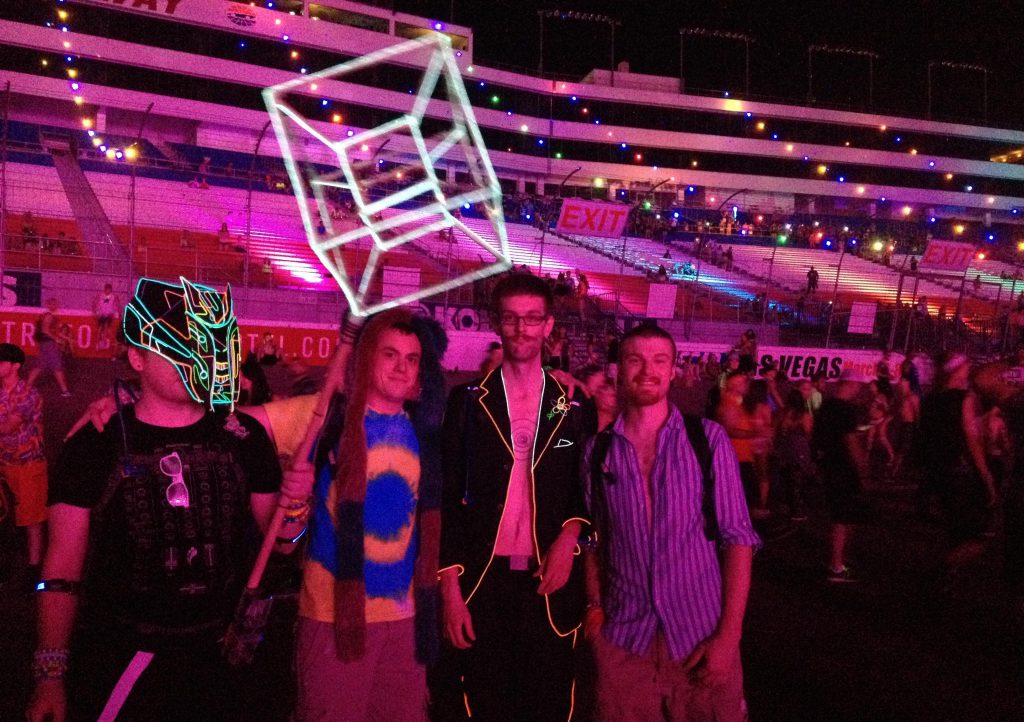 When I'm not attending events, I'm putting them on in my full time job and as much as I can locally. I've worked many small festivals as both audio and lighting and love getting a reaction from a crowd that really appreciates your work. Working the light board for Rusko at a festival has been one of the absolute highlights of my work.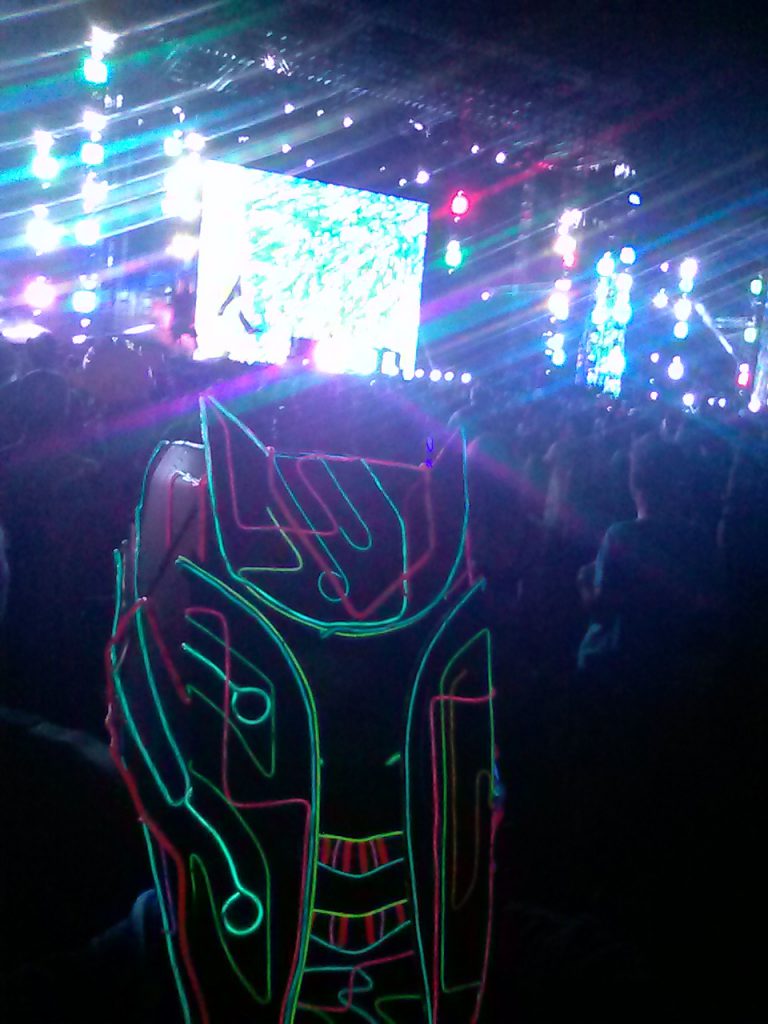 In the future, my small collective of friends and I will be launching a full custom EL wire shop which will seek to proliferate the knowledge and use of EL wire. We will be producing one of a kind EL wire apparel/accessories and seeking to build an intensive custom order base. DIY articles forthcoming on EDMIdentity.com. I will also be avidly furthering my career as an entertainment technician/coordinator to hopefully put on these wonderful events for you all some day.