Seattle's collective interest in EDM has been growing this year and Foundation nightclub wasted no time jumping on board. This weekend I attended Progression Saturdays – a weekly event featuring trance and progressive house with Pierce Fulton headlining.
Opening support from Audioh eased the crowd into the evening with deep house and popular EDM tracks for several hours until DJ's Rion and Darrius pumped the crowd up with an energetic set before introducing Pierce Fulton.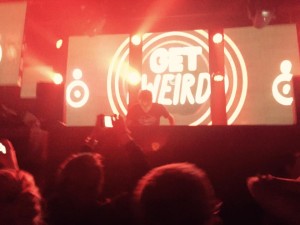 By the time he took the stage, the place was pretty packed. His set took off right away with LED screens encouraging the crowd to "Get Weird" to his popular takes on hot tracks like Dillon Francis' "When We Were Young", Cash Cash "I Surrender, and of course his own hit "Kuaga".
Overall the the crowd seemed like a casual, engaged and fun group of people. The dresscode was advertised as "strictly enforced", but I saw plenty of sneakers, jeans, hoodies, and hats – even Santa hats! This was a refreshing change from the intense nightlife scenes in places like LA and Las Vegas.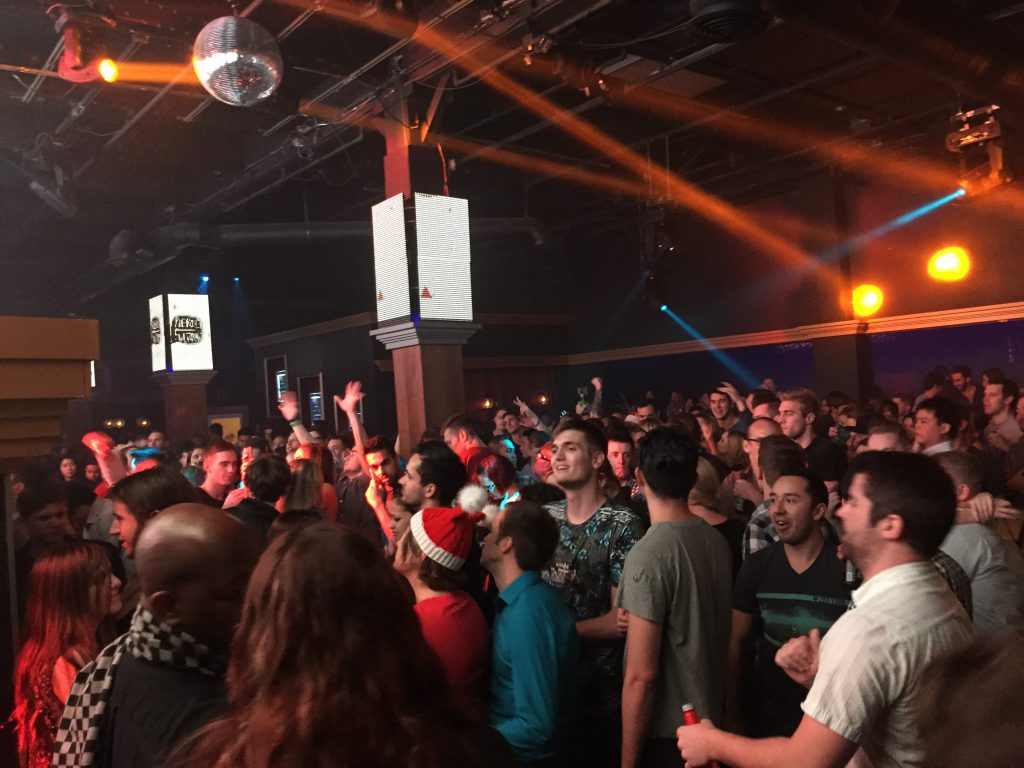 Foundation's setup is modeled after many hotspots in other cities: an elevated DJ booth, several VIP tables, (most of which were empty) quite a few LED screens and bars on either end of the building with a few seating areas. Previous events this month included acts such as Brillz, Xilent, Danny Howard and Far East Movement.
Pros:
– pleasant staff
– clean bathrooms
– plenty of places to sit down
Cons:
– too many VIP tables for a club this size, would be better allocated to dance floor space