If you ask someone what kind of music they listen to they'll probably tell you they like a little bit of everything, probably because we all have influences throughout our lives that help develop our musical tastes. My father was a radio DJ for University of San Francisco's 93.1 KUSF and he spun rock, punk and hardcore, so at a very early age I was exposed to artists like Frank Zappa, Dead Kennedys, The Ramones, Misfits and Johnny Cash. As I grew older I fell in love with hip-hop (Dr. Dre's "2001" was the first album I ever purchased) and 2Pac, Ma$e, The Notorious B.I.G. and Nas were staples of my CD collection. I loved pop music too; programs like Pop Up Video, Total Request Live and MTV Jams were some of my favorites.
I re-located to Los Angeles in 2009 to attend Brooks Institute and pursue a career in the entertainment industry. Around this time, dubstep exploded in North America and I watched Southern California's scene quickly develop around it – from back yard parties in Santa Barbara to nightclubs in LA. After I graduated, I started attending events at Sound, Avalon, Create and Playhouse and larger festivals like Coachella, Hard Day of the Dead and EDC Las Vegas. I had a great time during EDC Week this year with Drew, Grant, and others from the EDMID team.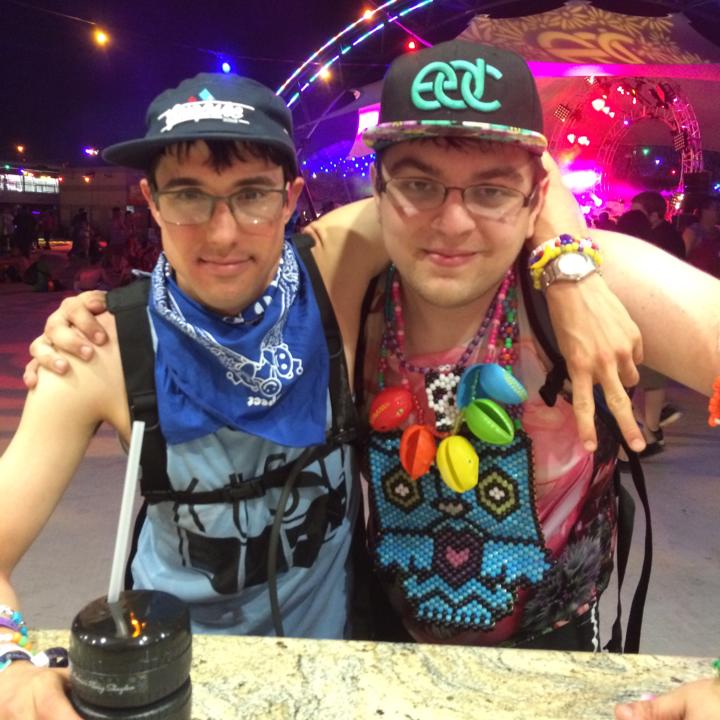 I loved attending EDM events at nightclubs, but EDC was really where it all came together for me. I had a great time, and felt included and welcome despite not having much of a history with rave culture or dance music. Kaskade, Bassnectar, Dash Berlin and Seven Lions were my favorite sets this year, and the non-stop hardstyle music at bassCON stage reminded me of the energy of the music I grew up listening to.
I also attended Insomniac's EDMBiz conference to learn all I could about the EDM industry and Vegas' nightlife scene. I'm now living in Seattle for the time being where the scene is growing rapidly, and I'm excited to report on the weekly EDM events going on around the Pacific Northwest and the larger events that come through here (which we're starting to see a lot more of!)