What is Tamlyn's EDM.ID?
Hi my name is Tamlyn Koga, I'm a 23 year old UC Santa Barbara graduate currently residing in the San Francisco Bay Area. Apart from being the managing editor of EDM.ID, I work as a marketing manager and talent buyer for Electric State of Mind (ESM) as well as a promoter for Vital SC.
I have been attending EDM events for just about 5 years now and have experienced everything from weekly club events to massives. As one can imagine I wasn't always into EDM rather it was the complete opposite. From 2007 up until 2012 I worked as a freelance music photographer shooting a number of rock, metal, and alternative artists think Marilyn Manson, Bring Me The Horizon, or Edward Sharpe. Typically you could of found me front row in the photo pit with a camera glued to my face. Fast forward to 2009, just graduated high school and now 18 years old aka time to hit the club. If you're not from the Bay Area, I was a regular at Electro Pop Rocks (EPR) – an EDM Weekly in SF, every Wednesday my friends and I would caravan three cars deep into to city to listen to up and coming acts. Soon enough I was hooked, I started buying tickets to everything and I mean everything – ETD.POP, ETD.Love, Wobbleland, Sunrise, Sunset, Identity, HARD DOTD, HARD Summer, EDC, Beyond, just too many to name.
Now becoming involved with EDM event production companies Electric State Of Mind (ESM) and Vital SC seemed natural to me after attending a number of EDM events. I had always been fascinated by event production companies especially Insomniac and how they are able to create this parallel reality for their attendees. Being able to understand the culture as well as the business side allowed me to have a further grasp on what makes EDM such a force to reckon with.
What I love about EDM is that it creates this immersive environment that allows people to express themselves, whether it is through their costumes or just the way they dance. There is little to no judgement and everyone there is there to have good time simple as that. To me these EDM events are a sort of escape from reality, in which you don't have to worry about the everyday stresses of your life – work, school, family, etc. Not only that, but I've met so many amazing people through EDM who have become major components of my life creating this sort of extended family or network. I have my Electric State Of Mind family, DJ Pusheen's & Friends family, SwK family, and the list keeps growing. Through EDM.ID I hope to positively influence the way you view EDM and introduce you to different aspects of the genre and the culture that comes with it.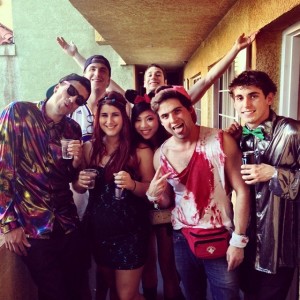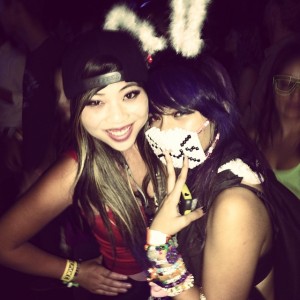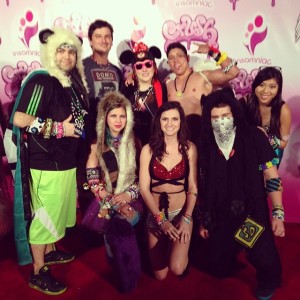 Favorite Artists: Above & Beyond, Porter Robinson, Snakehips, Flux Pavillion, Kaskade, ATB, W&W, Flosstradamus, ZHU, Clockwork
Current Favorite Song: John Dahlbäck ft. Melanie Fontana – Fireflies