CloZee is heading to AREA15 in Las Vegas on the Microworlds tour and is bringing Daily Bread, Josh Teed, and more along for the ride.
---
Beloved artist CloZee has captivated the scene with her infectious soundscapes and stunning live performances built on her world bass style. Whether she's playing festivals like Electric Forest or breaking barriers by joining the likes of Lane 8 at his This Never Happened shows, each set from this multi-talented artist has left a lasting impression. CloZee's most recent sonic adventure, Microworlds, landed earlier this year and showcased her innate ability to blend everything from emotional melodies to funky fresh grooves into a cohesive package.
There is no better way to experience Microworlds than to hear CloZee perform the tracks live, and she's given her fans the ability to do just that throughout the fall on its conjoined tour. Having already traversed much of North America with stops in Minneapolis, Atlanta, Washington DC, Brooklyn, and more, the final leg of this run is finally upon us all. CloZee will be stopping in cities throughout the West Coast during the latter half of November and December, with a notable stop at one of the most unique venues in the country, AREA15 in Las Vegas, on the horizon.
Related: Want a taste of what CloZee brings with her on the Microworlds tour? Check out our recap of her stop in New York.
CloZee will make her way to Sin City on November 25 and bring her Microworlds show to AREA15's A-Lot space. Supporting her that night are two other fantastic artists who align perfectly with her style, Daily Bread and Josh Teed. But that's not all, as the night will be even more unforgettable as the projection-mapped Portal stage will bring three more artists into the mix: The Funk Hunters, Morillo, and Murkury. Don't sleep on attending this show over Thanksgiving weekend, especially if you're looking for a great way to dance off your turkey dinner from the night before.
Tickets for CloZee's Microworlds tour stop at AREA15 in Las Vegas are on sale now. Head over to their official website to make your purchase, and let us know if you plan to be at the show!
---
CloZee Presents Microworlds at AREA15 – Lineup: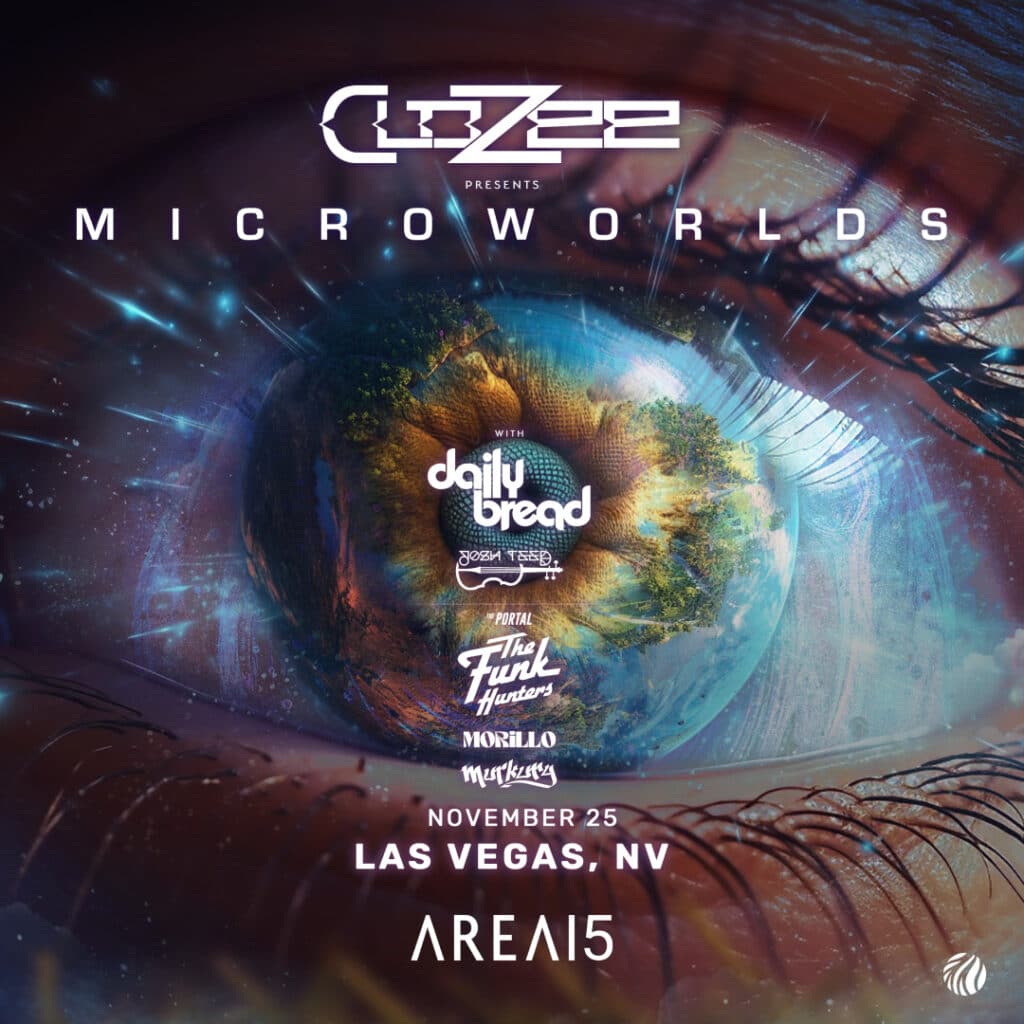 ---
Follow CloZee: