Amicorum Spectaculum was one of Tomorrowland's most beloved themes. Next year marks its Tomorrowland Winter debut.
---
Tomorrowland's organizers love telling a story through their events. Each edition of the Boom, Belgium festival adds a new chapter to that figurative book, introducing fantastical themes echoed in the branding and decor. The 2017 theme Amicorum Spectaculum resonated so deeply with that year's revelers that it will return for the 2024 edition of Tomorrowland Winter. Announced earlier this month, it will take place from March 16-23 at the Alpe d'Huez ski resort in southeastern France.
The theatrical theme will celebrate "the spectacle of friendship and uniting an international group of the planet's best entertainers in a country famed for its burlesque and cabaret," according to a press release. "Amicorum Spectaculum will mesmerize partygoers with an unparalleled and magnificent show full of emotion, high up in the mountains at a dazzling altitude ranging from 2,000m up to 3,330m."
No lineup details have been shared for Tomorrowland Winter as of this writing. Previous editions have billed EDM artists like Martin Garrix, DJ Snake, and Afrojack as well as techno and house artists such as Amelie Lens, Adriatique, and Paul Kalkbrenner.
Tomorrowland's flagship Boom, Belgium event debuted in 2005. It drew only 10,000 attendees who enjoyed DJ sets from artists like Coone, Technoboy, and Armin van Buuren. It has grown into the one of the world's largest EDM festivals, with over 400,000 attending the 2023 event (and 16 million enjoying it digitally via live stream).
Tomorrowland Winter debuted in March 2019; it annually calls Alpe d'Huez home (save for two fallow years due to the COVID pandemic). In addition to its competitive lineups, the gathering invites music lovers to enjoy skiing and snowboarding at the resort through special passes.
Seven-day packages for Tomorrowland Winter will go on sale September 30th, followed by four-day packages and both seven and four-day festival passes on September 30th via the Tomorrowland website.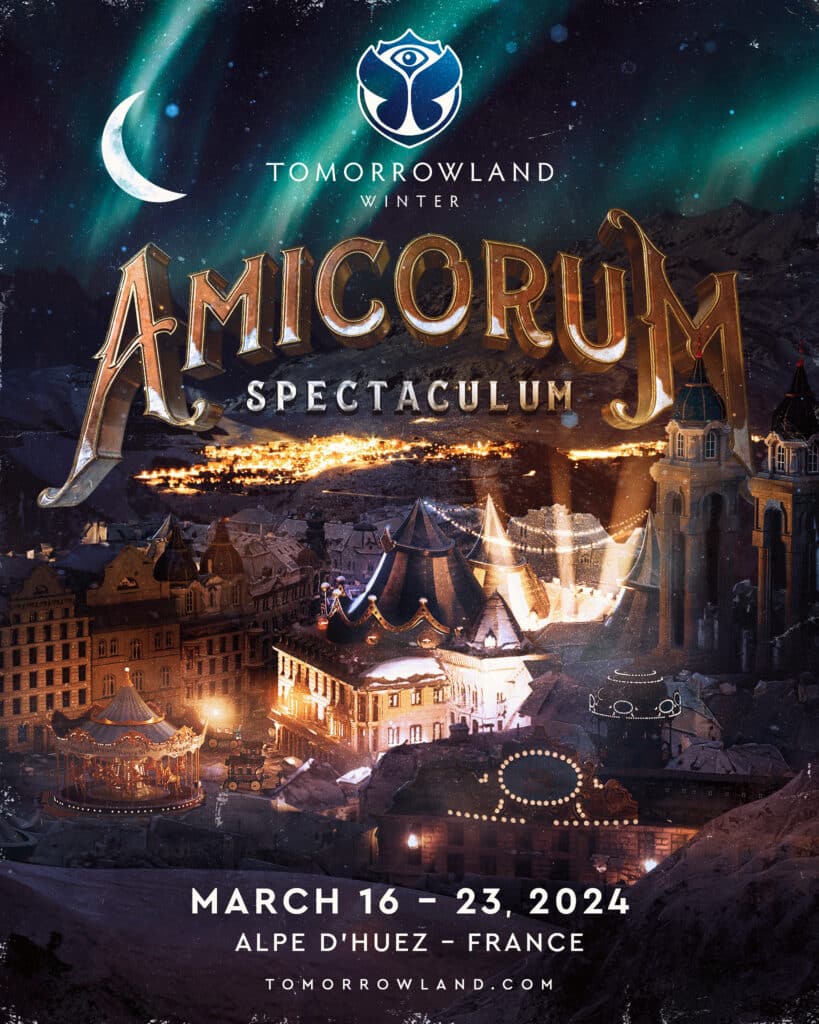 ---
Follow Tomorrowland Winter: