After countless B2B performances, John Summit and Dom Dolla are making their collaborative sets official by launching an event series.
---
Upon the highly anticipated release of Electric Zoo's lineup, the global music community was electrified with excitement to learn of John Summit and Dom Dolla's new event brand, Everything Always. The fusion of these two talented producers' creative forces sent fans into an absolute frenzy. The dynamic duo would not only give their fans a back-to-back set but would take their talents to the city that never sleeps for the world debut of a project they have been working on.
The surprises did not end there, though. Dom and John revealed that Everything Always was not merely a one-time spectacle but rather the inception of an extraordinary upcoming event series.
John Summit and Dom Dolla, recognizing the potential of their combined artistry, have decided to embark on a thrilling musical journey together. They promise a series of sensational shows that will push the boundaries of electronic music. The chemistry between these two artists will offer an experience like no other, intertwining their distinctive styles and musical visions to create an immersive and unforgettable affair for music enthusiasts around the globe. While John and Dom have performed numerous back-to-back sets in recent years, they recognized that the time had come to elevate their collaboration to a new level.
These two artists' decision to transform their collaboration into a recurring event series showcases their commitment to pushing the boundaries of their art. It solidifies their status as trendsetters and innovators within the electronic music scene. Catch the world debut of Everything Always at Electric Zoo in New York on Labor Day weekend by getting your tickets via Seetickets, and sign up for more show announcements on their website.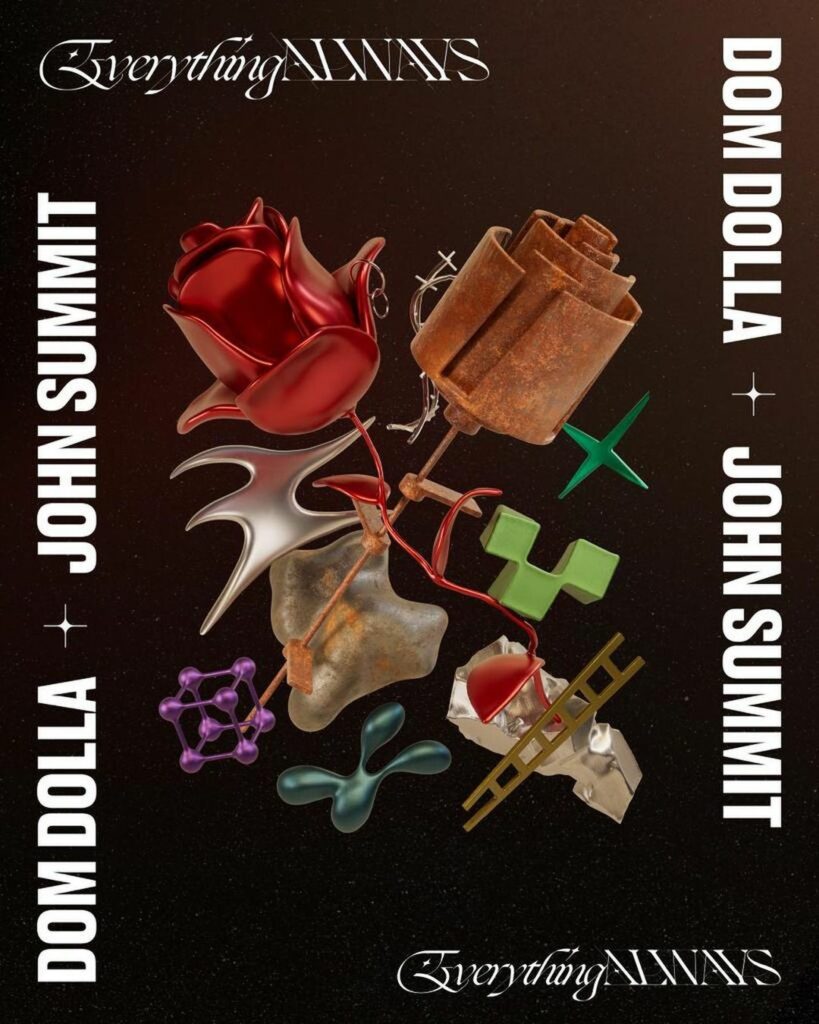 ---
Follow Everything Always: